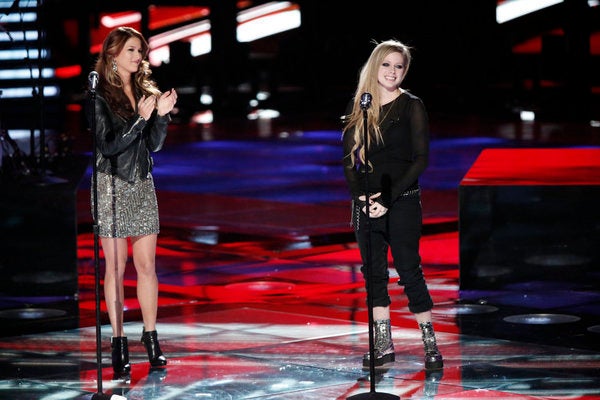 Well, third time was apparently the charm for ladies' luck with "The Voice." After two consecutive male champions, 23-year-old Floridian pop punker Cassadee Pope was crowned the winner. She was the favorite to win this year and constantly had songs on iTunes' Top 10, which gave her many, many extra votes.
Naturally, as with any season finale results show, "The Voice" filled up 120 minutes with plenty of musical acts until the results were revealed. Though Rihanna and Bruno Mars also took the stage, we've decided to only take a look at the performances that include coaches, finalists or other former "Voice" Season 3 competitors because who are we to tell you that "Diamonds" is Rihanna's worst single yet (it is) and Bruno Mars' song was a trip to snoozeville (Christina seemed to struggle to keep her eyes open)?
Below, get the lowdown on those 11 (yes, 11) performances, say goodbye to Cee Lo Green and Christina Aguilera for Season 4 and take a look at why this year's new voting system was faulty. (Where was the minus 1,000 for loving Avril Lavigne?)
Terry McDermott, Bryan Keith, Amanda Brown, Rudy Parris & Michaela Paige
"Rock and Roll All Nite," KISS
When the Nawlins resident (by way of Scotland) had the opportunity to bring back former "Voice" Season 3 contestants, it seemed like he pulled names out of a hat ... though Terry -- who looked an awful lot like Paul McCartney in the KISS performance -- did have reasons for each selection. We're pretty sure none of the five singers looked at each other and the most connection they had was their red and black ensembles.
Chelsey: "I like only one of these people, other than sweet baby angel cherub face."
Jaimie: "Michaela?"
Chelsey: "Duhhh. She's a badass chick."
Jaimie: "She is very talented as well. I love her voice. By the way, these people have not made eye contact with one another."
Chelsey: "Yeah. This was definitely a 'who's available' thing."
Smokey Robinson & Nicholas David
"Cruisin' Together," Gwyneth Paltrow Smokey Robinson
Smokey looked thrilled to join St. Nick on "The Voice" ... either that, or his eyes are stuck in a wide-open state due to the many nips and tucks his 72-year-old face has endured. Nick & Smokey sound great, but really, we're just looking at the Bruce Jenner job on poor Mr. Robinson's punim -- and wondering if Gwyneth and Huey Lewis aren't pissed they weren't asked to join.
Jaimie: "How old do you think Smokey is?"
Chelsey: "He could totally be 114."
The Killers ft. Cassadee Pope
"Here With Me," The Killers
So nice of The Killers to take time out of their busy schedule to join us on "The Voice" stage. It seems they have a new song, but Brandon Flowers is sans mustache, so is there even a point? Cassadee joins in halfway though and it's all very blah.
Jaimie: "Did you know The Killers were relevant again? Because I did not."
Chelsey: "I assumed they had disbanded. But if Blink 182 can do it, they can too!"
Jaimie: "Sure. Plus, Brand Flowers is Mormon so in my mind that means he wants to keep things at peace."
Cody Belew, MacKenzie Bourg, Julio Cesar Castillo, Dez Duron, & Diego Val
"Stacy's Mom," Fountains of Wayne
So they rounded up the bad (pretty) boyz of Season 3 to sing "Stacy's Mom" in a 50's diner setting. Because if you listen to the lyrics of "Stacy's Mom," it's totally 50's, so it definitely makes sense.
Jaimie: "MacKenzie. Melt my heart, why don't you."
Chelsey: "I think Diego is struggling with the lyrics for a change."
Jaimie: "Cody's head bob is the cutest and no offense, but how did Julio join this group."
Chelsey: "Ugh. Cody, stay forever."
Jaimie: "He looks like a gay Danny Zucko. I'm sorry, an openly gay Danny Zucko."
Kelly Clarkson ft. Cassadee Pope & Terry McDermott
"Catch My Breath," Kelly Clarkson
The artist formerly known as Miss Independent took the stage with Team Blake. The newly engaged Kelly sounded fantastic, as per usual, but looked less so, again, as per usual.
Jaimie: "I love this song."
Chelsey: "I love everything Kel does, but why is Cassadee in every performance?
Jaimie: "Because she already won."
Chelsey: "Oh right. She won this competition four weeks ago."
Jaimie: "They are really digging this 'Surprise! Look who's emerging from stage right' entrance."
Chelsey: "Ha. Hearing Terry sing this is kind of cool though."
Jaimie: "What is Kelly wearing? It's like the frumpy version of one of Cassadee's mullet dresses."
Chelsey: "Looks like what Stevie Nicks wore when she was on Season 1."

Then, Carson made a "k k k k Kelly Clarkson" joke. So we're moving on.
Cassadee Pope, Liz Davis, De'Borah, & Melanie Martinez
"It's TIme," Imagine Dragons
We were pretty excited about this collection of ladies (well, actually, we could do without Liz Davis, but we'll move past it). Cassadee says she brought these three ladies back because there's something about each of them that she really admires. It was great to see MelMar and DeBo back on "The Voice" stage, and the four of them surprisingly sounded pretty awesome together. Definitely one of our favorites of the 800 performances tonight.
Jaimie: "THE BEST. I'm ignoring Liz's presence."
Chelsey: "I'm obsessed with DeBo."
Jaimie: "She is SO GOOD. I hope Christina is realizing what an asshole she is for not picking her. MelMar is so cute."
Chelsey: "I love it."
Jaimie: "They sound really good together."
Chelsey: "Which is a rarity with this show's group performances."
Terry McDermott & Peter Frampton
"Baby I Love Your Way," Peter Frampton
Carson was super excited about this one. He's definitely a big P. Framps fan. Real talk though, this was an awesome pairing on an awesome song and they sounded awesome together. We wonder: "Did you drink awesome shooters, listen to awesome music, and just soak up each other's awesomeness?" Anyway, Terry also seemed incredibly happy to be performing with Peter Frampton, which made it even better.
Loren Allred, Devyn DeLoera, Adriana Louise, Joselyn Rivera, & Sylvia Yacoub
"Best of My Love," The Emotions
This felt like a performance for the girls that didn't quite make the cut for the first girl power performance. Second tier. Honestly, it would have taken us a bit to even remember a couple of these ladies' names had it not been for Carson's friendly reminder (cough Loren Allred cough). Anyway, the performance is '70s themed and has the big hair to match it. Disco inferno, indeed!
Jaimie: "There were the good girls ... and then there are these girls. Also, Devyn can't dance."
Chelsey: "AT ALL. That was painful. I do love Joselyn."
Jaimie: "I was just gonna say that. Also, I re-forgot about Loren Allred."
Chelsey: "Easily one of the most forgettable of the season even though she was good. And OH MY GOD: Devyn's dancing. I can't."
Jaimie: "SOOOO BAD. Comical. Thank god for Sylvia. Devyn also looking like she belongs on the 'Bridesmaids' movie poster."
Nicholas David, Trevin Hunte, Dez Duron & Amanda Brown
"End of the Road," Boyz II Men
Nicholas David picked the obligatory goodbye tune when he got the opportunity to reunite with former "Voice" Season 3 contestants. We assume he only wanted to go with Trevin, but producers made him pick two more.
Chelsey: "OMG. This is adorable. Minus Amanda and Dez."
Jaimie: "Why does everyone love Amanda? Obviously, she can sing, but she's not likable."
Chelsey: "I DON'T GET IT! And it's almost like they picked this song to remind us that Trevin should have been in the finals."
Jaimie: "It's un-na-tu-ral that he wasn't."
Chedlsey: "I just realized how much i'm going to miss Cee Lo. All it took was a Boyz II Men song."
Cassadee Pope & Avril Lavigne
"I'm With You," Avril Lavigne
Clearly, Cassadee had a thing for Avril pre-finale, considering she sang two of her songs in earlier live rounds -- "My Happy Ending" and "I'm With You" -- but we didn't know the Sk8r Gurrrrl was her "hero" until Carson informed us Tuesday night. If it's 10 points for each iTunes purchase in the Top 10, can it be minus 1,000 points for each time one displays affection towards Avril Lavigne. We get that you're a pop punker, Cass (though with what Blake's done with you these past few weeks, it is admittedly difficult to discern), but aren't there better pop/punk hero candidates: Gwen Stefani? Hayley Williams? Joan Jett? Debbie Harry? Nevertheless, there was Avril, arm warmers and all.
Jaimie: "Her 'HERO?'!?! Cassadee, that mere fact alone should make you lose this competition."
Chelsey: "So true. Like not only is Avril the worst, but engaged to the guy from Nickelback who is also the worst."
Jaimie: "And she WAS married to the guy from Sum 41."
Chelsey: "I don't mind Deryk, to be honest."
Jaimie: "Yeah, only AFTER he divorced her and dressed up as her for Halloween."
Chelsey: "TRUE"
Blake Shelton, Christina Aguilera, Cee Lo Green & Adam Levine
"Good RIddance (Time of Your Life)," Green Day
It didn't really hit us how weird and different things will be next season with a new foursome until now. I mean, X-Tina, sure, she's a cray, but what will do without Cee Lo and his pets!? It's like the last day of summer camp.
So, of course, they brought the four coadges of the past three seasons on stage to sing the most cliche possible song in the universe. It'd be funny if they were in on the joke of what a ridiculous song choice this is. But they most certainly don't appear to be. Oddly enough, we didn't hate it. Maybe because we feel as invested in this show as they've been, since the amount of hours we have spent on it is probably close to the same amount of hours the coadges have spent on it. (Note: That MIGHT be an exaggeration, whatever).
Jaimie: "OK. So this was clearly filmed last night. Cee Lo couldn't even bother to change."
Chelsey: "This is emotional, but hilarious, and I'm kind of obsessed with it. They have their own bat mitzvah montage going on in the background."
Jaimie: "Was this in your bat mitzvah montage?"
Chelsey: "No, it was in everyone else's so I wanted to be different. Obviously."
Jaimie: "Typical."
And bundle-of-emotion Carson Daly ends it with, "Your coaches, our family." Deep, bro. We wouldn't have it any other way.
4/26/11 - 12/19/12. One love.
Hopefully, Christina and Cee Lo will return and some point and hopefully, the producers will correct the scoring system. While it was great to see iTunes purchases count towards votes, we think they went a little overboard.
Jaimie: "It was a very predictable evening
Chelsey: "That iTunes rule pretty much revealed Cassadee as the winner weeks ago."
Jaimie: "I don't know why it has to be 10 times a regular vote."
Chelsey: "That's an absurd amount."
Jaimie," Like. Two times ... MAYBE."
Chelsey: "RIGHT. 10 is ABSURD."
Enjoy your "Voice" free three-and-a-half months, all. Until 2013!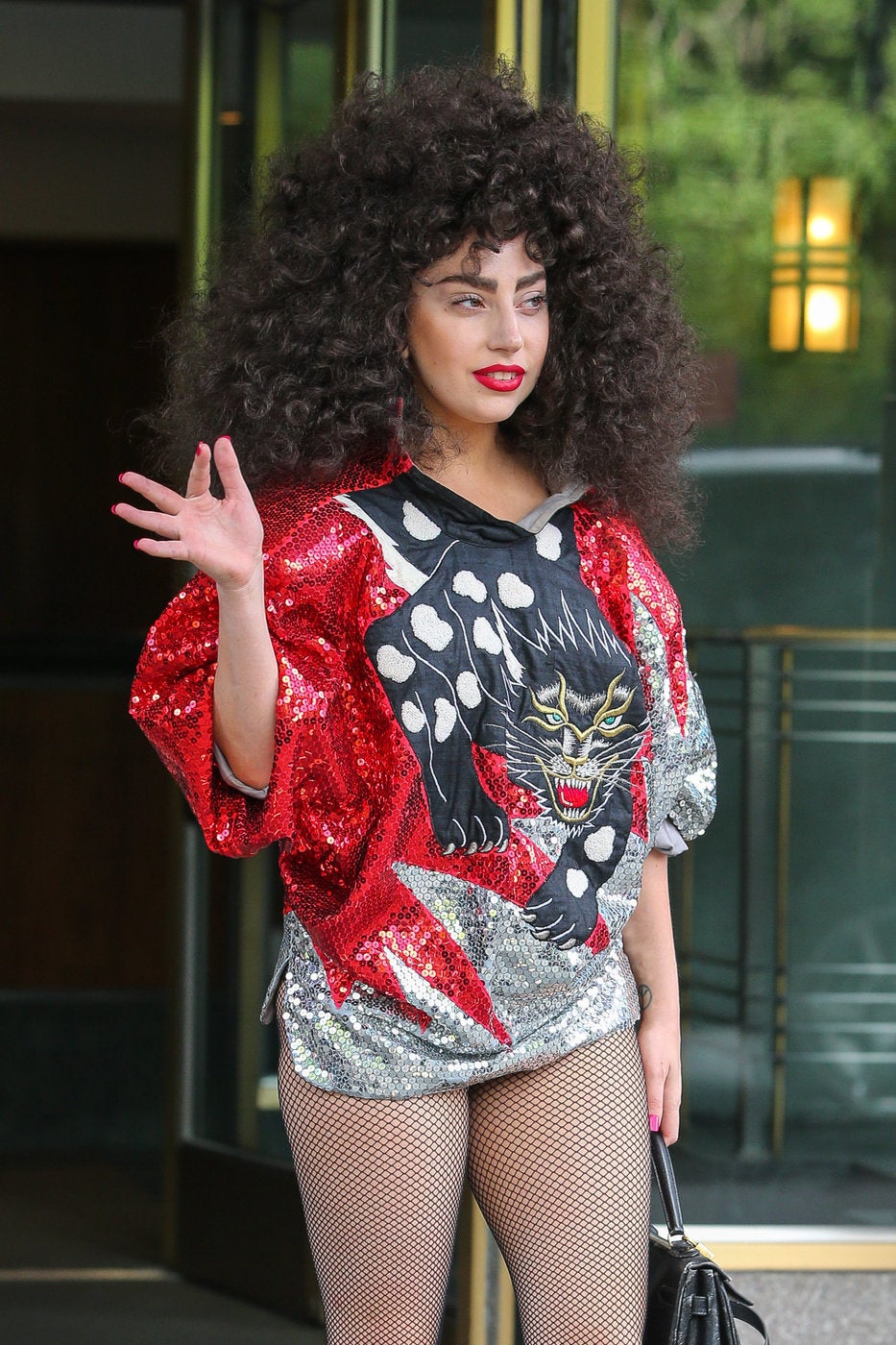 Celebrity News & Photos
Popular in the Community