After raising her children, E.G. said that she felt like this might be her last chance to pursue her true passion, and she was excited to see if she could make it using her own voice. In the end, it seemed that Cee Lo's familiarity with her voice work played against him. She chose Blake because she felt that he heard her true voice.
Over at Buddy TV, though, Esther Gim was impressed. She also had an unlikely fantasy for E.G. in the future. "I'm hoping she sings a song in the voice of one of her characters, but I know that's not likely," wrote Gim. "She's very raspy. Almost too raspy. But she definitely has range."
Check out her full performance below:
The blind auditions on "The Voice" continue every Monday and Tuesday at 8 p.m. ET on NBC.
TV Replay scours the vast television landscape to find the most interesting, amusing, and, on a good day, amazing moments, and delivers them right to your browser.
Before You Go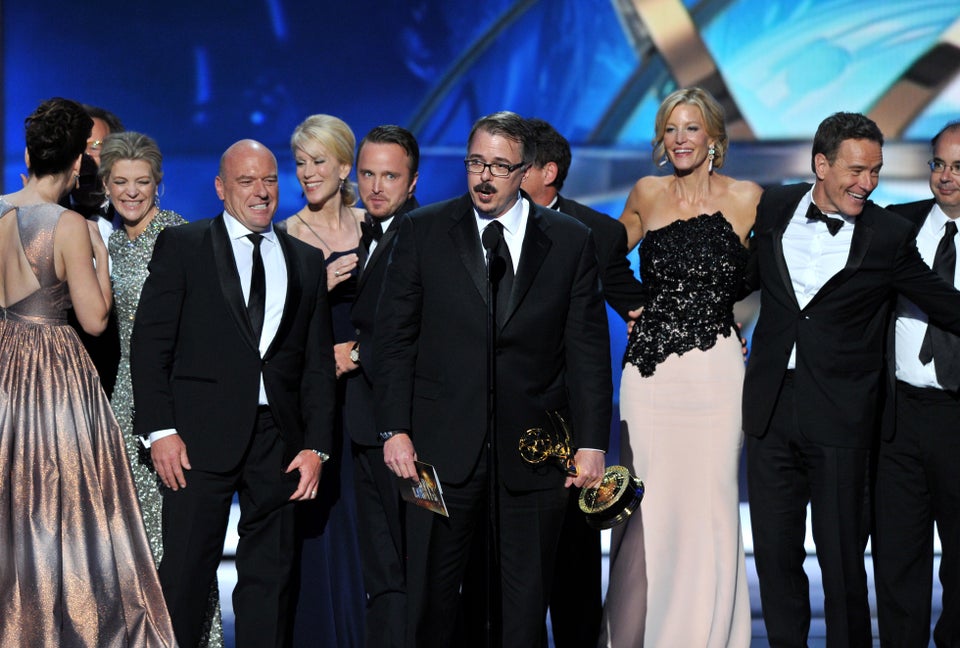 2013 Emmy Winners
Popular in the Community