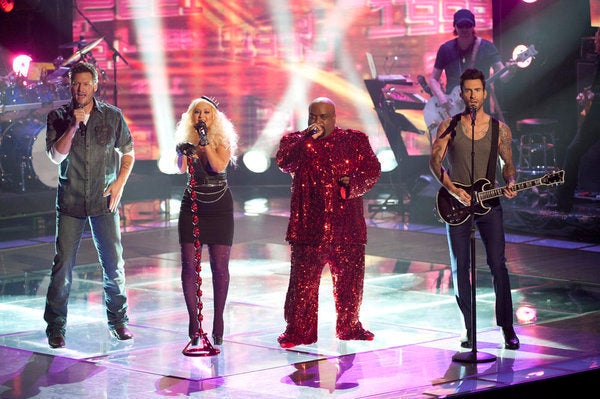 Forget "Smash!" Does NBC's fate rest in Christina Aguilera's perfectly manicured hands?
"The Voice" kicked off Season 2 with a bang, scoring 37.6 million total viewers and a 16.3 rating among the coveted adults 18-49 demo. While the numbers alone are phenomenal, they also broke records.
The star-studded reality competition had the highest ratings for a non-sports telecast on any network in six years. It's the highest-rated show since the post-Super Bowl telecast of "Grey's Anatomy" in 2006.
Aguilera, Blake Shelton, Adam Levine and Cee Lo Green also beat the post-Super Bowl episode of "Glee" last year by 47 percent in the demo. In fact, the entire Super Bowl XLVI telecast scored an estimated 111.3 million viewers, which narrowly beat the 111 million who watched last year's game.
"The Voice" airs Mondays at 8 p.m. EST on NBC.
Related
Popular in the Community