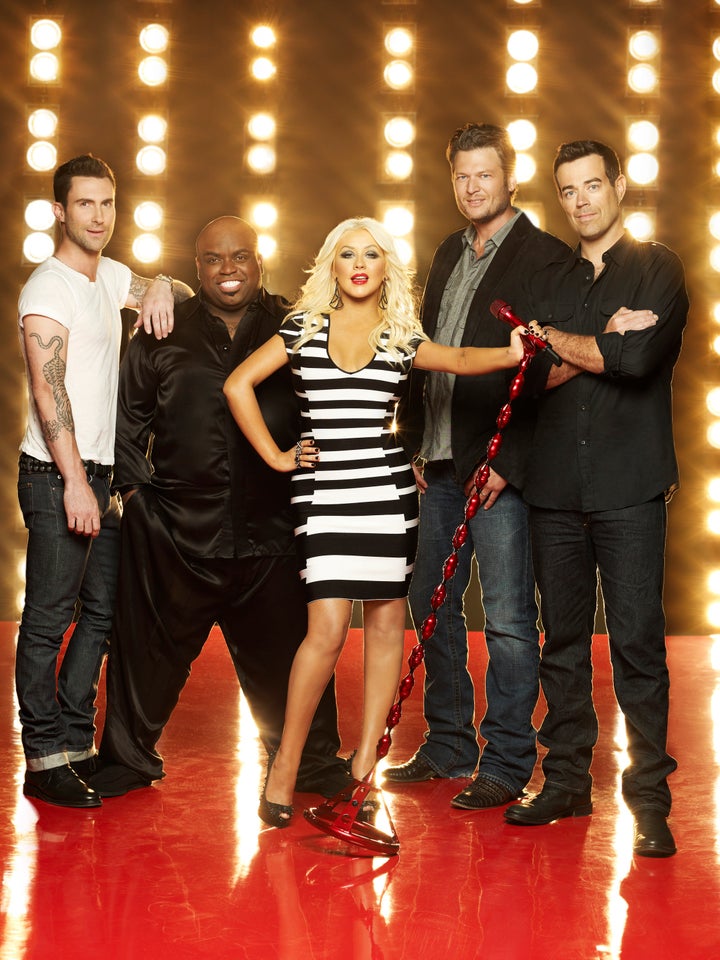 "The Voice" is back for it's first fall season and though Season 3 is seeing some changes -- like new twists "The Steal" and "The Knockout" -- some things are sure to stay the same.
Also, take a look at sneak peek of "The Voice" Season 3 premiere with the coaches singing The Rolling Stones' "Start Me Up."
NOTE: The Huffington Post in no way encourages binge drinking. This is for entertainment purposes only. We do not recommend you actually drink as much as we suggest below because that would be even less pretty than bottomless Aguilera.
Take a sip every time ...
An auditionee goes by one name.
A singer -- male or female -- is completely bald.
A hopeful is in high school.
A auditionee talks about playing in coffee shops.
The singer has visible tattoos.
A duo auditions.
A performer plays his/her own instrument.
Host Carson Daly goes to a hopeful's office/home.
Britney Spears, Simon Cowell and/or "The X Factor" is referenced.
Coach Cee Lo Green strokes his goatee.
You hear, "This is a competition."
A coach says, "This is so hard."
Coach Christina Aguilera puts down another coach's contestant.
You head to Social Media Correspondent Christina Milian in "The Voice" Sprint Lounge.
The new twists -- "the steal" and/or "the knockout" -- are mentioned.
Coach Blake Shelton mentions his wife, Miranda Lambert.
Cee Lo rubs his hands together like a cartoon villain.
Coach Adam Levine is wearing something other than a jean or leather jacket.
Cee Lo flirts with a young female hopeful.
Carson smiles.
All four judges turn around for one auditionee.
Someone sings a song by one of the judges.
Someone sings Adele.
There is controversy over song choice.
Cee Lo is not wearing glasses.
Carson gives someone a high five.
An auditionee cries.
An auditionee's family members cry.
Carson hugs a family member watching from backstage as their loved one auditions.
Someone's adorable child is shown.
You hear the word "country."
Christina Aguilera lets out a TRL-esque "Woo!"
Someone mentions being a huge fan of one of the coaches.
Cee Lo wears something furry.
Cee Lo's former pet, Purrfect, is mentioned.
A Kia is plugged.
Christina Aguilera is not wearing pants.
The judges urge each other to push their buttons (literally).
Christina Aguilera and Adam bicker.
Christina Milian says "trending worldwide."
Blake talks about his contestant, Jermaine Paul, winning last season.
Someone wears a scarf.
Christina plugs her upcoming album and/or new single, "Your Body."
"The Voice" Season 3 premieres Monday, September 10 at 8 p.m. ET on NBC.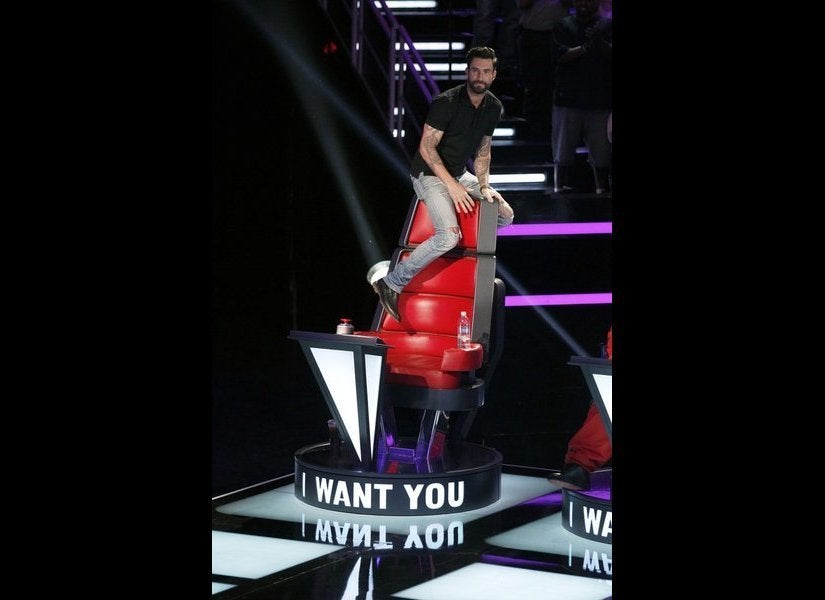 The Voice
Popular in the Community