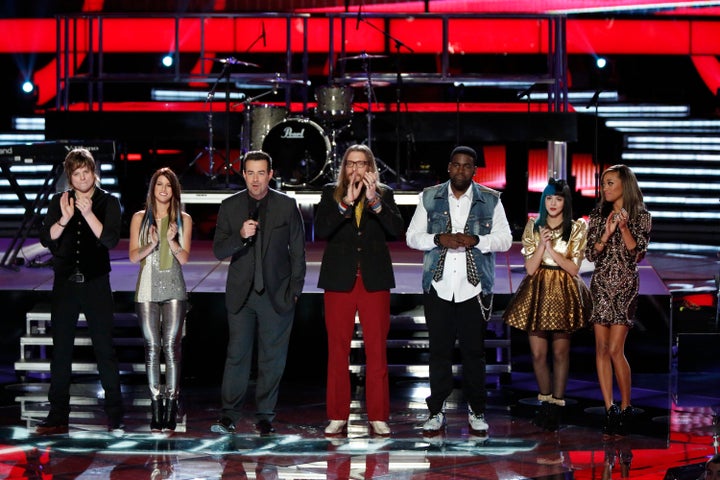 "The Voice" Top 4 were revealed on Tuesday night after two more contestants were eliminated: Melanie Martinez and Amanda Brown.
"I never expected to get this far and this is beyond what I've ever dreamed of," a brave-faced Melanie said after being eliminated. "I'm just so glad I got to express who I am as an artist and really touch people's hearts because that was the ultimate goal."
Terry McDermott and Cassadee Pope of Team Blake are moving on, along with Team Cee Lo's Trevin Hunte and Nicholas David, who round out the Top 4. Tuesday's results eliminated coach Adam Levine's team from the competition.
Before the results were announced, Nicholas broke some of the awkward tension by reminiscing about "The Voice" cast's good times.
"It has been the experience of a lifetime, the opportunity of a lifetime, the dream of a lifetime," he said. "But we have become a family in doing this, with all the hours we've spent together, all the tears we've cried, all the farts, everything."
"The Voice" host Carson Daly only had three letters in response: "TMI"
Ne-Yo opened the show with a performance of "Let Me Love You," featuring Team Adam's very flirty (and now eliminated) Amanda Brown. Rob Thomas, former Team Cee Lo advisor, and his band Matchbox 20 were joined by Rob's advisees, Nicholas and Trevin, for a rendition of "Overjoyed."
"The Voice" Top 4 will continue on Monday and Tuesday at 8 p.m. EST on NBC.