NBC made a bold move extending the premiere week of the "The Voice" to a third night to battle Simon Cowell's revamped "The X Factor," and the strategy worked. "The Voice" triumphed over "The X Factor" in Wednesday night's ratings race, and just as Cowell worried, Christina Aguilera's show overshadowed Britney Spears' debut as a TV singing competition judge.
In the overlapping 8 p.m. hour when the shows faced off against each other, 10.7 million people watched "The Voice," while 7.5 watched the season premiere of Fox's "The X Factor." In the key adults 18-49 demographic, "The Voice" scored a 3.3 rating, while the "The X Factor registered a 2.7.
"The X Factor" rebounded in its second hour, as viewership spiked 41 percent once "The Voice" was off the air. Over both hours "The X Factor" averaged 8.5 million viewers. Overall, both shows averaged a 3.3 rating in the 18-49 demo.
Both shows also trounced "America's Got Talent," which scored a 2.7 rating as it comes down the home stretch of Howard Stern's first season as judge.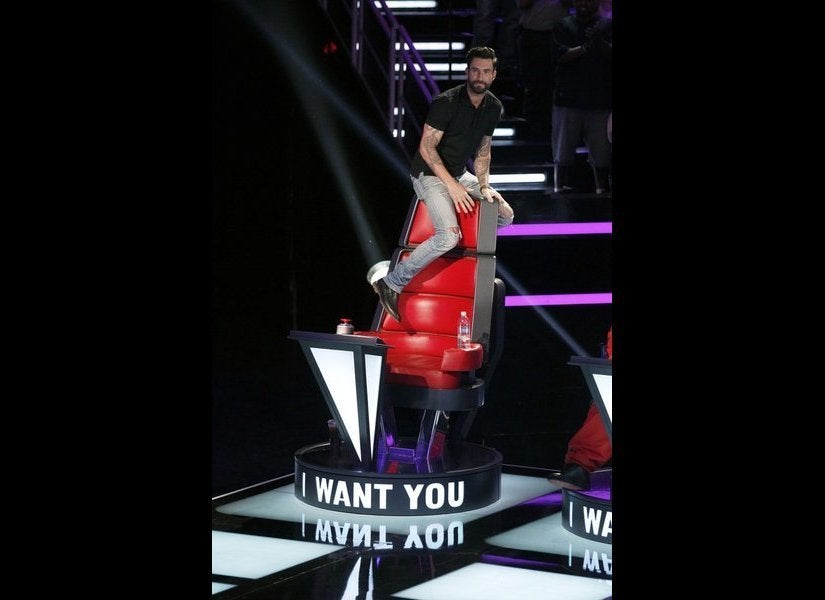 The Voice
Related
Popular in the Community