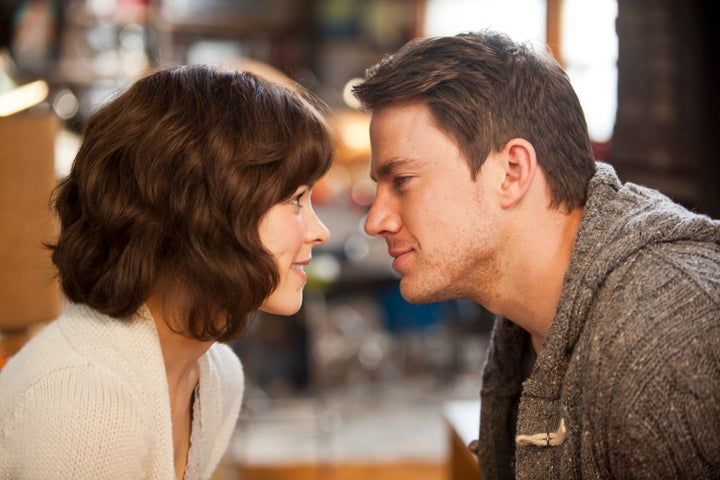 The Windy City has been been the backdrop for some of the most iconic movie moments of all time.
Who can forget Ferris Bueller taking in a Cubs game, Michael Bay destroying Michigan Avenue in Transformers: Dark Of The Moon, or John Cusack recalling past loves walking through Wicker Park in High Fidelity?
Here's a preview of some upcoming movies that were filmed in Chicago. Will they be forever immortalized like The Dark Knight, or will they be instantly forgotten like the epic tale of an infant versus kidnappers in 1994's Baby's Day Out? Only time will tell.
The Vow
Release date: February 10th
Channing Tatum and romantic stalwart Rachel McAdams star as a couple of newlyweds who are totally in love. That is until a car crash leaves McAdams with a loss of memory, including not even knowing who her husband even is! Now C. Tates must try to get his amnesiac wifey to fall back in love with him. Isn't this kind of like 50 First Dates minus Rob Schneider?
The TV spots show Tatum and McAdams, clad in tuxedo and wedding dress, kissing in Millennium Park underneath The Bean. I wonder if they took pictures of their reflection -- I don't think that's ever been done in the history of Chicago. It also seems like they have a tradition of getting into their skivvies and taking a dip into Lake Michigan. That's so poetic and not just a device to show off their bods.
Brave New World: Revolution
Release date: 2012
Featuring a poster with a dude in a gnarly-looking American flag bandana mask, Brave New World: Revolution is an adaptation of a role-playing game about superheroes living in fascist America. The trailer features a CGI helicopter getting blown up by a man unleashing fireballs outside of Dearborn Station. It seems pretty low-budget and features elementary dialogue like "Never count a man down til' he's out!" but it has to be better than Transformers 3, right?
Phenom
Release date: 2012
Other than a vague page over at IMDB, Phenom, seemingly in development since 2009 and supposedly filmed in Chicago, is about a new star in the NBA finding out he's the son of a former NBA star. It stars Allstate aficionado Dennis Haysbert, Chris Brown and the Chicago's own and The View co-host Sherri Shepherd. Are Brown and Haysbert the father-and-son ballin' duo? Do the Bulls play any role in this film? If so, can Brian Scalabrine have a cameo?
Man of Steel
Release date: June 14, 2013
Since universal apathy met 2006's Superman Returns, Warner Brothers has decided to dust off the ol' franchise and reboot it with director Zack Snyder's Man of Steel. This time, Henry Cavill (who?) dons the red cape and black-rimmed glasses and is joined by an ensemble cast featuring Russell Crowe, Amy Adams, Diane Lane, Kevin Costner and Laurence Fishburne. Sounds better than the Spiderman reboot due to those actors alone (sorry, Emma Stone, still love you!).
Ghostbusters 3 ?
Release date: ?
There was a big uproar in the blogosphere last spring when it was announced that casting for Ghostbusters 3 would commence and film in Chicago. Apparently that turned out to be untrue and fans of the iconic 80s films had to postpone their sliming for the time being. Back in December, it was reported that Bill Murray got a script for the new installment and proceeded to shred it. Harsh.
But, if Ghostbusters 3 gets out of development hell, what better place to film than The Chi? It makes sense -- Murray is from here, Dan Aykroyd and The Blues Brothers are local heroes and Harold Ramis' production company is based in Highland Park. My idea: a reincarnated Stay Puft Marshmallow Man versus the kids at Lollapalooza. That's $100 million right there.
REAL LIFE. REAL NEWS. REAL VOICES.
Help us tell more of the stories that matter from voices that too often remain unheard.