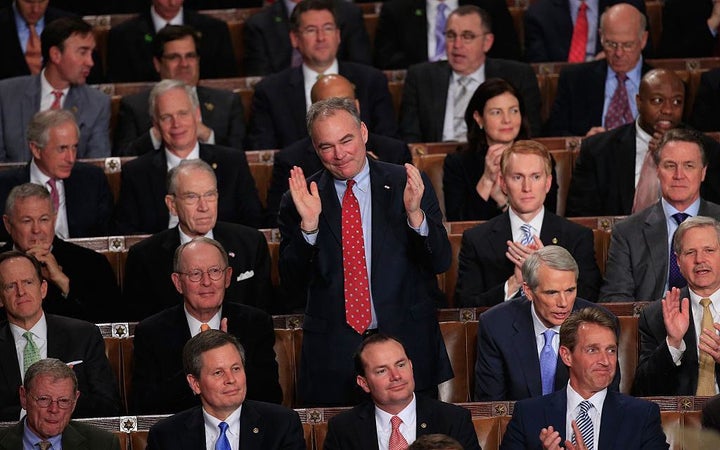 This year, the United States commemorates the fiftieth anniversary of the federal historic preservation program. The year-long celebration--dubbed Preservation50--has brought together an unprecedented coalition of citizens to take stock of the past fifty years of cultural heritage preservation and steer the field in the next half century. This year, Americans will also choose their 45th president and their 48th vice president. A 2011 study by the National Trust for Historic Preservation revealed that 65 million Americans are sympathetic to historic preservation causes. To help them make their choice this election, we analyzed the records of the leading presidential candidates on historic preservation. Now we turn our attention to the major parties' nominees for vice president, Democrat Tim Kaine and Republican Mike Pence.
Tim Kaine
Before entering politics, Secretary Hillary Clinton's running mate Tim Kaine practiced civil rights law in Richmond, Virginia, for seventeen years. He was elected to Richmond's city council and served as mayor before being elected statewide as lieutenant governor, governor, and U.S. senator. Kaine has supported several substantial initiatives that impact America's cultural heritage over his time in elected office.
Underrepresented communities
Senator Kaine has pushed the federal government to recognize the cultural contributions of minority groups whose stories are much less frequently preserved and retold. This February, Senator Kaine introduced the 400 Years of African-American History Commission Act, a bill to plan programs and activities recognizing the influence and impacts of African-Americans on the nation. Passed by the House of Representatives this summer, it will go before the Senate.
Senator Kaine also sponsored a bill to confer federal recognition on American Indian tribes in Virginia, including the Monacan, Chickahominy, Eastern Chickahominy, Upper Mattaponi, Rappahannock, and Nansemond tribes. Long recognized by the Commonwealth of Virginia, the tribes lack the federal recognition required to unlock grants and other critically needed services. Recognition also provides legal standing to request the return of cultural artifacts and to consult on federal projects that would impact their sacred places.
Senator Kaine is an avid supporter of the Rehabilitation of Historic Schools Act (initially introduced during the 2011-2012 session of Congress). The bill changes existing law on federal historic rehabilitation tax credits, which are an important incentive in promoting the renovation and reuse of historic buildings. Current law does not allow schools in historic buildings to use federal historic tax credits to renovate their buildings and continue to use them as schools. Supporters of the bill assert that by modernizing older, existing buildings, schools can avoid the additional expense and environmental impact of building new ones.
Senator Kaine has been a stalwart supporter of battlefield preservation. The American Battlefield Protection Program Amendments Act, which he co-introduced, was signed into law by President Obama as part of the National Defense Authorization Act of 2015. The Act reauthorizes a National Park Service program that partners with landowners to preserve Civil War battlefields. This program has preserved 24,000 acres of Civil War battlefield land in sixteen states. Kaine remarked, "Virginia is home to battlefields on which American soldiers gave their last full measure of devotion to bring about the nation we know today.  Passage of this legislation helps preserve that land, allowing future generations to visit and reflect on our history. While it would be worth passing this legislation on that basis alone, battlefield preservation also helps drive local economies in small towns and helps preserve the rural character of fast-growing communities in our Commonwealth.
When Kaine was governor he championed the Virginia Historic Battlefield Preservation Fund, which matches state dollars 2-to-1 with private donations to preserve battlefields as tools of both education and economic development. James Lighthizer, president of the Civil War Trust, said, "We are blessed to have [Kaine] as a staunch ally working towards our shared goals. His visionary leadership is directly responsible for the protection of thousands of acres of hallowed ground, both across Virginia and nation-wide."
The American Cultural Resources Association, the national trade association for the cultural resource management industry, honored Senator Kaine with its 2013 Board of Directors' Award for his commitment to the nation's historic preservation program.
Taken as a whole, Senator Kaine has developed a substantial record of support and consideration for issues related to historic preservation for much of his life in public service.
Mike Pence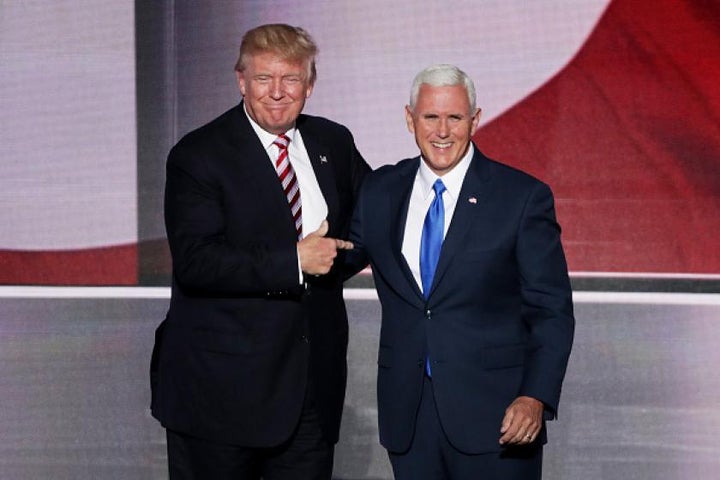 Donald Trump's pick for Vice President, Mike Pence, served as a Congressman representing Indiana's 2nd and 6th districts for twelve years before serving four years as Indiana's governor. Notwithstanding a moderately lengthy record of public service, there are fewer clues in Governor Pence's record than in Sen. Kaine's from which to discern his approach to cultural heritage preservation.
Celebrating Indiana history
Governor Pence has proclaimed that the state's strong German heritage is "integral to the fabric of our state," and praised the Indiana German Heritage Society. Pence's lesser knowledge of the cultural heritage contributions of underrepresented communities has led to some brouhahas, including when he did not know that his Congressional district was home to historic synagogues.
In 2014, during Pence's tenure as Governor, Indiana's state historic preservation office was awarded the National Park Service National Cultural Resources Stewardship and Partnership Award for being the first state to complete its required survey of the historic buildings and structures in all of its counties. State historic preservation offices play a central role as administrators of the federal historic preservation program. It is not clear, however, that Pence himself played any role in this particular work. Governor Pence did support continuation of Indiana's Historical Records Advisory Board, which helps plan archiving of significant historic documents.
National parks provide protective homes to hundreds of thousands of cultural heritage sites. In contrast to some of his Tea Party allies, Governor Pence has shown general appreciation for the national parks system. In a 2014 address to the NRA Leadership Forum, Pence praised the 1916 establishment of the National Park System as "a national movement at that time to protect special places all across the country".
During his Congressional career, Pence's record on historic preservation was scant and mixed. In 2009 he voted against a public lands management bill that protected areas of wilderness in nine states and increased the number of historic sites under federal protection.
Governor Pence's Indiana office staff responded promptly to my inquiry about his stance on heritage preservation issues by referring me to a policy director with the Trump-Pence campaign, who did not respond to requests for information.
Similar to the presidential candidates, the two choices for VP have an imbalance in the length and depth of their public commitment to historic preservation issues. Senator Kaine's belief in the social and economic value of robust heritage preservation programs is clear in his protection of Civil War battlefields, recognition of the country's American Indian, African-American, and Hispanic cultural heritage, and push for innovative uses of the state and federal historic tax credit programs. There is much less in the record to indicate what choices and investments Governor Pence would urge a Trump-Pence administration to make in relation to historic preservation.
Greg Werkheiser is a founding partner of the law and policy firm Cultural Heritage Partners, PLLC, which is managing the Preservation50 commemoration. Marion Forsyth Werkheiser, Timothy Caron, Ellen Chapman, and Eden Burgess of Cultural Heritage Partners contributed to this article.
REAL LIFE. REAL NEWS. REAL VOICES.
Help us tell more of the stories that matter from voices that too often remain unheard.