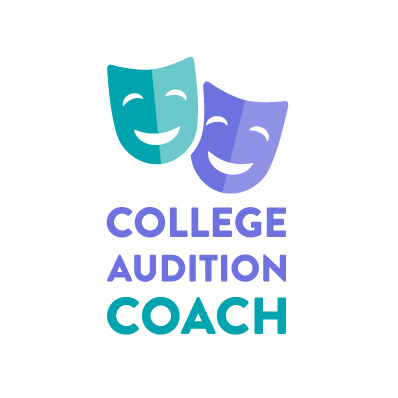 What could be more challenging than navigating the complex college audition process? Waiting for your results to come in. As Princess Fiona sings in Shrek, "... the waiting, the waiting, the waiting!"
The national "reply by" date, as made standard by the National Association Of College Admissions Counselors (NACAC), is May 1st. That is the date that applicants must formally notify one college that they are accepting its offer of admission -- and seal the deal with a deposit.
But audition-based college performing arts departments have no standard "offer by" date. Once a student has completed the audition and application process, there is a period of months where families are left hanging while they wait for what seems to be interminable about of time, for admission results. This is because program acceptance protocols vary from school to school. Colleges with rolling admissions can make offers of acceptance at any time (and rejections) during the recruitment season. Other schools make offers at various times in March. For a handful of popular performing arts programs, applicants will have to hold their breath until April 1st to get their results. And if you are a transfer, it could be June before you will know anything. In addition, theatre programs across the Atlantic might not give you an answer until the end of summer.
These various program response dates don't even include academic admission to the university. Those dates vary as well, and in some cases depend on whether the college considers applicants for dual enrollment. And almost no BFA performance departments offer early decision.
And because the performing arts audition-based programs are highly selective and pull a select few from a large applicant pool, they have a department specific strategy of admissions in order to achieve their yield. Some departments maintain a waiting list they might go to after May 1st if they still have open spots in the incoming freshman class. So if you are placed on a wait list, that is exactly what you do. Wait. Other schools prefer to maintain a deferral list. They notify some students after their audition that they are in the "pool of applicants we are considering". Kind of an "on hold" waiting. And most performing arts students have auditioned for/applied to 10-15 colleges. So until all the results are in from all schools, students and families really can't make an informed final decision. Still more waiting.
I have some advice in my book, I GOT IN! about how to deal with this maddening waiting period. These suggestions might help to ease anxiety and make you feel proactive.
Stay in touch with department admissions. Communicate any improved test scores, recent performances, awards and honors.
Send a thank you note to show your interest. Hand written is preferred, but an email is acceptable.
This is an excellent time to visit campuses, either in person or a virtual tour on the college website.
If a school has placed you in a deferral list or a wait list, contact them and let them know you want to stay in consideration.
Contact current students or alumnus to ask any questions. Most performing arts departments will share that information, or have Face Book pages.
The best distraction of all is to enjoy your senior year. You will never get this time back, so savor it. Get involved at your high school with activities and senior celebrations. Don't be distracted when non-performer friends start announcing their acceptances. Performing arts students are usually the last to know where they are headed to college. And understand that all your fellow performers are in the same boat, so you are not alone. Hopefully this will give you comfort, so that waiting may not be (as the Tom Petty songs says) "the hardest part".
Calling all HuffPost superfans!
Sign up for membership to become a founding member and help shape HuffPost's next chapter