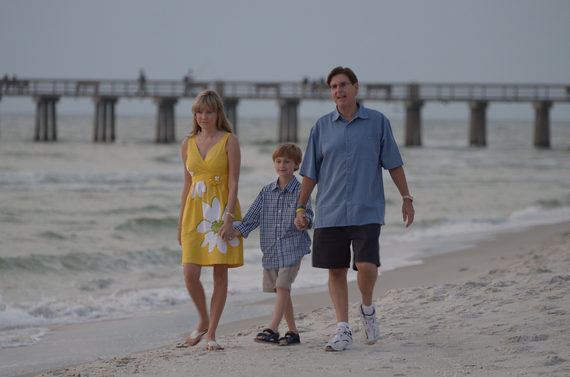 In my world, conversation is the mother of invention. Regularly sitting down with smart folks is (one of) my secret weapons. Here's one such conversation.
Jon Albert, founder of the Jack & Jill Late Stage Cancer Foundation, is one of my frequent collaborators. When I was working on The Attention Paradox, Jon offered meaningful thoughts on the following questions: How do we prioritize our time? Where do we direct our energy to best optimize our happiness and live more meaningful lives? Enjoy.
We live in a world oversaturated with information and stimulation, and deciding where to invest our attention can be a constant battle. Often the question becomes, how do we prioritize our time? Where do we direct our energy to best optimize our happiness and live more meaningful lives?
Here's one thing I have found to be true: experiences with those we love make us happy, and we should find the time to prioritize them.
This belief comes from a personal journey and has been validated by thousands of people who have found happiness--and even peace of mind--through their experiences. Here are a few things I have learned about guiding your attention to the moments that truly count.
The power of experiences lies in the memories they help us create.
Thirteen years ago, I was given the wake-up call of a lifetime when my wife, Jill, was diagnosed with Stage IV cancer at the age of 40. Jill and I realized early in Jill's fight that the disease was not just attacking her body, but our family as well. We were determined to formulate something positive and tangible out of the unfair and cruel. We knew for our kids, Jamie and Jake, strong memories of special times together would be their greatest inheritance.
Jill's life and death inspired our creation of the Jack & Jill Late Stage Cancer Foundation (JAJF). Since 2006, JAJF has given families facing the imminent loss of a parent to cancer opportunities to create positive, cherished, and lasting memories.
Memories have medicinal impact, as validated by our partnership with many of the leading cancer institutes throughout the country. Oncologists "prescribe" a "time-out" for young late-stage moms and dads because they understand that, though a trip cannot heal a body of illness, these shared experiences have a measurable and meaningful impact on the family.
Not only do these experiences deliver immediate happiness, but the anticipatory pleasure has a tremendous impact. I have seen big dads cry at the anticipation of going somewhere with their children as a family. These memories stay with the families of loved ones long after their loss. Memories transcend the momentary.
After my wife's passing, it was my children's memories with her that helped them through. Investing in family time continues to frame our priorities.
I recently heard from a young late-stage family who was treated by JAJF. They said, "We cannot stop time, nor can we slow it down. We can only embrace the time we have...as a family together. Thank you for believing in the importance of positive family time. This peace is everlasting."
Memories matter, and we should turn our attention to actively making them.
When you are given a diagnosis, priorities change in an instant. Life's little stressors and countless distractions suddenly seem tremendously less important, and turning your attention to spending time with your loved ones takes the forefront.
One of the best ways we can come together is by sharing experiences. There are countless experiences to be had and lasting memories to be made: Concerts, ball games, sunsets, roller coasters, or just strolling along the beach or a resort pathway together. A JAJF family headed to NYC for the holiday season where they experienced the magic of the Rockettes, thanks to the generosity of the folks at Madison Square Garden Entertainment. Through my work with JAJF, I've learned that it doesn't truly matter where they go--it matters that they go.
We are educating and reinforcing to children and adults alike the importance of family time and the long-term value and "greatest gift" of family experiences. Because while life is messy and pulls us in hundreds of directions, it is the experiences that truly matter. It's the memories we cherish and, ultimately, spending time with those you love is the greatest gift of all. We all know this to be true. But it shouldn't take a terminal diagnosis to help us remember.
Each and every family we've worked with over the last 10 years has reinforced our most salient and poignant mantra: Memories become our greatest inheritance.
#AttentionParadox. This article originally appeared as part of the agency's publication, SITUATION.