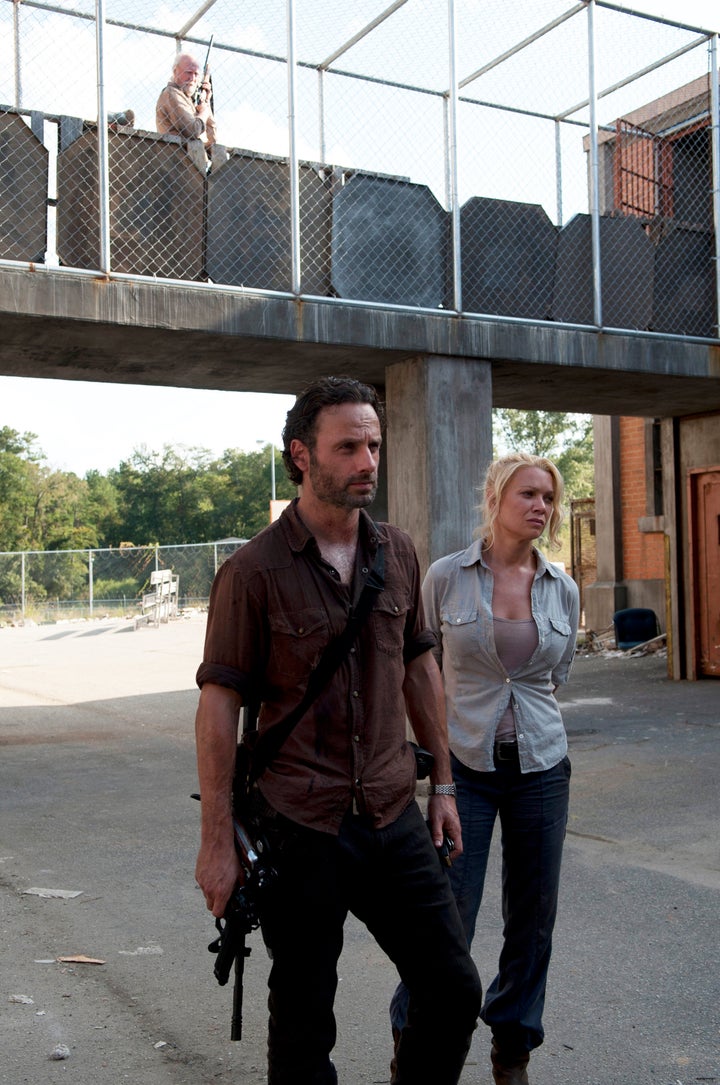 The episode saw Andrea (Laurie Holden) reunite with Rick Grimes (Andrew Lincoln) and her former traveling companions for the first time in nearly a year. It was all in the name of peace. Andrea returned to Woodbury, but before she left the prison, Carol urged her to end everything and kill the Governor.
"She is struggling to make a plan," Kirkman told The Hollywood Reporter. "Going to the prison -- she's trying to come up with a peaceful solution. She doesn't think that killing him is the answer. Or maybe she does, and just can't bring herself to do it. That's the kind of thing we're going to be exploring moving forward. I don't think she knows exactly what's going to come next. I know that she's hopeful that things can be resolved in a way that doesn't result in the people she loves and cares about being needlessly slaughtered. There's a lot of big unknowns, moving forward."
"Let me just be clear, it was not out of love at all," Holden said. "So when the fans go nuclear, just so you know, that was not a, 'Oh, he's so handsome while he's sleeping and I have feelings for him.'" Holden added that Andrea's not ready to cross the line between killing in cold blood and self defense.
"She is a huge part of why Andrea even considered doing what she did with the Governor," Kirkman told THR. "That was all Carol's plan. Seeing her activated in that way, and seeing her being that person is a little bit jarring. It's evidence of Carol's evolution and who she has become. She's going to continue to be a strong part of that group and an asset in the coming conflict. We're going to go in some strange directions with her. There is some pretty good stuff coming up."
"The Walking Dead" airs Sundays, 9 p.m. on AMC.
PHOTO GALLERY
The Walking Dead
REAL LIFE. REAL NEWS. REAL VOICES.
Help us tell more of the stories that matter from voices that too often remain unheard.
BEFORE YOU GO