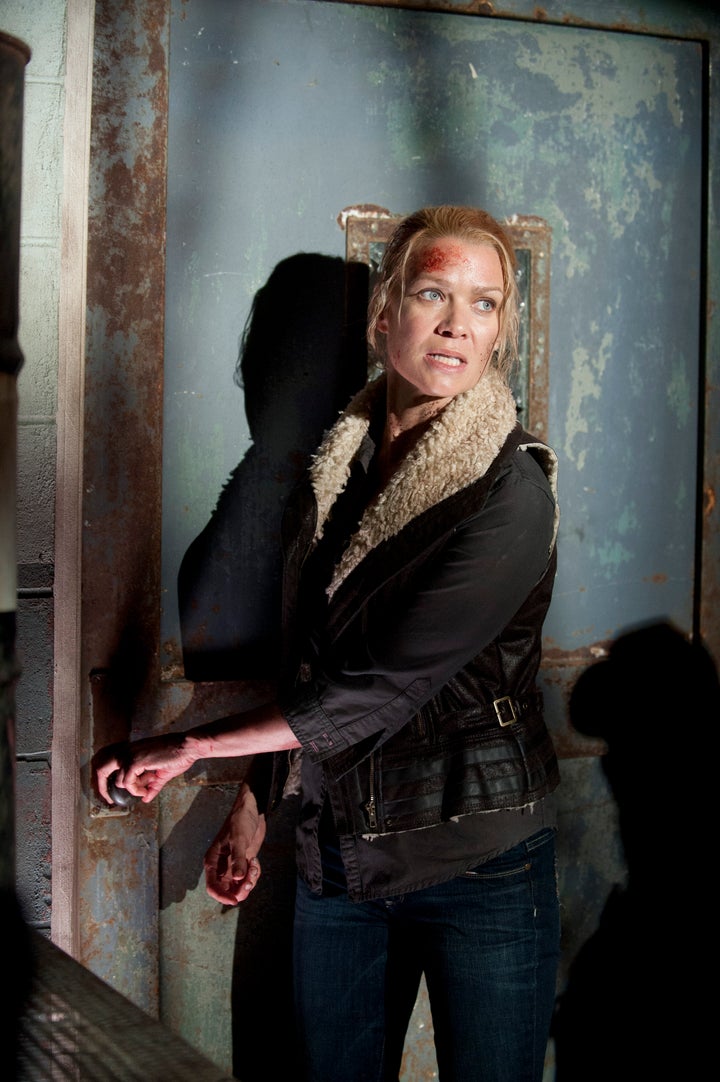 Note: Do not read on if you have not yet seen the Season 3 finale of AMC's "The Walking Dead," titled "Welcome to the Tombs."
Andrea, who has been on "The Walking Dead" since the first season and is currently one of the main characters in the comic book, died in the finale. The episode saw the Governor (David Morrissey) order Milton (Dallas Roberts) to kill Andrea -- who had been in the Governor's torture chamber for the last two episodes -- to prove his allegiance to the twisted Woodbury leader. Milton refused, was killed by the Governor and as a zombie, took a bite out of Andrea. However, she didn't turn and ended her own life surrounded by her friends.
Andrea's actions have riled fans all season: She's been by the Governor's side and didn't take the chance to kill him when she had it. Holden told TVLine that Andrea's death wasn't originally part of the Season 3 "docs." " Honestly, I feel like it's story-driven. It does propel the story forward ... The [second half of Season 3] was a bit of a free-for-all. It had an organic fluidity to it and it just naturally unfolded day-by-day, week-by-week, moment-to-moment," she said.
"I think when people watch the [entire] season -- especially the finale -- that her trajectory will be clear," Holden continued. "She was a woman caught between two worlds. All she wanted was peace. She was for the people and was willing to do anything and everything possible even if it meant sacrificing herself to preserve humanity and keep the people alive. At times, her actions were a bit misunderstood or ambiguous. But when you see the season overall, I think people will really understand this girl. She did the best she could. And I do feel there was a sense of closure, healing and completion."
As one of the few original characters -- and fan-favorites -- left in Robert Kirkman's comics, Andrea was expected to take a different path.
"Do I wish we could've seen and explored more of the comic-book-Robert-Kirkman Andrea? Yes. Absolutely," Holden told TVLine. "Do I wish that I had more scenes with Michonne, showing that friendship? Yes. Absolutely. But at the end of the day, I don't think I could ask for a better death. I feel like her life mattered, and she died trying, and her heart was in the right place. I feel grateful for that. You can't have it all."
"I thought 'Walking Dead' fans are going to hate me for the rest of the time for taking out one of the core group," he said. "But if you're going to go out, you might as well go out swinging. Hopefully there is some spark left in Milton even when he's undead so all his research wouldn't be for nothing," the actor told THR with a laugh.
Roberts, who also recurs on "The Good Wife," said Kirkman has created a fun world in which anything can happen. "It's a smart thing that Kirkman has done in that it allows him the latitude to have these two different worlds in the comics and on the show and have some difference there so you can keep super-fans on their toes," he said. "No one is going to see it coming and that's a fun thing to do for people who are really invested."
Holden said it's not up to her to tell fans how to react to her Andrea's death and the finale as a whole.
"I loved playing this character; I had the time of my life. I'm so grateful as an artist that I was able to be a part of this, and to tell this tale. But whether she was a hero or a martyr is not up to me. That's up to the viewers to decide," she told TVLine. "At the end of the day, I feel like she was just a gal who did the best she could. She tried."
"The Walking Dead" will return with a Season 4 on AMC.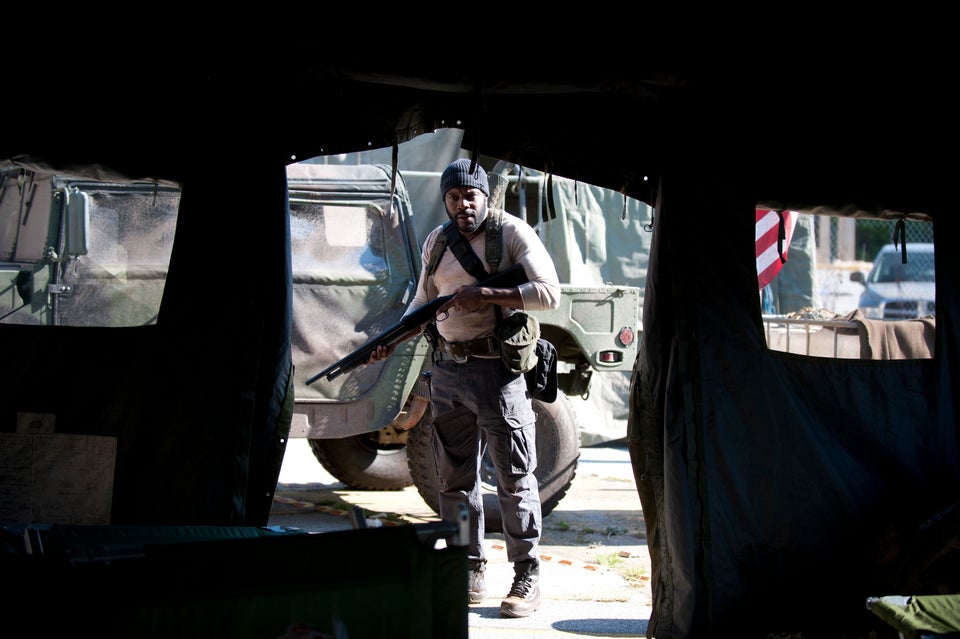 The Walking Dead
Popular in the Community