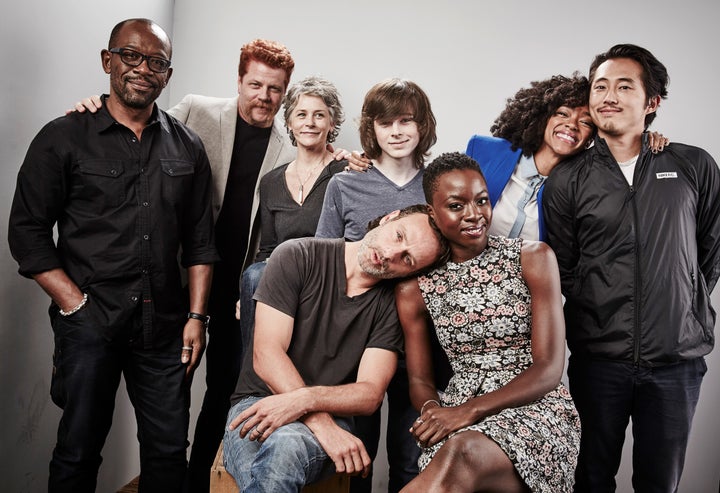 The AMC show has kept us on the edge of our seats wondering if Glenn actually died in Season 6, Episode 3, "Thank You." Promos for Sunday's episode, "Always Accountable," also had us worrying about more major characters -- Sasha, Daryl and Abraham. In the end, the only big loss from the episode was Daryl's crossbow, which was taken after he was double-crossed by his onetime captor.
Though that's a bummer, we finally got a little "help" when it comes to Glenn's situation.
Was that Glenn on the radio? Probably.
Sunday's "Walking Dead" episode ended with Daryl, Sasha and Abraham driving down the road, and then over their walkie talkie/radio they appear to hear someone say one word: "Help."
Right now the source of the "help" is ambiguous, but there's a strong likelihood this has something to do with Glenn. We know Glenn has (or at least had) a walkie in "Thank You," as he radioed Rick and called him a "dumb-ass," and there's this behind-the-scenes image, which appears to show him with the radio while on the dumpster in that infamous scene.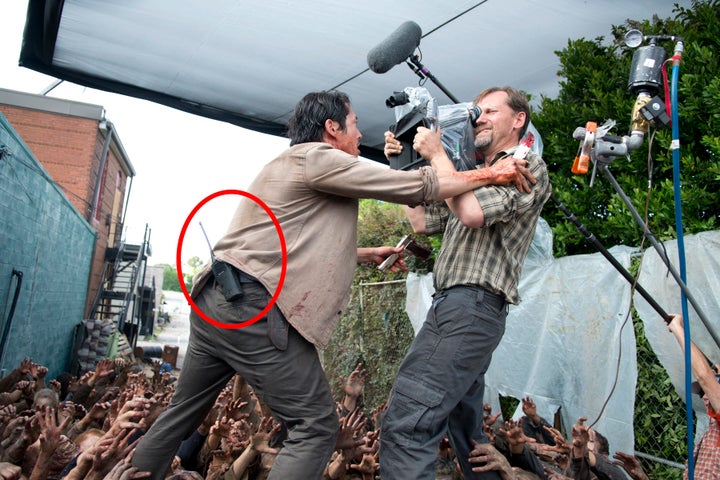 Adding support that this has something to do with Glenn, The Spoiling Dead Fans, a site which is pretty accurate when it comes to "Walking Dead" spoilers, says we will see Glenn next week in Episode 7 and Glenn is alive.
That being said, it's not 100 percent sure yet that it's Glenn saying, "Help." Perhaps it's just someone helping him or there's some other connection.
We found a clip from Season 4, Episode 10, "Inmates," where Glenn does say the word "help," and he doesn't sound exactly like the "help" in Sunday's episode. Daryl does appear to have a bad connection on his walkie, though, so it could still be him.
And here's the "help" from the episode:
In any case, like HBO is rumored to be bringing back Jon Snow on "Game of Thrones," from the evidence and The Spoiling Dead Fans report, it appears Glenn is finally coming back.
We already learned on "Game of Thrones" that "only death can pay for life," and, with Glenn apparently coming back as our Jon Snow, it seems a new character is taking his place: Abraham Ford.
In Sunday's episode, Daryl was briefly taken captive by a man and two women. After befriending him for a bit, the dude double-crossed Daryl and took his crossbow.
In "The Walking Dead" comics, a character named Dwight is a member of the group The Saviors and kills Abraham with, what else, a crossbow. Daryl's captor in the episode is rumored to be that Dwight, and he's on the run from a group thought to be the Saviors.
It's a tough break for Abraham, but it's like they say on "Game of Thrones," "All men must die... except for Glenn!" (We're paraphrasing.)
"The Walking Dead" airs Sunday at 9:00 p.m. ET on AMC.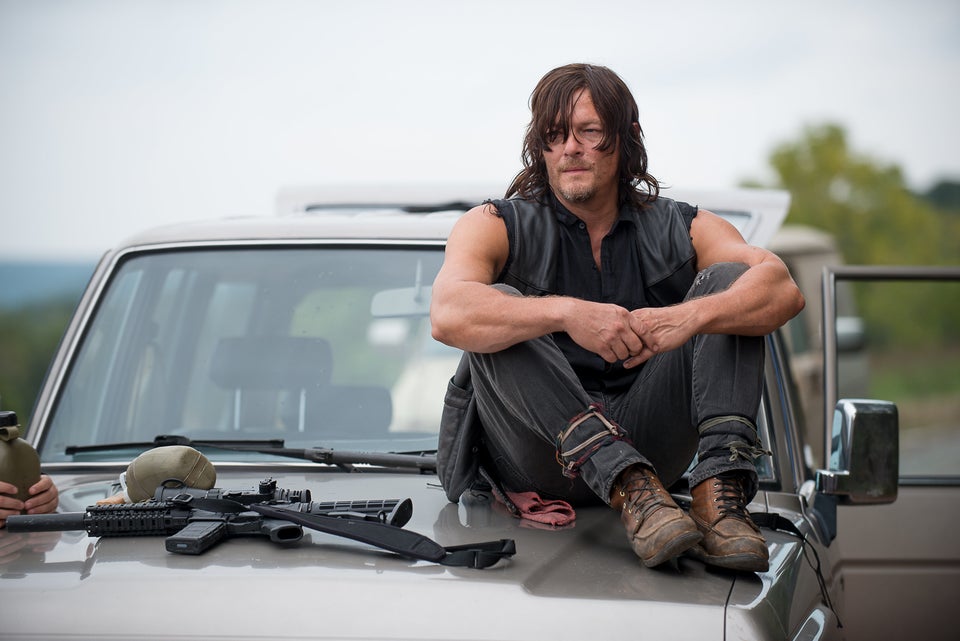 The Walking Dead
Popular in the Community