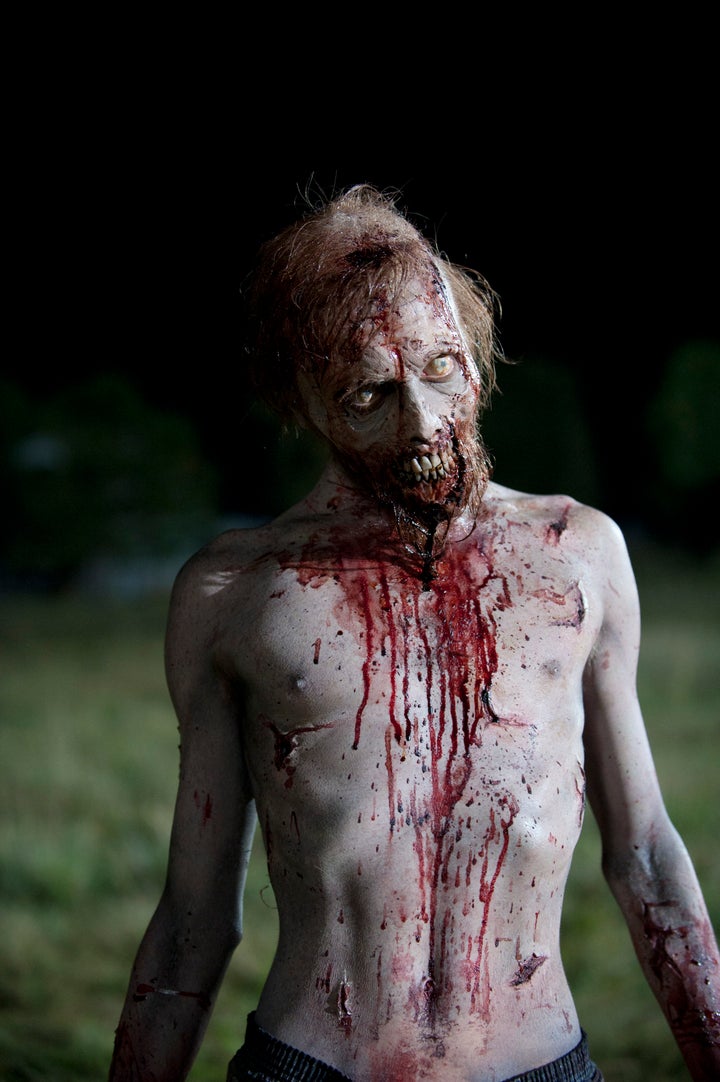 "The Walking Dead" is headed back to AMC this fall. And if the cast's excitement is any indication, Season 3 of the zombie-filled drama will be bigger and bloodier than ever.
In our exclusive clip below, Irone Singleton, who plays T-Dog, said the upcoming season will "top the season finale and all of Season 2."
A blood-soaked Andrew Lincoln, who plays Rick Grimes on the show, added that the "The Walking Dead's" third season is "harder, darker, faster, deeper. It's incredibly dangerous, and it's thrilling."
Norman Reedus, who plays an equally messy Daryl, teased, "People start losing their minds, love blossoms and a whole lot of gross zombie kills."
The cast and crew talks more about the arrival of The Governor, new characters and more hints about "The Walking Dead" Season 3.
Are you excited for the return of "The Walking Dead?" Let us know in the comments.

"The Walking Dead" returns to AMC this fall.
Popular in the Community