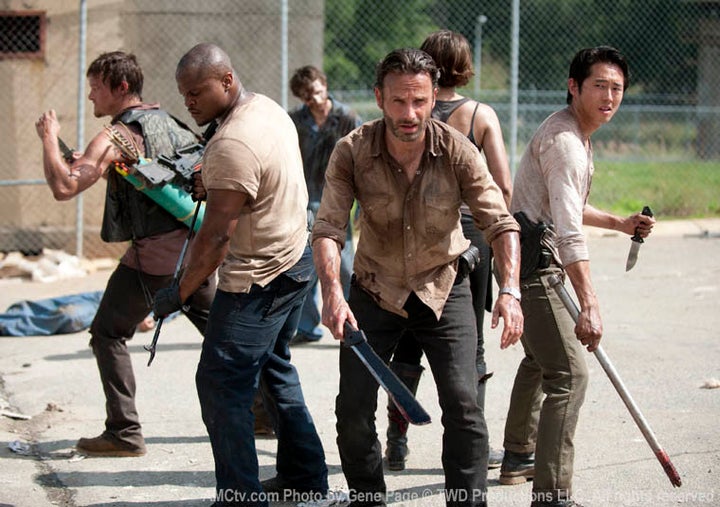 AMC has caused an uproar in Hollywood after announcing that "The Walking Dead" will be renewed for a fourth season, but that Glen Mazzara, the showrunner and executive producer, would be leaving the series.
"My time as showrunner on 'The Walking Dead' has been an amazing experience, but after I finish Season 3, it's time to move on," Mazarra said in a statement. "I have told the stories I wanted to tell and connected with our fans on a level that I never imagined. It doesn't get much better than that. Thank you to everyone who has been a part of this journey."
But although Mazzara seemed thankful for his time with AMC, other Hollywood producers feel that he was betrayed. Take Kurt Sutter for example.
The "Sons of Anarchy" showrunner expressed his thoughts on "The Walking Dead" shakeup last night, saying AMC has "no appreciation or gratitude for the effort of it's creative personnel."
AMC is run by small-minded, bottom-line thinkers who have no appreciation or gratitude for the effort of it's creative personnel. Time and time again we see events like what happened today with Glen Mazzara. They continue to disrespect writers, sh*t on their audience and bury their network. Mazzara took the work-in-progress that was "Walking Dead" and turned it into a viable TV show with a future. Without him, that future is dim. Showrunners are not development executives, we're not cookiecutter douchebags that you plug into a preexisting model. TWD will suffer. Even Zombies need consistency. "Mad Men" and "Breaking Bad" will be gone soon. So will AMC. I hope their f**king stock takes a dive and the shareholders line up Sapan, Dolan and Collier and sh*t in their open hands. C*nts.
"Last Resort" showrunner Shawn Ryan also shared his take on Mazzara's exit, posting a series of tweets about AMC's decision.
"Common knowledge that AMC cut Breaking Bad shorter than it should have been. Now you have creative differences w/ biggest hit's savior?" Ryan wrote. "With FX, Showtime, HBO, Starz, Cinemax, A&E, TNT and others to sell to, it's a real question now why good show runners should sell to AMC?"
Mazzara was the second showrunner on "The Walking Dead." He replaced executive producer and creator Frank Darabont during the second season. Whoever replaces Mazzara will be the show's third showrunner in four seasons.
"The Walking Dead" returns to AMC with new episodes on Sunday, February 9 at 9 p.m. EST.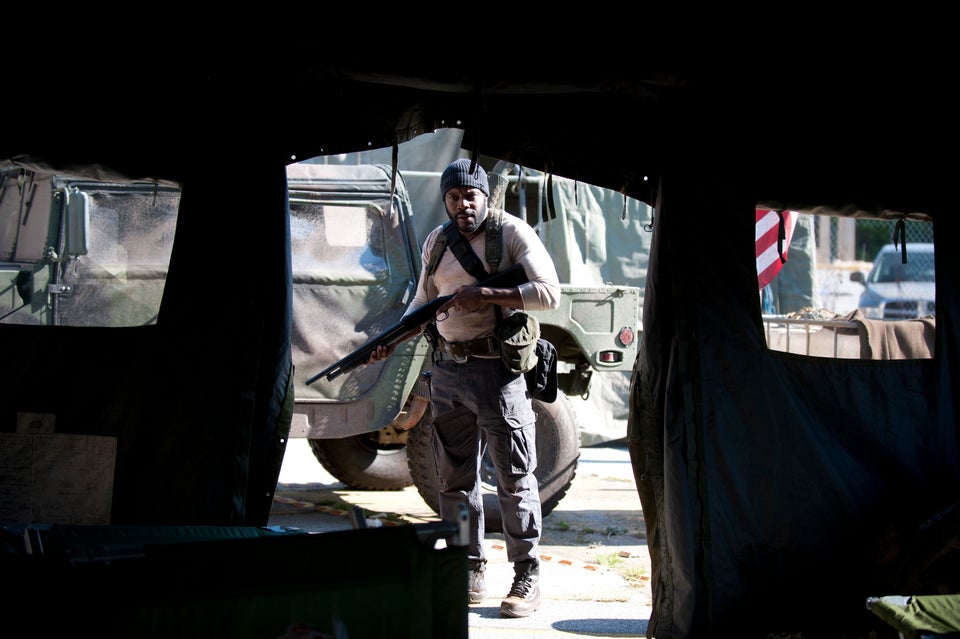 The Walking Dead
Popular in the Community