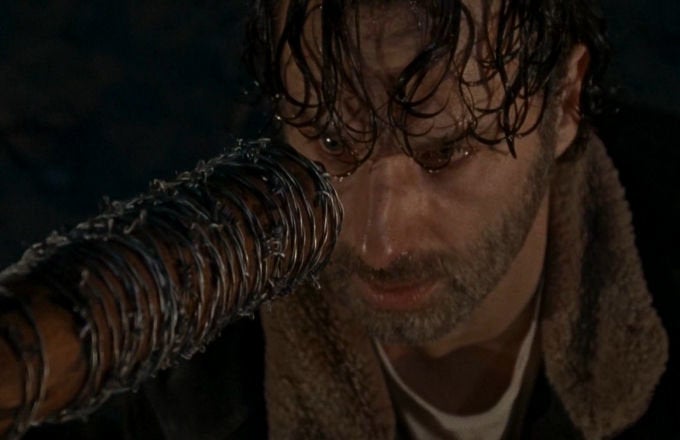 It's unknown if "The Walking Dead" is deviating from the comic when it comes to who died in the Season 6 Finale. 
The internet has guesses, but really, it could be almost anyone. Who the heck knows? Also, who cares, because the show is about to change something even bigger: "The Walking Dead" comic and show likely won't have the same ending.
And this is how we all feel about it: 
While talking with Kevin Smith on "Geeking Out," "Walking Dead" comic series creator Robert Kirkman, said he knows how the comic series will end, and he wouldn't let the show reveal the ending first.
"If the show were ever to end — ever, at any point — and the comic was still going, I would have to sit down with [showrunner Scott Gimple] and pretend I have no idea how to end it, and then work with him to try and come up with a new ending."
Kirkman previously criticized "Game of Thrones" author George R.R. Martin for revealing the end of his series to producers on his show, so it makes sense that Kirkman would want to keep his secret to himself.
The good news for fans is, though it's likely the show will end before the comic (since it's already six seasons deep), it's not a given. Joel Stillerman, president of original programming and development for AMC, previously told Vulture that the show would continue as long as the comics were going strong.
"The answer to how long the show will go on in some way is directly correlated with the health of the storytelling in the comics," he said. Stillerman later added, "We're along for that ride."
"The Walking Dead" returns to AMC Oct. 23 at 9 p.m. ET.
Calling all HuffPost superfans!
Sign up for membership to become a founding member and help shape HuffPost's next chapter
BEFORE YOU GO
PHOTO GALLERY
The Walking Dead