Are we pissing ― I mean tinkling ― our pants yet?
"The Walking Dead" is reportedly going to "tone it down" after backlash from the bloody Season 7 premiere, which revealed which survivors Negan (Jeffrey Dean Morgan) killed. In that episode, we saw two fan favorites, Glenn (Steven Yeun) and Abraham (Michael Cudlitz), die from Negan's brutal beatings. At one point, Glenn's eye popped out. It was intense stuff.
Now AMC has taken action.
During a panel session on Wednesday at the NATPE conference, "Walking Dead" executive producer Gale Anne Hurd said adjustments were made to episodes that were still in production at the time of the season premiere, according to Variety.
"We were able to look at the feedback on the level of violence," said Hurd. She continued, "We did tone it down for episodes we were still filming for later on in the season."
"This is not a show that is torture porn," Hurd added.
Though the toned-down direction may appease some, it could cause even more backlash from fans of the comics. The scenes from the premiere, specifically the scene with Glenn's eye, was straight from creator Robert Kirkman's pages:
As the first half of Season 7 went on, the show was criticized for being "boring." Was that because of the alterations?
Still, even with the supposed new approach, fans saw Negan cut Spencer's (Austin Nichols) guts out in the midseason finale.
It doesn't get more "graphically violent" than that.
As Hurd said, "The Walking Dead" is not "torture porn," so consciously making sure the show doesn't go that way is probably a good thing. For those who are concerned, just remember that AMC is teasing an "all-out war" on the way. How toned down can it actually get?
"The Walking Dead" returns Sunday, Feb. 12 on AMC.
Before You Go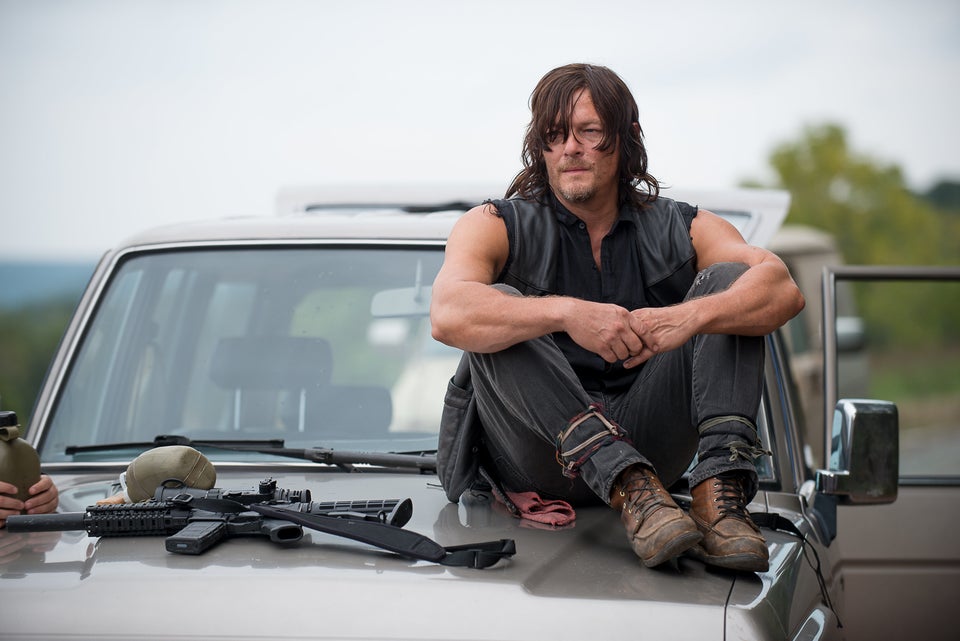 The Walking Dead
Popular in the Community