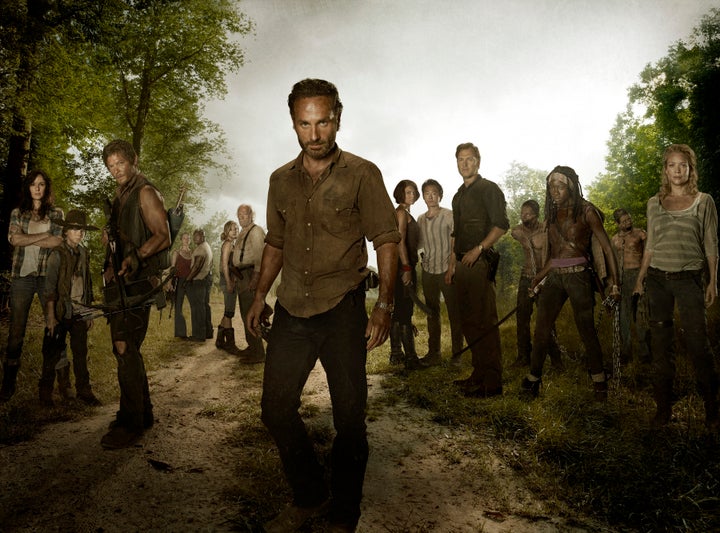 "The comics still exist and I'd urge those people to continue reading the comics where Andrea is still alive," comic scribe and series executive producer Kirkman told The Hollywood Reporter. "Just know the show is something different and we are telling different stories. It doesn't mean we're not going to see a lot of the big stories and big events from the comic book in the TV show eventually; it just means those things will be a little bit altered from time to time. Hopefully it will be exciting, new and fresh just like it was the first time you read the comic, which is really the goal."
In "The Walking Dead" Season 3 finale, "Welcome to the Tombs," Andrea (Laurie Holden) was attacked by zombie Milton (Dallas Roberts) and ended her own life. Andrea's actions during Season 3 -- staying in Woodbury when Michonne (Danai Gurira) left, letting the Governor (David Morrissey) live when she had the chance to kill him -- led to some fan backlash. However, that's not why producers killed off the character, who is still alive and at Rick's (Andrew Lincoln) side in the comic books.
"I completely understand it," Holden told The Huffington Post about fan reaction in February. "She was shacking up with the sociopathic villain of the show ... If they weren't pissed off, something would be wrong! Believe me, it is all by design and the second half of Season 3 is going to blow people's minds."
Killing the character wasn't an easy decision, Kirkman said. The idea, originally pitched by departing showrunner Glen Mazzara, was tossed around along with other outcomes for the character.
"It's something that was debated quite a bit. There was a lot of opposition in the writers' room," Kirkman told THR of killing Andrea. "I bounced back and forth between 'We really shouldn't kill her' and 'this is a good idea.' In the end it all came together and we decided to go for it. It was definitely something that divided the room to a certain extent."
Holden said she's never had more people rooting for her in her life. "The executive producers and the writing staff didn't want it to happen and were cheerleaders for me. It was a difficult decision and a hard decision but at the end of the day, it may have been the right decision," she said. "Andrea had three amazing, great seasons and her death wasn't in vain. It's a depressing and dark episode but out of that death emerged a lot of hope and transformation. It was the right ending."
Holden told TVLine she would've liked the chance to do more. "Do I wish we could've seen and explored more of the comic-book-Robert-Kirkman Andrea? Yes. Absolutely. Do I wish that I had more scenes with Michonne showing that friendship? Yes. Absolutely. But at the end of the day, I don't think I could ask for a better death. I feel like her life mattered, and she died trying, and her heart was in the right place. I feel grateful for that. You can't have it all."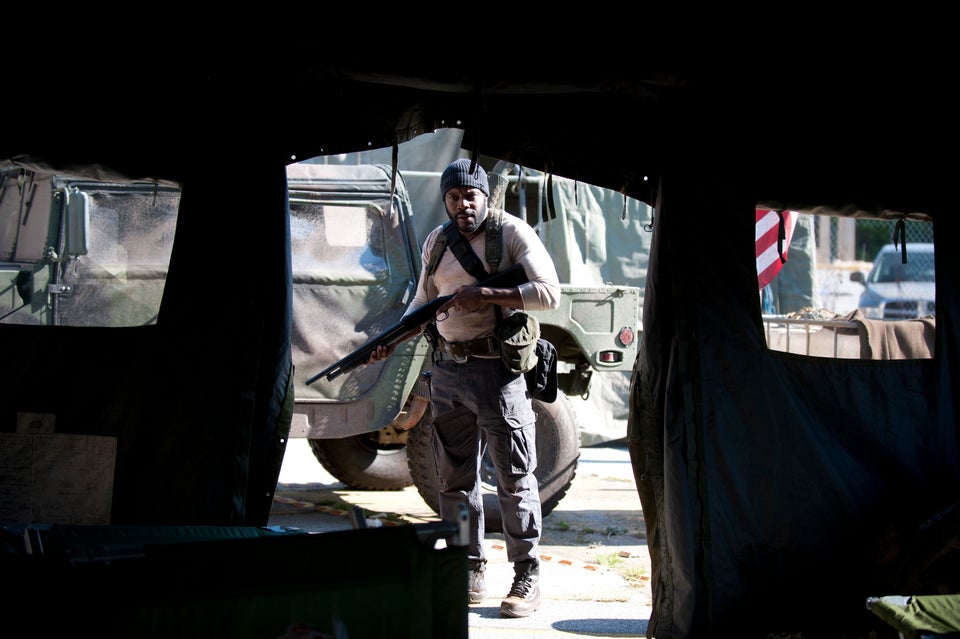 The Walking Dead
Popular in the Community