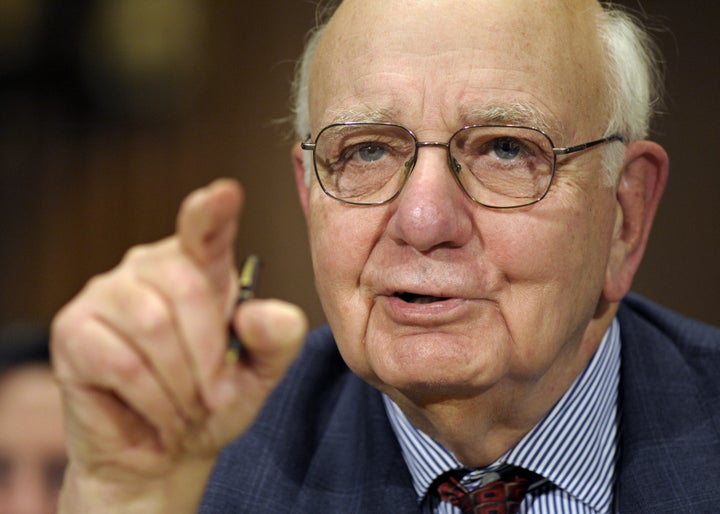 Senate Republicans are threatening to filibuster an amendment that would bar commercial banks from using taxpayer-backed money to trade for their own gain, a Democratic leadership aide said. The threat would require a 60-vote threshold for the amendment, which is patterned after the so-called Volcker Rule and cosponsored by Sens. Carl Levin (D-Mich.) and Jeff Merkley (D-Ore.).
"At every turn Senate Republicans have worked in conjunction with big bankers and Wall Street lobbyists to weaken this bill," said senior Reid aide Rodell Mollineau. "Their threatened filibuster of the Levin-Merkley amendment is just more proof that they care more about protecting Wall Street than Main Street."
Don Stewart, a spokesman for Minority Leader Mitch McConnell (R-Ky.), said that the Democratic charge was overblown. "That amendment's not even pending," he said.
If any Senator objects to moving to a vote on an amendment, that Senator can effectively require a 60-vote threshold.
A 60-vote threshold would benefit opponents of Levin-Merkley and became seriously discussed as a possibility only over the past week, as support for it surged, with some counts putting it over the 50 votes it would need for a majority, according to sources closely involved in negotiations.
Only Sen. Dick Durbin's (D-Ill.) credit-card reform amendment has so far needed 60 votes. The rest have required only a simple majority. The higher requirement is an indication of the high stakes in play for Wall Street.
Levin and Merkley, meanwhile, have been in close negotiations with Sens. Mark Warner (D-Va.), Kay Hagan (D-N.C.), Evan Bayh (D-Ind.) and freshman Republican Sen. Scott Brown of Massachusetts, sources say. A vote had been possible for Monday evening but looks increasingly less likely to happen until Tuesday or Wednesday, aides said.
One complicating factor is primary day: With elections in Arkansas and Pennsylvania, Levin-Merkley backers Blanche Lincoln and Arlen Specter would have difficulty making the vote. And those are two votes that Levin and Merkley can't afford to lose - especially if they're forced to contend with a supermajority requirement of 60.