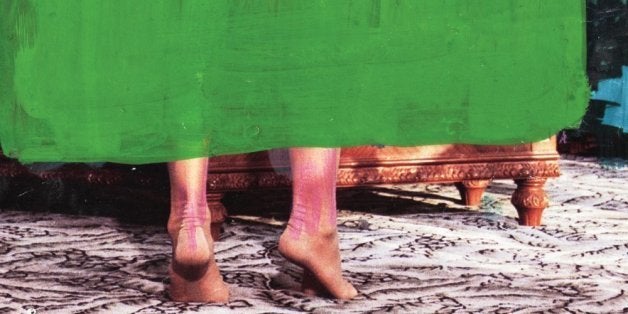 The Wallcreeper
by Nell Zink
Dorothy, a publishing project
Published October 1, 2014
What we think:
Nell Zink's debut novel begins with a car crash and a miscarriage. It's a weighty scene for a single sentence to carry, but then, Zink has a propensity for packing pages densely with meaning.
The Wallcreeper
is rich with metaphors worth mining -- in fact, the entire novel is somewhat of an extended metaphor, wherein an inconspicuous but vibrant bird serves to represent a woman who's chosen to fly under the radar rather than discover or foster personal interests.
Bird-as-feminist symbol isn't exactly a new trope. But Zink's references to cages and songs are fewer than her observations about the natural environment and the role her protagonist plays in it. Tiffany gets married young and suddenly to a man she hardly knows, and moves with him to Berne, Switzerland where she promptly begins an affair and otherwise fiddles around playing house, sans children. She's frank about her immorality, both with the reader and with her husband, Stephen, who's understanding mostly because he's the same way.
In between what the couple calls "breeding and feeding," they take weekend bird-watching trips (a hobby of Stephen's that he reveals after the marriage) and talk about their relationship via thinly veiled analogies about animal behavior ("Disgust is a prerequisite for love... I wouldn't put a bird in my mouth").
An opportunity to be a part of an environmental charity, the Global Rivers Alliance, leads Stephen to extricate himself from the whims of nature, and play a more active, humanistic role in protecting his surroundings. His interactions with Tiffany, who he considers a "wild thing," become condescending, and he goes so far as to call her ignorant. But funders sense his own lack of geological knowledge, and are skeptical of the cause. Still, Tiffany remains affected, and begins to question whether the ease of her status as careerless housewife is worthwhile.
The ensuing scenes, many set at environmental conferences, become mired in jargon and unrealistically quippy banter between activists, but not at the expense of the momentum of the novel, which builds into a satisfying conclusion reminiscent of the creed laid out by Joan Didion in "On Self Respect": "The dismal fact is that self-respect has nothing to do with the approval of others -- who are, after all, deceived easily enough." Instead, self-respect involves protecting whatever gives you peace of mind, whatever the cost. In short, it's "what was once called 'character.'"
Similarly, Tiffany evaluates whether she's been treating herself "as resources to be mined," and whether the difficult task of instead allowing herself to become soil rich for growth is worth the effort. It's a question most modern women eventually confront, and Zink explores it with a dark wit that's unique and worth reading.
What other reviewers think:
The New York Times: "This is an environmental novel, if a totally surprising one. It contains none of the earnestness we might expect from the genre -- there are very few descriptions of pristine forests or lyrical passages about nature."
Kirkus: "A brief yet masterful novel of epic breadth."
Bookslut: "In absence of plot, we look to characterization to orient us, to tell us something about people that speaks with more specificity than the riffs on cultural mores that occupy the book's sense of ostensible humor."
Who wrote it?
Nell Zink is a debut author who was born in California and currently lives in Germany.
Who will read it?
Those interested in feminist fiction, witty language and environmental activism.
Opening lines:
"I was looking at the map when Stephen swerved, hit the rock, and occasioned the miscarriage. Immediately obvious was my sticky forehead. Maybe I was unconscious for a couple of seconds, I don't know. Eventually I saw Stephen poking around the front of the car and said, 'Jesus, what was that.'"
Notable passage:
"Except for the space-needle-like TV towers, there was no place to look down at anything. You were always looking out and up until your gaze was arrested by the next moving car. Every time we ate we became mildly physically ill. Accordingly, Stephen insisted we move there."
Calling all HuffPost superfans!
Sign up for membership to become a founding member and help shape HuffPost's next chapter
BEFORE YOU GO
PHOTO GALLERY
Off-beat Science Fiction Books