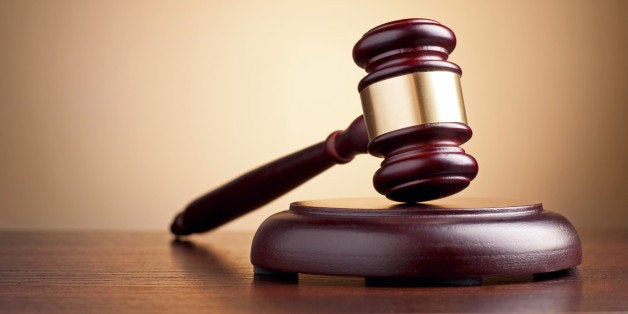 Public opinion is clear: people believe that there is too much money in politics. This discontent can be seen in the widespread condemnation of Citizens United, the 2010 Supreme Court decision that allowed corporations and unions to spend unlimited amounts of money to influence elections. A poll recently conducted by Bloomberg Politics shows a nearly 80 percent disapproval rating of Citizens United across party lines, consistent among self-described conservatives, liberals and independents alike.
Short of another Supreme Court decision reversing a line of troubling decisions, including  Citizens United, the rulings can only be undone through an amendment to the Constitution. It would not be a first. The Constitution has already been amended seven times to reverse rulings that proved to be harmful to our democracy, including rulings that denied women and African-Americans the right to vote. The leading proposal to overturn the Court's damaging campaign finance decisions -- the Democracy For All amendment -- allows the people's elected representatives to set commonsense rules for raising and spending money on elections. The amendment currently has 138 cosponsors in the House and 41 supporters in the Senate, and is backed by a wide array of good government, environmental, social and economic reform organizations.  
One new and creative way our movement is building support for the amendment is through the $64,000 Democracy For All Video Challenge, led by People For the American Way and Say No to Big Money, calling for short videos (30-90 seconds) examining the issue of big money in politics, and the need for an amendment, from various perspectives. The contest launched in August and continues until December, with $1,000 being awarded each Wednesday to a weekly winner, as well as five $5,000 category prizes and one $25,000 grand prize that will be awarded at the end of the contest.
Previous weekly winners have used original songs, personal testimony and powerful visuals to make the case for the Democracy For All amendment. This week the $1,000 prize goes to Clarke Watson for his "War on Democracy" video, which features parody PSAs about the effects of big money in the style of 1980s anti-drug advertisements. The video suggests that we must address the influence of big money in politics by making the case that politicians are rendered incapable of serving their constituents' interests when they are "under the influence" of special interest money. 
The devastating impacts of big money in politics on our economy, our health, and our environment may be no laughing matter, but pointing out the problem and highlighting the solution with a little humor can go a long way.
REAL LIFE. REAL NEWS. REAL VOICES.
Help us tell more of the stories that matter from voices that too often remain unheard.