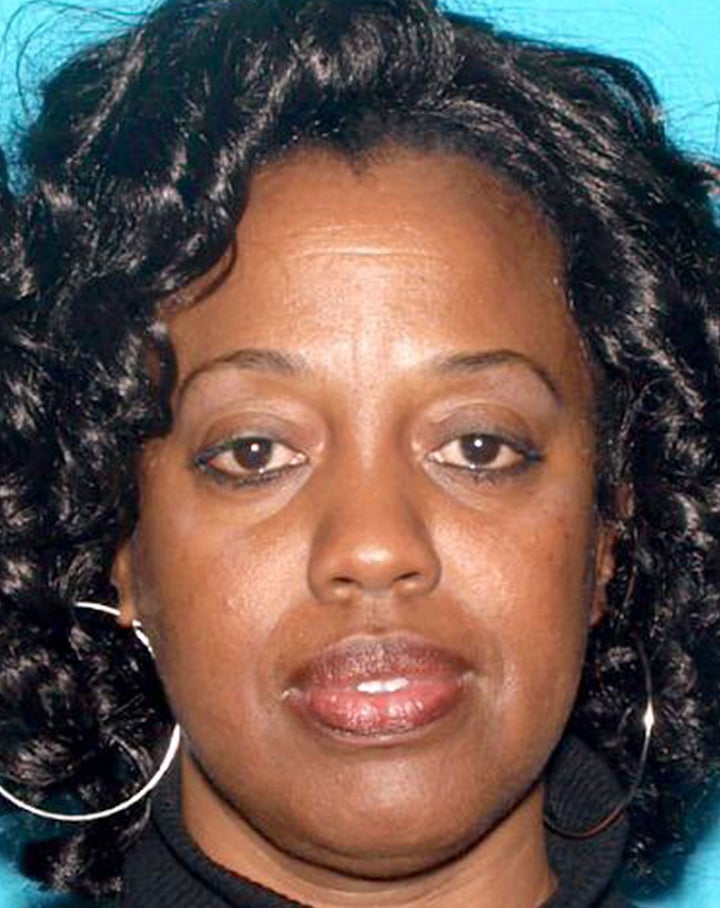 "Gentleman". "Man of God". "Deeply religious". These are some of the descriptions given to the estranged husband, stalker, batterer and murderer of San Bernardino special needs teacher Karen Smith. Smith's recent slaying by husband Cedric Anderson was yet another tragic and unacceptable reminder of how black women's experiences with intimate partner violence have deadly consequences that go unaddressed. Smith and 8 year-old student Jonathan Martinez were slain by her estranged husband in her classroom. She was widely viewed as a dedicated teacher who had a talent for connecting with autistic youth. Like many unsung black women teachers working in obscurity, Smith was on the frontlines of providing equitable opportunities for students of color.
As a former stalking and intimate partner violence victim my heart went out to Smith and her young student. Once again, the ostensibly "safe" space of the classroom had been turned into a killing field and trauma site. Smith had taken the courageous step of leaving her husband—a move that many women are unable to make. A self-proclaimed pastor, Anderson had a long history of threatening and abusing other women partners. Descriptions of him as a "pastor and a man of god" are disconcertingly similar to shopworn portrayals of seemingly gentle, morally upstanding mass murderers and serial killers. For male predators, so-called religious authority has historically provided cover for institutionalized abuse and misogynist violence toward women and girls. The imprimatur of being "faith-based" often gives black men carte blanche to abuse and exploit with impunity because of the respect that these roles command in African American communities. Virtually without fail, the abusive behavior of "faith-based" black men is attributed to the individual having "strayed" from faith or the bible; a text that condones brutal violence against women.
Each year thousands of black women are shot, stabbed, stalked, brutalized and murdered in crimes that never make it on the national radar. Black women experience intimate partner and domestic violence at a rate of 35% higher than do white women. They are also more likely than whites to be teen dating violence victims. And while intimate partner violence is a leading cause of death for black women, they are seldom viewed as proper victims and are rarely cast as total innocents. When black women defend themselves, they are more likely to be criminalized, as per the example of Marissa Alexander, who was infamously slapped with a mandatory minimum twenty year prison sentence after firing a warning shot at her abusive ex-spouse (a serial abuser who, like Anderson, had a history of violence against his former partners). Commenting on the Alexander case in the Daily Beast, Rita Smith of the National Coalition Against Domestic Violence said, "When a woman or minority is claiming they are defending themselves, they don't get the benefit of the doubt…Most battered women who kill in self-defense end up in prison. There is a well-documented bias against women [in these cases]." And the reality is that black women are three times more likely than white women to be tried, convicted and incarcerated for felony offenses.
The pervasive media demonization of black women violence victims is a key factor in this nexus of intimate partner violence and criminalization. Several years ago, a group of white high school students in New York thought it would be cool to don blackface and reenact the 2009 beating of pop star Rihanna by Chris Brown at a pep rally. Like the gleefully bloodthirsty white audiences that gathered to view 20th century lynchings, there has always been a robust market for white consumption of black female pain. Similarly, the 2013 James Brown biopic Get On Up, in which Brown was depicted brutally beating his female partner, gave the impression that charismatic black men slapping black women around was a norm that couldn't be challenged. The erasure of rapper and TV personality Dee Barnes' violent abuse at the hands of Dr. Dre became a central focus of black feminist criticism of the blockbuster film Straight Outta Compton. Recent violent incidents involving black women victims and black male athletes have increased the visibility of intimate partner violence against African American women.
Unsurprisingly, the most prominent representation of domestic violence as a national cause célèbre was the murder of Nicole Brown Simpson. After O.J. Simpson was acquitted of murdering Brown Simpson white America wanted his scalp. Nicole was the perfect victim, the beautiful tragic heroine who died too young at the hands of a savage. The trial of the century hinged on redeeming a white woman's honor and bringing her Negro killer to justice. Brown Simpson was grieved globally, transformed into a symbol of the deadliness of intimate partner violence and a martyr of a legal system run amok. This year, the legacy of the murder was further canonized by two TV productions that won boatloads of awards.
The everyday stories of black women domestic and intimate partner violence victims have yet to receive this kind of treatment. And the intersectional issues that black women face vis-à-vis, intimate partner violence and mental health provision are often marginalized. For example, women are the fastest growing population among the homeless and a majority of them have been victims of sexual and/or domestic violence. One third of the homeless population in L.A. County is female. Fifty percent of the homeless are African American. Domestic violence shelters burst at the seams and re-victimization is common. As the poorest, most underpaid women in the workforce, women of color suffer disproportionately from the dismantling of mental health care, affordable housing and violence prevention and intervention.
To be sure, there is a deep connection between the current backlash against women's human rights and mainstream society's messages about "acceptable" violence. The Christian fascist propaganda of the Trump and the white Religious Right promotes a legislative agenda based on the belief that women's bodies are vessels, hosts for fetuses who have civil rights, "pussies to be grabbed" and T&A to be sold to the highest bidder. But the complicity of communities of color that look the other way when black women are being terrorized is a lethal enabler.
For ways to help Smith's family and the North Park Elementary Community:
Popular in the Community