Do not ever let your money define you. True wealth is what money cannot buy.
As a millennial entrepreneur I am constantly on social media. I genuinely love to interact with people from all over the world, improve myself and see life from different perspectives. I personally love Twitter, you can really find the best people out there and it is through Twitter that I discovered the Wealth Whisperer: Winnie Sun. That is what she really is, someone who found through social media an interesting, innovative and friendly way to talk about the big issue: Money. She does it by telling it like it is, money is an important aspect of life but does not define you and you can learn how manage money in every occasion of your life. The Wealth Whisperer is a kind and loving person, she shows a lot of love on social media, she takes time to talk with people and encourage them, and that is what got me about her the most.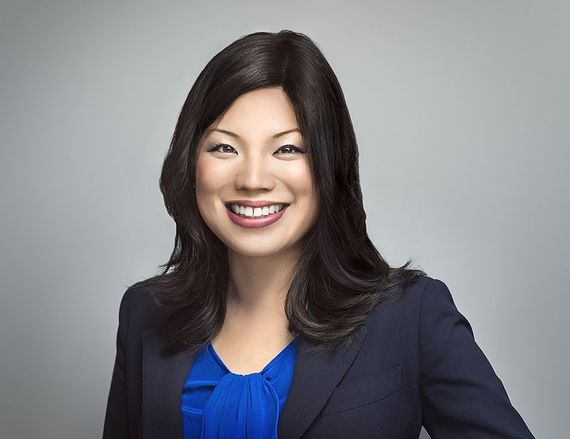 I was curious so I did a little research and I discovered her resume: "Winnie Sun is an American financial advisor, speaker and founding partner of Sun Group Wealth Partners. Sun is frequently featured as a top advisory speaker at national industry events,[5] is a regular contributor to Forbes,[6] appears on TheStreet.com,[7][8] Fox Business Network segment on Mornings with Maria,[9] CNBC's live Closing Bell and been quoted in publications including The Wall Street Journal,[10][11] CNBC, NY Times, Yahoo! Finance..." the resume goes on and on.
I cannot stress it enough, I love social media, it leads me to meet amazing human beings and dynamic professionals. Through Winnie and my outstanding publicist Robyn Stevens I discovered "Tweet chats", an hour chat where people from Twitter meet to talk about topics. Winnie Sun's tweet chats are among the best. Just go to www.tweetchat.com and type #winniesun. Every Wednesday she talks about money in relation to a common topic that everyone can identify with: Money and weddings, money and millennials, money and entrepreneurs, money and social media and so on. She deals with a variety of questions and she guests the best professionals in every chat to give the maximum engaging result. A free hour a week where you can learn from the best. Isn't that something? That's why she's the wealth whisperer and I am very proud to have her here with me.
When you were a child, did you wish for the career and for the life that you have manifested today?
When I was a child, I dreamed of being an artist or art teacher. The world called for me to create and design. Painting, crayons, and cartoon stories. It's so surprising I ended up here. After a few years of working in Hollywood as a television audience producer, I'm now one of the most followed financial advisors on social media. I didn't even know what a financial advisor was until after college. I must say, it has proven to be a wonderful career. It's one I hope my children will gravitate to one day. Thanks to my work, I have been able to help so many people with their financial dreams, and at the same time, provide a good life for my team and family. As a child, I knew very early on how important having money was. In many ways, my parents were personal finance professors because they were exceptionally good savers. But I knew growing up that I had choices on what to do in my professional career. Even at a young age, I had success - I excelled by working hard, and opportunities came and I grabbed them. Today, I could probably retire very early, but I continue as a financial advisor and an entrepreneur because I love what I do. My clients are some of the most impressive, dynamic people who've given me the opportunity to help manage their financial wealth. I believe so much in personal and corporate finance. Now, with social media, I'm reaching the next generation of investors, and that is invigorating!
**I just find it fascinating, having finally met someone who is excited to talk about finance and explains it to people in an easy and comprehensible way. I personally believe that we need to get out of talking about money as a great taboo, otherwise the only thing you will think about will be money. If only society could treat this matter as a normal part of our life it would put an end to a lot of discrimination, useless status symbols, and definitions of what we are according to how much we make. In addition, we will understand that what we do right now doesn't define us for the rest of our lives. Money comes with commitment, dedication and work, and if we have issues with that part of our life there are people like Winnie who can guide us and impart lots of tips, not only in person, but also of course via social media.
Name a wish that you had for your life or for humanity that finally came true.
Perhaps I'm thinking too small, but for me, I've always wished that I could do something for my parents. They are first generation from Taiwan. My Dad was in the medical field in Asia, and came to the United States to work as a forklift driver. My Mom with her broken English eventually founded two different schools. I always remember my Mom volunteering and giving to her community. She vented a lot, but worked tirelessly, because she wanted something better for my sister and me. So that's my dream, to provide my parents with the financial security that they always craved. Now thanks to my support, they have more financial peace of mind, a better quality of life, and it was the lessons that I initially learned in helping them with their investing that paved the way to my joining the financial industry and now to helping hundreds of families and individuals, and even more through social media.
** I personally think that the American dream is part of what Winnie says: to be able to take care of our parents better than they were able to for us. As the current generation we have to fight for it, it is such a great value and defines us as a nation. We have to re-start thinking about the beauty of giving, having our improvement and our parents' improvement in mind, but also thinking of other families and the success of the community as a value. Sometimes we forget the basic things but having success and making money is of little real worth if we cannot share it.
If you were granted one wish for humanity or for our planet, what would it be?
That we would be more forgiving and have more empathy. Be kinder to each other and to everything on this planet. We are all here so temporarily, and it takes more energy to focus on the negative than choosing the positive. If more people focused on being productive, the world would be a better place.
**I love this so much. We have so many problems on planet Earth, so please let's try to solve them by being productive, acting and reacting to violence with awareness, kindness and sticking together with good vibes. There is not much else to do; we cannot solve all the craziness out there but we can be more focused on being personally better. I bet that if all the good people out there were to start to actively perform acts of kindness every day we could do much more than just sit in front of the news, scared. There are scientifically documented episodes of mass meditation that have been demonstrated to make the crime rate in cities decrease drastically. It is a false myth that we cannot do anything, let's start to pay it forward and get other people to do it.
If you could go back in time and ask one question from anyone from history, who would you want to meet and what question would you ask?
I would want to meet Confucius. My parents have told me that we are relatives of his, and his words to this day, are still relevant and profound. I would simply want him to share his story. And from there, I'm sure, the questions would flow.
** How cool is that? We are talking about a man who lived more than 2500 years ago. Yet we can still relate even today to some of his most famous quotes. He said: "It does not matter how slowly you go as long as you do not stop." And also "The will to win, the desire to succeed, the urge to reach your full potential... these are the keys that will unlock the door to personal excellence." "When it is obvious that the goals cannot be reached, don't adjust the goals, adjust the action steps."

Please tell me what influences your unique sense of style?
I am more practical chic. I do have a coveted collection of necklaces, mostly by Giorgio Armani. I believe in buying quality staples, mostly solids, which I can wear at the office, in front of the camera, and in colors that allow me not to worry about my little kids wiping their little hands on me. Perhaps not as glamorous, I know, but I love my kids, so everything else is secondary.
**As a financial advisor Winnie passes her confidence and style on to her clients; fashion is a very important element in the business world, you have to know how to dress properly for every occasion and how to feel comfortable. If you are wearing the best dress and it doesn't make you feel comfortable and at ease, then it is not the best dress, even if it is beautiful and expensive. Quality staples are always sound advice, those pieces that no matter what, you know you can always wear and that you will feel at ease on any occasion. That is the feeling you should have when you decide you want to conquer the world!
Who is your favorite fashion designer or brand right now and why?
Easy: Burberry! I love their current designs and if I wasn't so financially mindful, would dunk myself in their clothes all day long. So stylish, modern, and the style fits my personality just perfectly.
What is your fashion mantra?
It's not what you wear; it's how you wear it! Believe in yourself, and own it.
**If you own it, you have done it!
What is your final message for our readers?
My advice to both a woman and man would be the same: get your financial planning done with a professional early and consistently, but don't let your money ever define you. Don't let it keep you up at night or cause stress. True wealth is what money cannot buy. Have enough wealth in your accounts to be able to live that reality. Thank you for giving me the opportunity to share my story. Please reach out, I'd love to connect further and start a conversation. Cheers!
**Thank you so much my dear wealth whisperer! If you guys want to get in contact with Winnie please reach out to her via Twitter, follow her tweet chats, look for her on Forbes and on Sun Group Wealth partners. As Winnie says, don't ever let your money define you, true wealth is what money cannot buy.
As always, make your dreams come true.
From Philadelphia, The Celebrity Wishmaker Simonetta Lein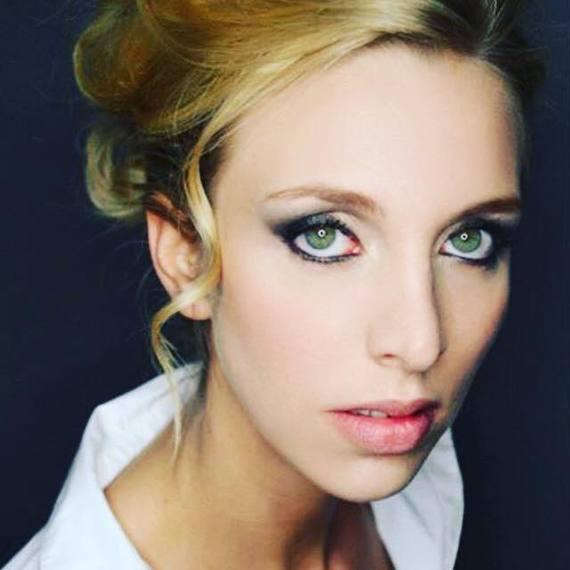 Credits: William Russell-Edu, Collaborator. Carlo Battillocchi, Photographer.
Calling all HuffPost superfans!
Sign up for membership to become a founding member and help shape HuffPost's next chapter