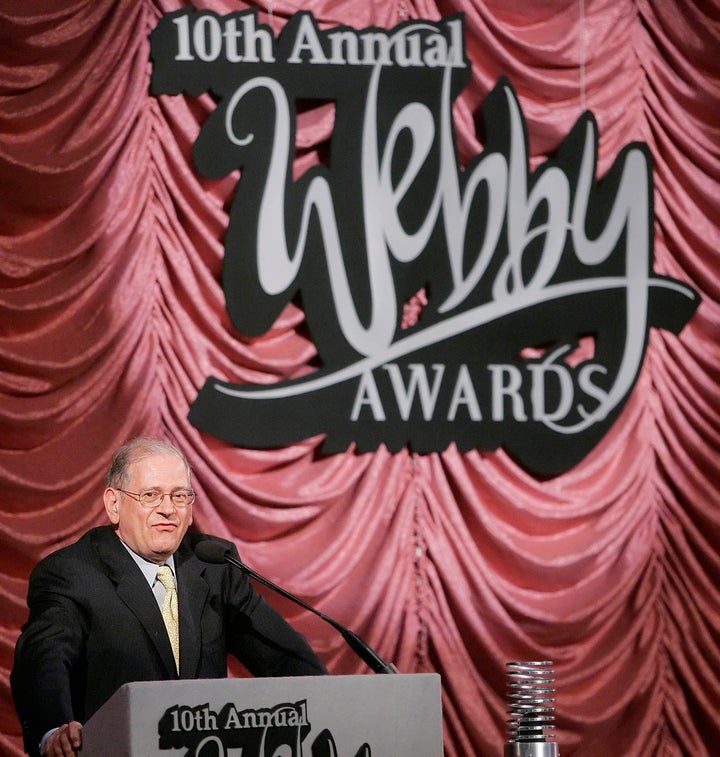 I woke up this morning to a bunch of emails about this Wired.com article about The Webbys. Since Wired didn't call me or anyone on Team Webby to hear our perspective before publishing, I wanted to share our view of why we think our entry and judging process, and more importantly the credibility of the Webby Award, is second to none.
In the first couple of years of the Webbys, a site could only be nominated if one of five Academy members in any given category suggested it. This method produced fine results the first few years, when the Web was extremely small, concentrated in just a few cities and serving a few million people, a and not yet the billions it does today.
However, we quickly realized the traditional Oscar, Grammy, Tony model of depending on a small, insider group to propose and pick the nominees would not represent an industry that would soon serve the entire globe, every second of every day. People were creating too much great work in too many cities, countries and Web nooks and crannies; no expert group, no matter how knowledgeable, could ever know about every great piece of work on the Internet.
In response, we launched the first Webby Call for Entries in 1999. Unlike virtually every other major award show, we had no pre-set criteria to enter save prohibiting pornography and hate material. Fill out an entry form, pay a small submission fee and anyone could be named the best of the Web. At the time, we thought this approach was pretty radical and very democratic. Even in an age when we carry the Internet in our pockets every day, I believe this democratic submission process is at the core of why The Webbys is as relevant today as it was then. (By contrast, to be considered for an Oscar your film must be shown in certain movie theatres in Los Angeles and, of course, the Tonys only recognize shows that take place in certain theatres in midtown Manhattan).
From the first year, the entries starting pouring in and they never stopped. We've received nearly ten times the amount of entries this year as we did in 2002 and today we receive entries from 60 countries around the world.
Yes, entry fees have increased, but only slightly. Since 2002 -- a decade ago -- fees have increased from $150 for most regular categories, to $295 for those today, just below double (actually only $245 if you enter early-bird). To keep it democratic and foster individual Web greatness, we offer a discounted rate for certain categories like Personal Website, NetArt, Cultural Blog and others that honor work made primarily by individuals and small teams. For those the fee has barely budged, moving from $95 in 2002 to $150 today.
We love the Web and we take great pride in honoring its best work each year. Entries fees have increased because we realized over the years they were the most dependable way to support and sustain a credible multi-tiered judging process, and enable us to host annual shows regardless of sponsorships or a soft economy. And then of course, the facts of life -- the world gets more expensive every year. A gallon of gas today is nearly three times what it was in 2002.
If you know any of the team here at The Webbys, you know that we do this work because we
are the world's foremost Internet groupies. We love Internet culture, and we've found a way to
make an honest living doing something we are proud of and love to do. We have, since the very
first Webby Awards, always been a private company and make no excuses for that; it's been
a core strength of our organization. We have been agile and nimble to change as the Internet evolves, and that has kept the Webby Award relevant all these years. When new parts of the Internet emerge -- like a sudden surge in great interactive advertising and a burgeoning online
film and video industry in 2007 or mobile/apps a few years ago, we are quick to respond with new categories to honor all the new places the Internet takes us. It's why, I believe, 16 years later, we have managed to keep up with the incredible growth of the Internet.
Honoring the best of the Web is by definition a very ambitious mission statement. There will always be disagreement over nominees in any given year, just as with all awards shows. But after thirteen years of working on the Webby Awards judging process, of tinkering, tweaking and refining, of long calls with our partner and vote tabulation consultant PricewaterhouseCoopers, I believe our current process is the surest, most transparent and fairest way there is to honor the best of the Web.
NB: Though we wish Wired had called for our perspective before publishing their piece, we are still very proud to call them Nominees for 16th Annual Webby Awards. We were Wired fans long before we played regular whiffle ball with staffers in South Park in 1999 and will be long after these bits are archived.