Planning your wedding? Chances are you have an inspiration page somewhere filled with ideas for flowers, venues, décor, and favors – the works! But, what about lighting?
Event lighting is one of the most influential aspects of a wedding, but also one of the most overlooked. Although you may be preoccupied with what flowers you want for the centerpieces and where the chalkboards are going to be placed, keep in mind the effect that lighting has on any room's atmosphere. You could have the best details ever but they won't be quite as dazzling in sterile overhead lighting. There's a reason restaurants opt for romantic candlelight!
With that, let's take a look at some of the top wedding lighting trends in the industry.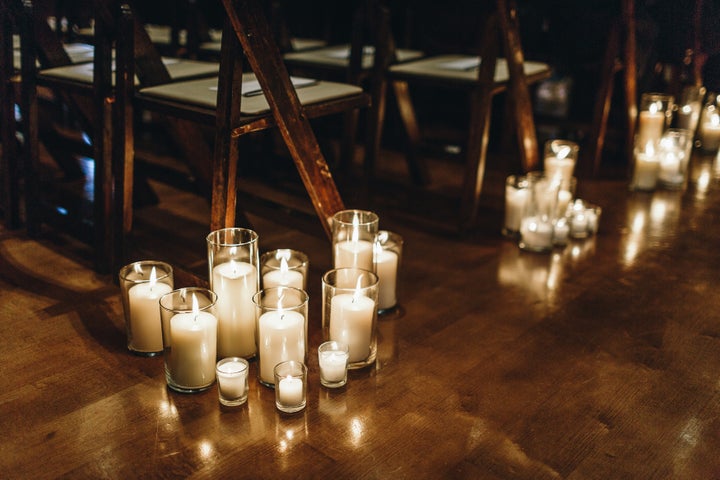 Simplicity is the ultimate sophistication
Does it get any simpler than candles? Certainly not – but it also doesn't get any more intimate. Candlelight brings a soft, warm light to any event space, providing the perfect ambience for a wedding.
"Clusters of pillar candles are perfect for creating a defined space," shares Audrey Isaac of 100Candles.com. "Not only does it add a nice glow, but it also brings some dynamism to the aisle, dance floor or any other space you choose to emphasize. Tapers and votives are wonderful options for creative tablescapes – mixing and matching candleholders are perfect for a personalized touch!"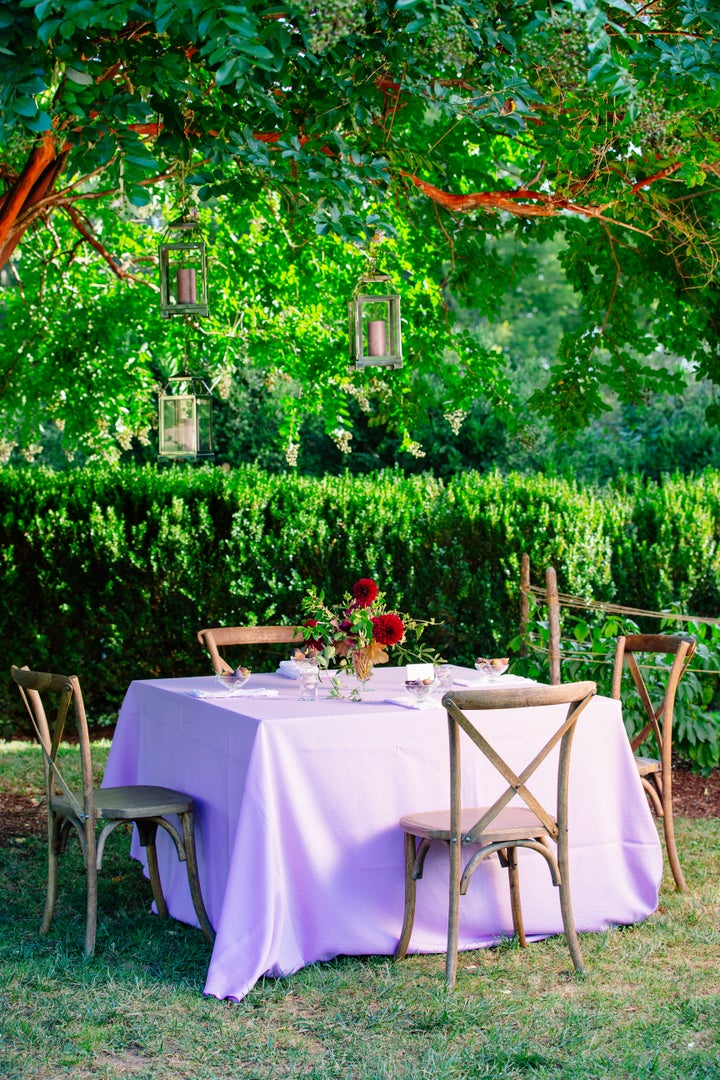 Lighting hung from above is all the rage, with chandeliers, lanterns, and Edison bulbs reigning supreme in the wedding world. It brings a level of dynamism to the space and certainly adds to the 'wow' factor when guests walk into the reception.
"Hanging lighting can be used to dress up venues that are a blank slate, doubling as a lighting fixture and a décor piece," explains Kevin Dennis of Fantasy Sound Event Services. "Weddings tend to be elegant affairs, so a luxurious chandelier can really add the finishing touch to the space."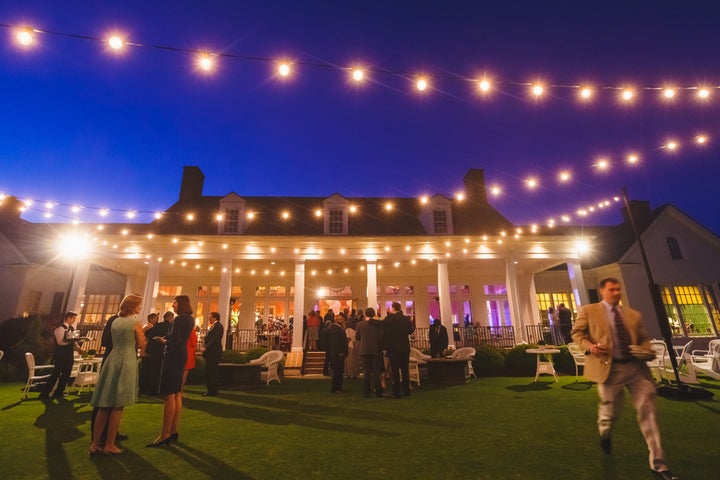 Bistro lights are a romantic addition to a wedding, fitting for something that gets its name from the City of Love. Their cousins, Christmas lights, are also a popular favorite – these string lights are perhaps the most versatile options as they can be wound around trees, strewn across tables, coiled in vases, and pretty much anything else your mind envisions!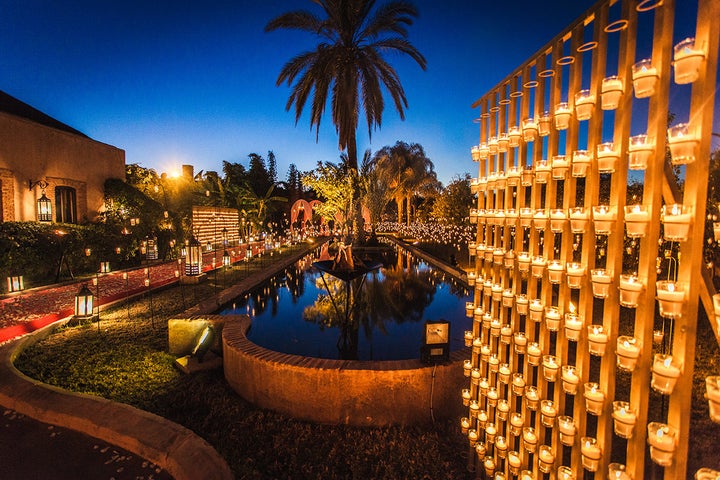 There are so many ways to maximize the lighting for the wedding, so it's time to think outside of the box! For example, using sheer drapery can soften the light of LED lights if you're going for a dreamier look, whereas pairing mirrors with lights can have a dazzling effect.
"Lately, we've transitioned away from what I like to call 'bling bling lighting,' which was reminiscent of disco clubs, to more natural lighting vibes through candles and flames," details Fabrice Orlando of Cocoon Events Group. "We use fire pits, candles and lanterns at various heights for a very dynamic feel. In fact, our minimum number of candles typically averages 5,000 candles. You just can't substitute the magic of flames at an event – and our guests agree. In fact, we've noticed that attendees tend to take the most pictures in front of fire installations when compared to the other elements of the event."
The lesson to learn is to never discount the lighting of your wedding. Sure, your flowers will be gorgeous and everyone will love your centerpieces, but remember that the lighting you choose should make all of your details dazzle!
Amanda Zack is a proud millennial and wedding PR specialist with OFD Consulting, based in Richmond, VA. She also serves as a Public Relations adjunct professor at her alma mater, Virginia Commonwealth University. Inspired by the power of words, she is an avid storyteller with a love for animals, weddings, and anything else that elicits a smile.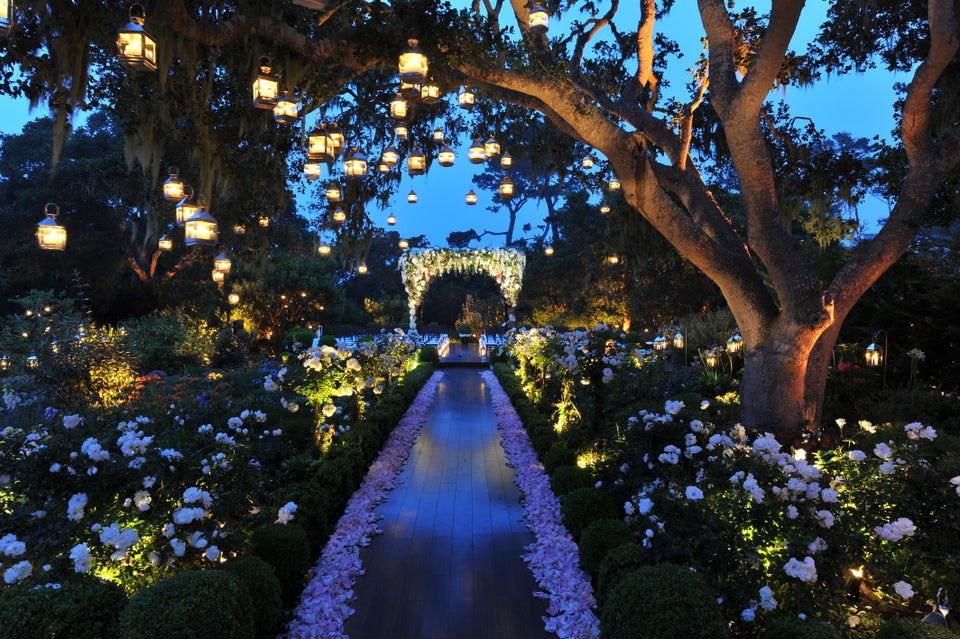 Weddings With Magical Lighting