This week we saw some crazy art endeavors, whether they involved 24 hours converted into a single photo or drawings that look exactly like photographs. We also wished a very happy birthday to our favorite bard, William Shakespeare. We'll give you the best of the best below: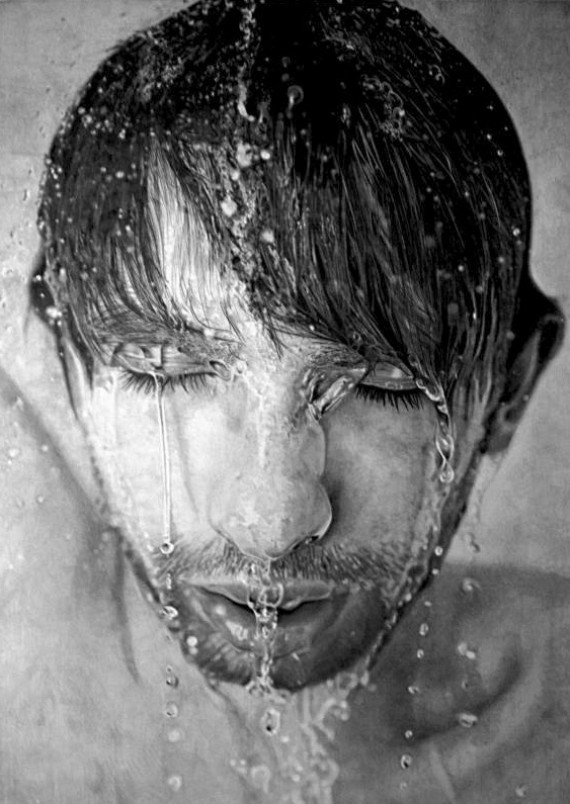 We understand if you don't believe us, since we can hardly believe it ourselves. But the hyperrealistic images below are in fact drawings made by Scotland-based artist Paul Cadden.
Cadden's incredible skill captures an intense vision even beyond the capabilities of photography. Whether drawing water droplets, billowing cigarette smoke or creating dusty forehead wrinkles, the artist carefully lingers over every detail. Through this act, his textures, subjects and scenes come to life, evoking an artistic intensity that arguably transcends that of an image captured in an instant by a camera. Cadden, who states on his website his goal to "intensify the normal," creates a world where every detail is seen, realized and appreciated. We wish real life were a little more like this, don't you?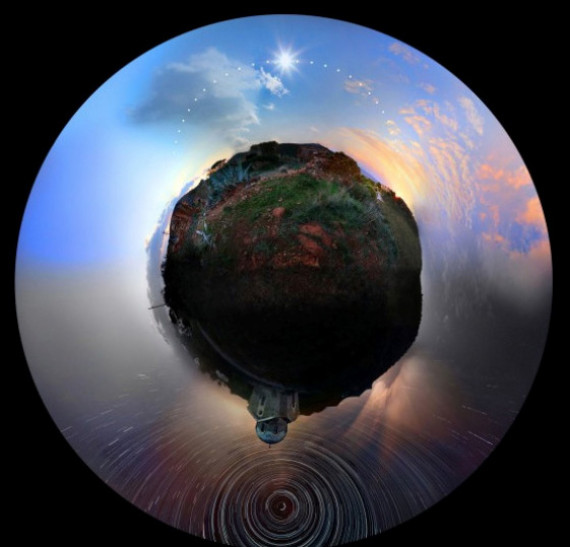 Photography is often used to capture a moment in time. But daring Greek photographer Chris Kotsiopoloulos aimed to discover if photography could capture an entire day.
The task was not easy. Kotsiopolous had to stay in the same place for 30 hours straight, and keep constant watch on the camera, even at night. The temperature dropped down to about 26 degrees, leading the fearless photographer to use a hair dryer to keep the lens dry. After the shoot, Kotsiopolous edited his hundreds of images together into one seamless whole.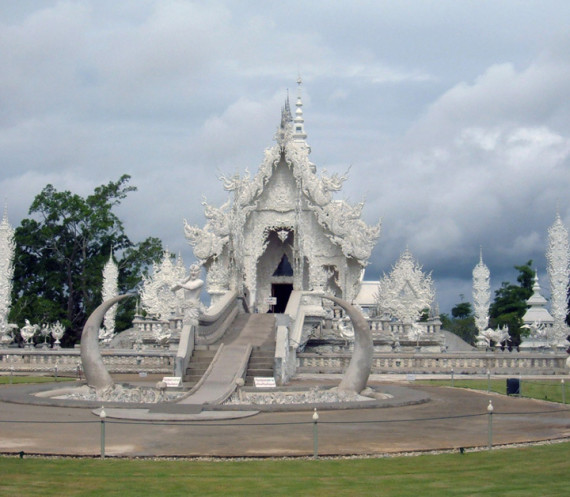 Near the city of Chiang Rai, in northern Thailand, shines Wat Rong Khun, a Buddhist temple poised to become one of the most stunningly beautiful in the world.
Wat Rong Khun is rich with symbolism derived from Buddhist and Hindu traditions, as well as some more unorthodox sources. Inside, Wat Rong Khun contains the expected statues of the Buddha, but the Buddhist artist has also included images of Superman, Batman, and Neo from The Matrix who he believes further the Buddha's message. Kositpipat refers to the temple as an offering to Lord Buddha and believes the project will give him immortal life.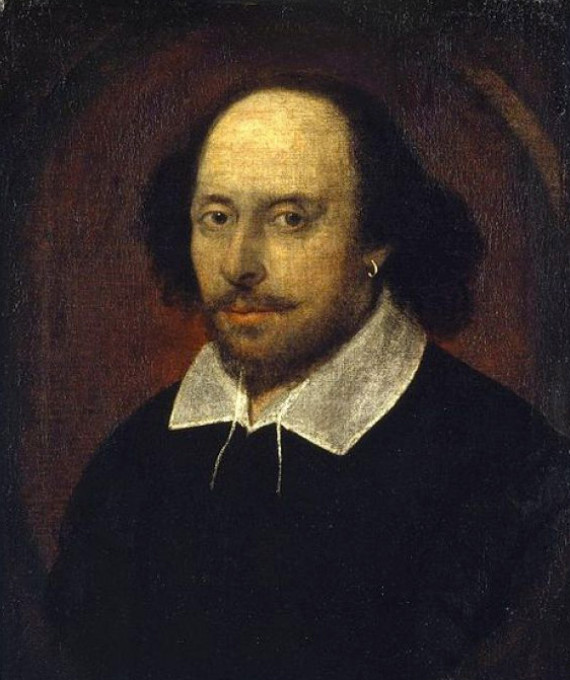 Monday was reportedly the birthday of the greatest dramatist of all time, William Shakespeare. Whether you love him for his tear-jerking tragedies, romantic sonnets or surprisingly dirty insults, we can think of no one else who has had more of an impact on the arts than this fine gentleman.
Click here to see a slideshow of beautiful works inspired by his characters and plays. See if you can match each image to the lines or scenes from its source play.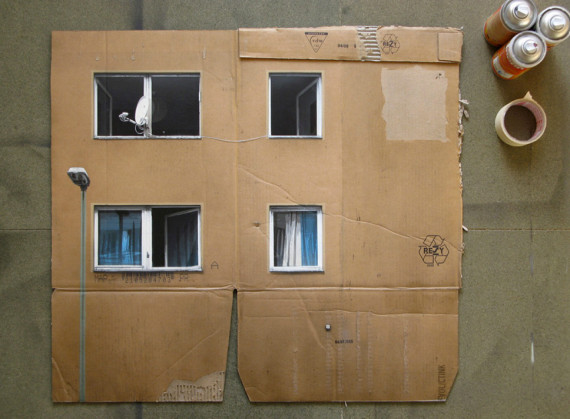 Most often artwork made with a cardboard box is referred to as a diorama and is made by a third grader, but sometimes the humble material can yield incredible results. A street artist named EVOL creates miniature urban worlds on cardboard boxes, electrical boxes, planters and other tiny geometric surfaces.
On found canvases as small as 60 cm, the Berlin-based artist uses stencils and spray paint to make unbelievably lifelike cities on any surface, whether a cardboard box or a hole in an abandoned warehouse. Not since Hitchcock's 'Rear Window' have we felt so intimate with a group of strange neighbors.
Well, that was our week. Weekend well and come visit us soon!
Support HuffPost
The Stakes Have Never Been Higher
Related
Popular in the Community