We hope you had a wonderful Thanksgiving and are shaking yourself out of that food coma for the week to come. But before you get out of bed, check out what you missed in the art world this week, from artistic hand turkeys to stunning World War II photos.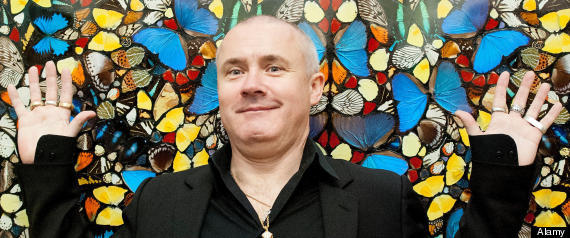 This fall has been a rough month for animals in the art world. First, we found out that British bad boy Damien Hirst killed 9,000 butterflies for a questionable installation at the Tate Modern. Then we came across Belgian artist Jan Fabre's cat-throwing performance video, in which he, well, throws cats up a flight of stairs. This disappointing pair of artsy acts against animals got us thinking... Have artists always been this insensitive to animals' rights?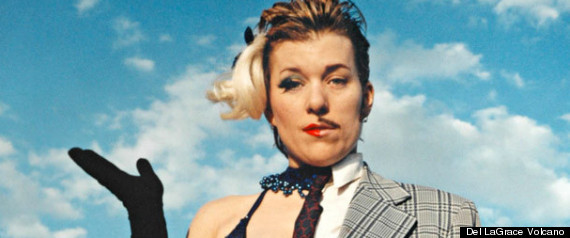 Tuesday was Transgender Day of Remembrance, honoring those who died as a result of anti-transgender violence. Since its inception in 1998, the Day of Remembrance has grown from a personal memorial project to an international day of action.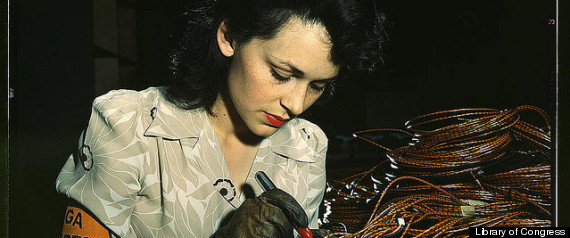 Most photographs from the 1930s and 1940s depict a monochromatic world seemingly removed from contemporary society. The black-and-white images sometimes appear as though they belong in a comic strip, not the photo albums of American history.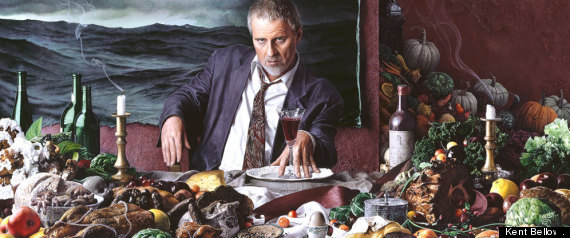 Thanksgiving is in full force here in the United States, so we imagine that many of our readers are currently in the process of devouring an enormous, multi-course meal surrounded by friends and family of equally rapacious appetites. Or maybe you have already gorged yourself on a cornucopia of turkey and various side dishes and have now slipped into a food-induced coma. Either way, you are celebrating America's favorite feast-worthy holiday right.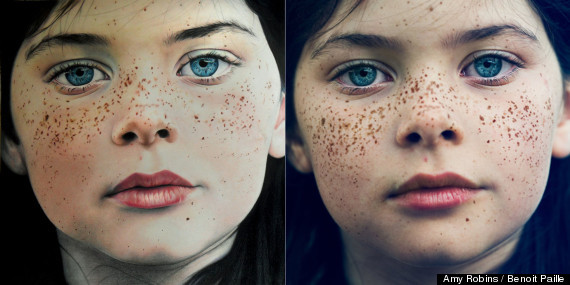 Which is the copy and which is the original? UK-based artist Amy Robins makes it hard to tell. Here's Robins sketch entitled "Gaya," which is based on a photograph by Benoit Paille. According to Colossal, the 22-year-old portraitist relied on nothing more to render her version than "colored pencils, cartridge paper, and quite a bit of talent."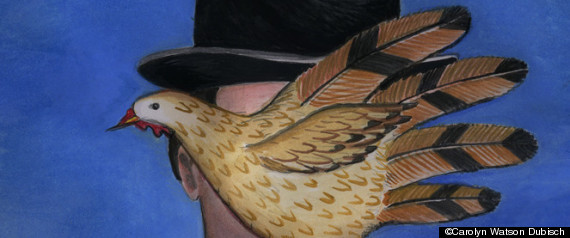 Of the many submissions we received, 15 have stood out as the wackiest, weirdest and most creative homages to the seasonal bird. From hand turkey's inspired by Magritte to Kristen Stewart, check out the slideshow below to see just how quirky your festive artwork can get if you let your mind run wild.
PHOTO GALLERY
Most Creative Hand Turkeys
We hope you had a happy Thanksgiving full of stuffing and loved ones. Check back tomorrow for more arts news!
Calling all HuffPost superfans!
Sign up for membership to become a founding member and help shape HuffPost's next chapter