For the week of 20 August 2017
Ansuz is the half-month stave through 29 August. Berkana is the intuitive stave, and Sowilo indicates Nature's message to us. Read right to left is Ansuz, Berkana, then Sowilo.
Receive the ad-free, full weekly runecast by subscribing through Patreon. There, find more detail on how the current runes impact human life force over the next week, and how to best manage the curves and twists therein. With a paid subscription, also receive TWR on Sunday instead of Monday, for as little as $1 a week, or for more engagement with me, such as regular Soul Readings, Sabbat Runecasts, and personal runecasts, choose one of the higher subscription levels.
The half-month rune is set by the runic calendar, and governs for a tad over two weeks (a fortnight). The intuitive stave (meaning, I draw it blind) indicates the life force most available to us, which brings the focus of the half-month rune into sharper focus for the present week. It suggests how we can handle these energies. The planetary stave (also a blind draw) indicates the state and needs of the planet, and where noted, of Nature, well beyond the earthly sphere. If you're curious about how I do the cast every week, catch a couple of Instagram videos I do explaining the intention behind The Weekly Rune, and what makes it different from other ways of casting.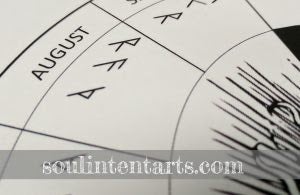 It's usually about now that I invoke the holy formula of manifestation in the first aett. We talked last week about Ansuz's truth-speaking influence, its power to help us focus what we really mean, so that when we say it to the world we know it's spot-on. As we verge into the second week with Ansuz, it's time to look a tad ahead, and see where all of this naming things is going.
Soothsaying + Storytelling = MeaningAnsuz + Raidho = Kenaz
Ansuz starts a creative process that really ignites with Kenaz, which is still a month away. Now is now, so while we can count on that action to come, we must be involved with the internal processes that lead up, in order to actually make good use of it.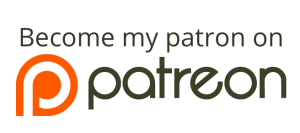 In other words, there's no rush to put names to things. Take a reprieve and observe. Do the diligence to get the ley of life--inside and out--then respond. Engage the spirits connected to this part of the work, and let that interaction set the pace of going forward.
Sowilo, as the voice of the planet, reminds us that we are part of divinity. It isn't happening around or to us, but through us. We're born with this capability, though we make the choice whether to use it.
This is the science of animism. It follows continuous observation, assessment, and action. In order to have that kind of clarity and insight, it has to be cultivated over time, the practice must be tended with care.
That's our homework for this week.
Related
Popular in the Community