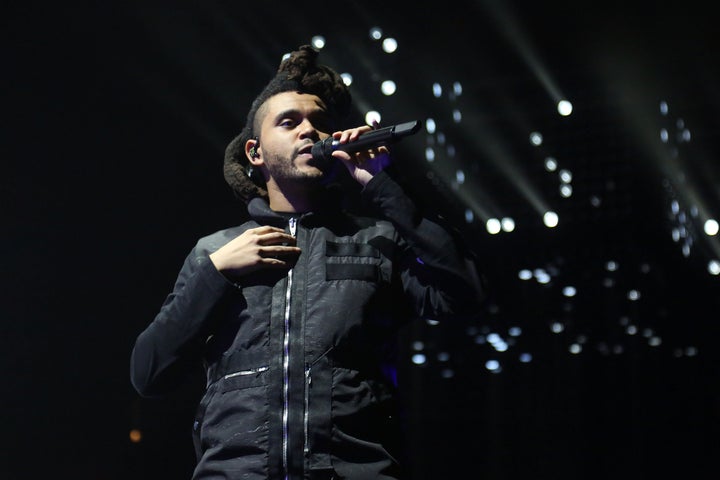 The Weeknd performed at Barclays Center on a Thursday, which seemed appropriate as "Thursday" is the title of the artist's 2011 mixtape. The concert, which also featured rapper Travi$ Scott and Banks, was packed to the brim with a good-looking crowd.
It was both interesting and thrilling to watch The Weeknd (real name Abel Tesfaye) grow into such a huge artist, instead of just being the kid whose mixtapes you played over and over in college. At the show, part of "The Madness" tour, he told fans that it was just a year ago -- also in Brooklyn -- that he played his first arena. Considering Rihanna just added him as an opening act to her Anti world tour, he's certainly going to play a lot more arenas in the future.
So catch him while you can, but make sure to keep these "dos" and "don'ts" in mind when you see him:
Do: Dress up.
If you go see The Weeknd, you're competing with a stylish crowd. Everyone attending was music-video-ready, so be sure to throw on your sexiest jumpsuit or all-black everything.
Don't: Miss the opening acts.
Yes, you're probably there to see the headliner. But Travi$ Scott did an amazing job warming up the crowd, even jumping into the audience when people weren't hype enough. Banks (who trades off shows with another opening act, Halsey) was like the electric Lana Del Rey you didn't know you needed. Get to the show early, because it starts on time.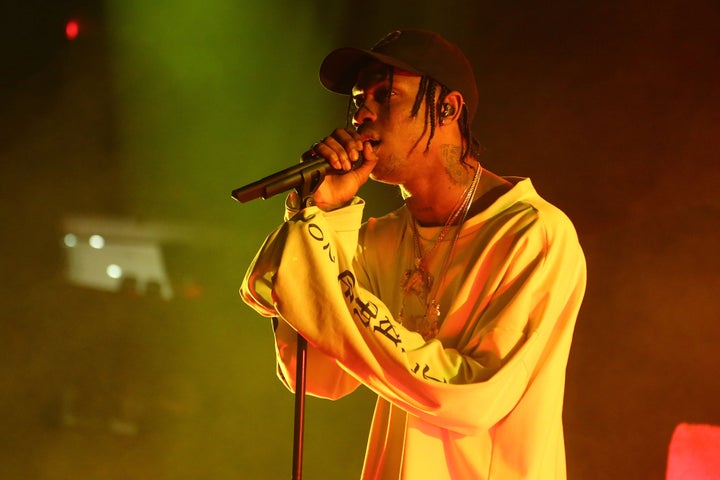 Don't: Snapchat/upload every photo.
For one thing, it'll zap all of your battery instantly. Standing in a concert with 20,000 other people means you'll get no service or the slowest service. Also, taking time to view the concert through something other than your phone screen is, you know, fun.
Do: Learn all of the lyrics to The Weeknd's older songs.
If you don't know them, you need to. The Weeknd has been around for years, even though he just started playing really huge arenas and winning AMAs. He's also the rare kind of artist that will make sure to play all of your favorite songs, even ones off the mixtape you never thought you'd hear.
Don't: Bring a tablet.
Sure, everyone is there to Instagram a picture (or seven) so they can show their friends how much fun they're having. But using a tablet to take photos? Leave it at home. Though it's a hilarious thing to see, it's hard to block out a tablet when it's right in front of you.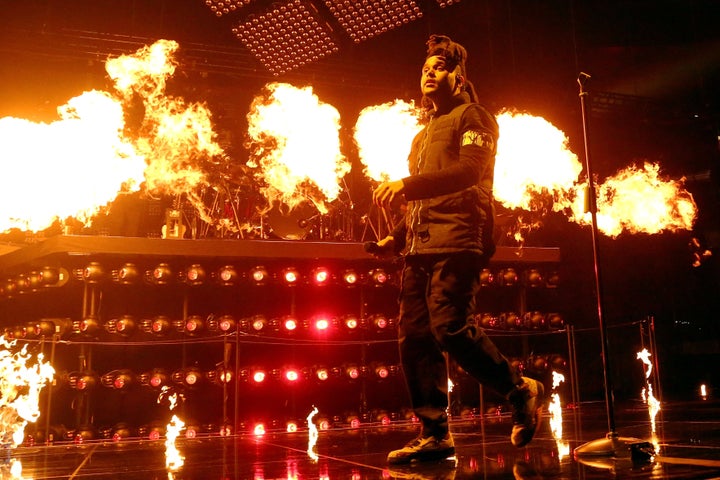 Don't: be afraid to BYOV.
BYOV = Bring Your Own Vape, of course. So many people were vaping, it didn't seem like the fog machines were needed. Pax Labs invited us to the show, which seems like a fairly on-brand partnership for The Weeknd, who told the crowd someone in his band was "high AF right now."
Do: Look for celebrity guests.
Apparently Rihanna was at the concert (she's *maybe* dating Travi$ Scott) and people didn't realize they were breathing the same air as the star. Always look to the VIP section so you have one more person to name-drop during water cooler discussion at work the next day.
Do: Stay for the end.
A lot of people cleared out of the concert at soon as The Weeknd KILLED his performance of "The Hills" (one word: pyrotechnics). But, just like waiting for all of the movie credits to finish rolling, it's worth waiting for The Weeknd's encore.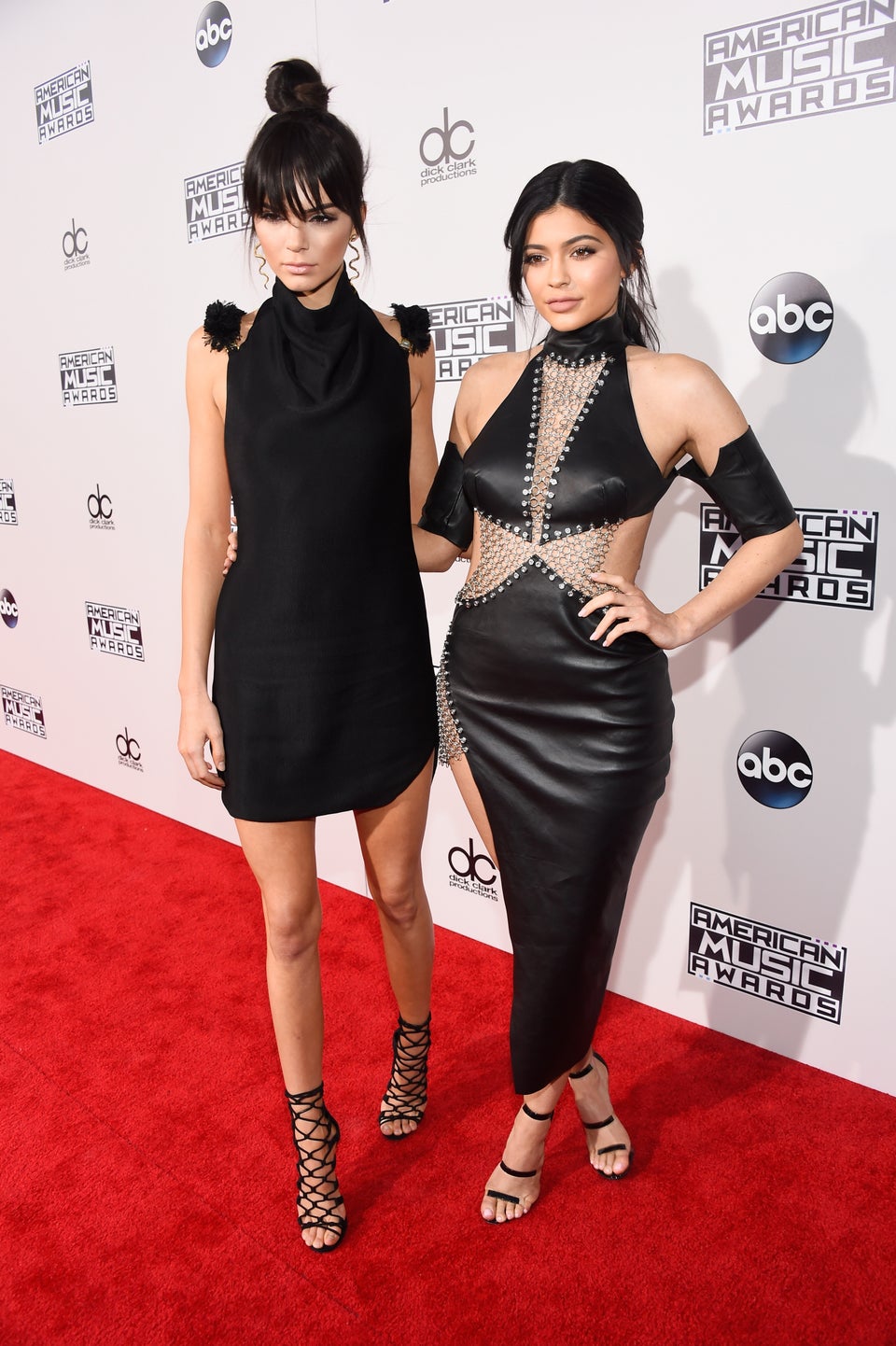 AMAs Red Carpet 2015
Popular in the Community