Why settle for one waterfall when you can be surrounded by an abundance of them?
Located near the center of Hawaii's lush island of Kauai, "The Weeping Wall" is made up of multiple waterfalls that cascade down the different grooves of Mount Waialeale -- one of the wettest places on Earth.
The mountain alone, covered in shades of emerald green and reaching 5,066 feet into the sky, is awe-inspiring. Add the stark white lines of the waterfalls and the misty clouds that drape over the cliffs and you have a perfectly dreamy oasis.
Bolder (read: more experienced) travelers can opt for a strenuous three-mile hike that leads to an area known as the Blue Hole, a deep canyon found at the base of the Weeping Wall on the mountain's east side. Hikers can take a dip in icy ponds surrounded by the waterfalls thousands of feet high on their way to the Blue Hole.
To get to the Blue Hole trail, hikers will first need to embark on a muddy ride of a few miles in a 4-wheel drive vehicle, past the end of Kuamoo Road in Wailua, before reaching the actual trailhead.
But all that effort is totally worth it.
Cool off below with the misty perfection of Mount Waialeale and its waterfalls: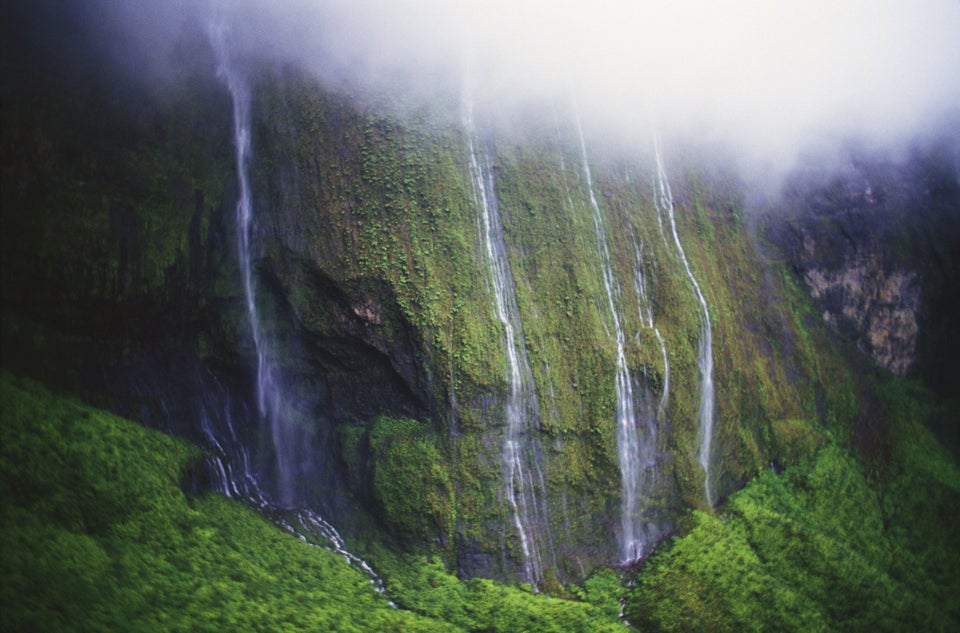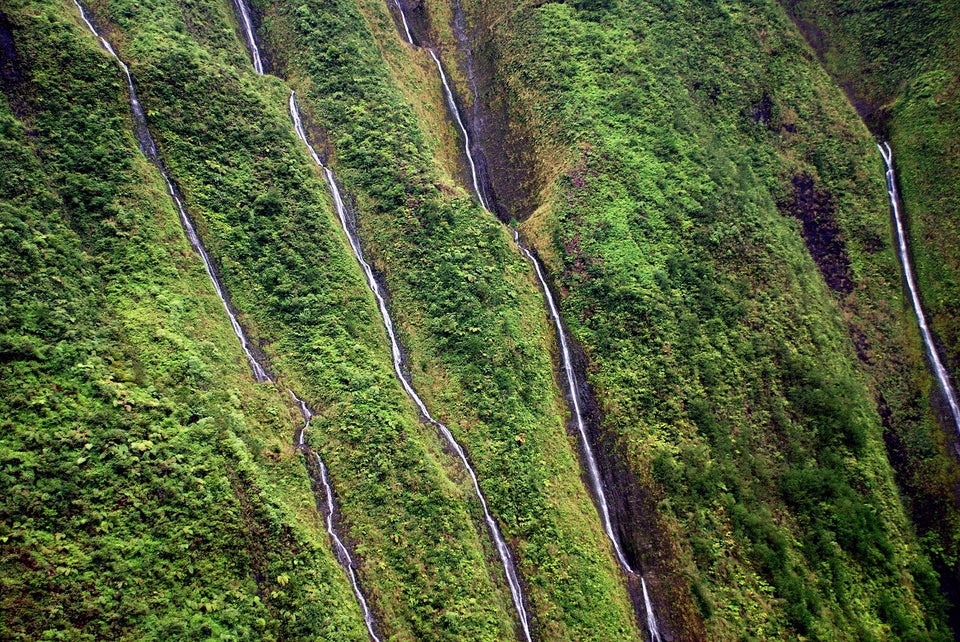 Robin O'Connell/Getty Images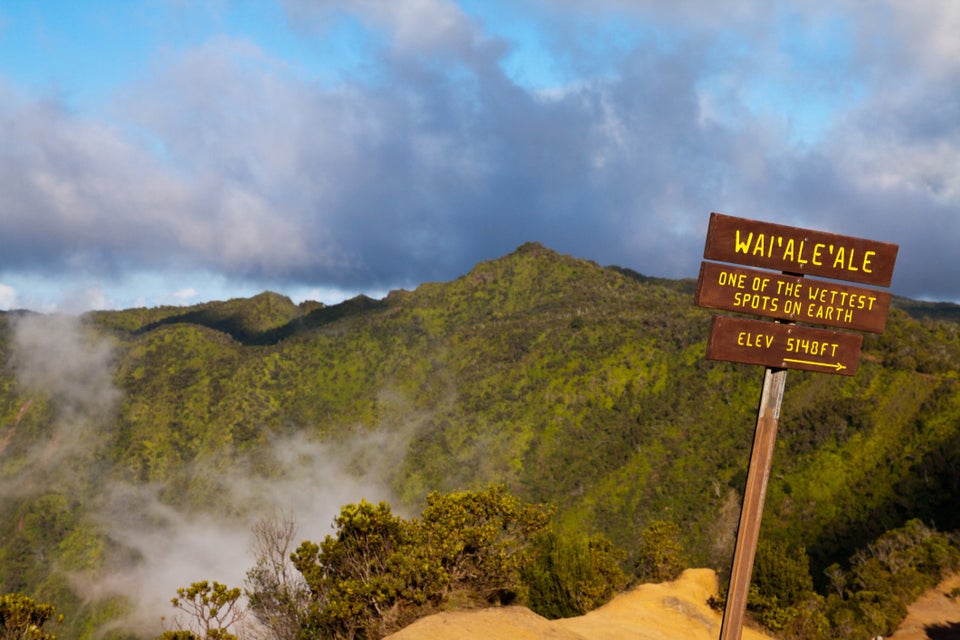 Amit Basu Photography/Getty Images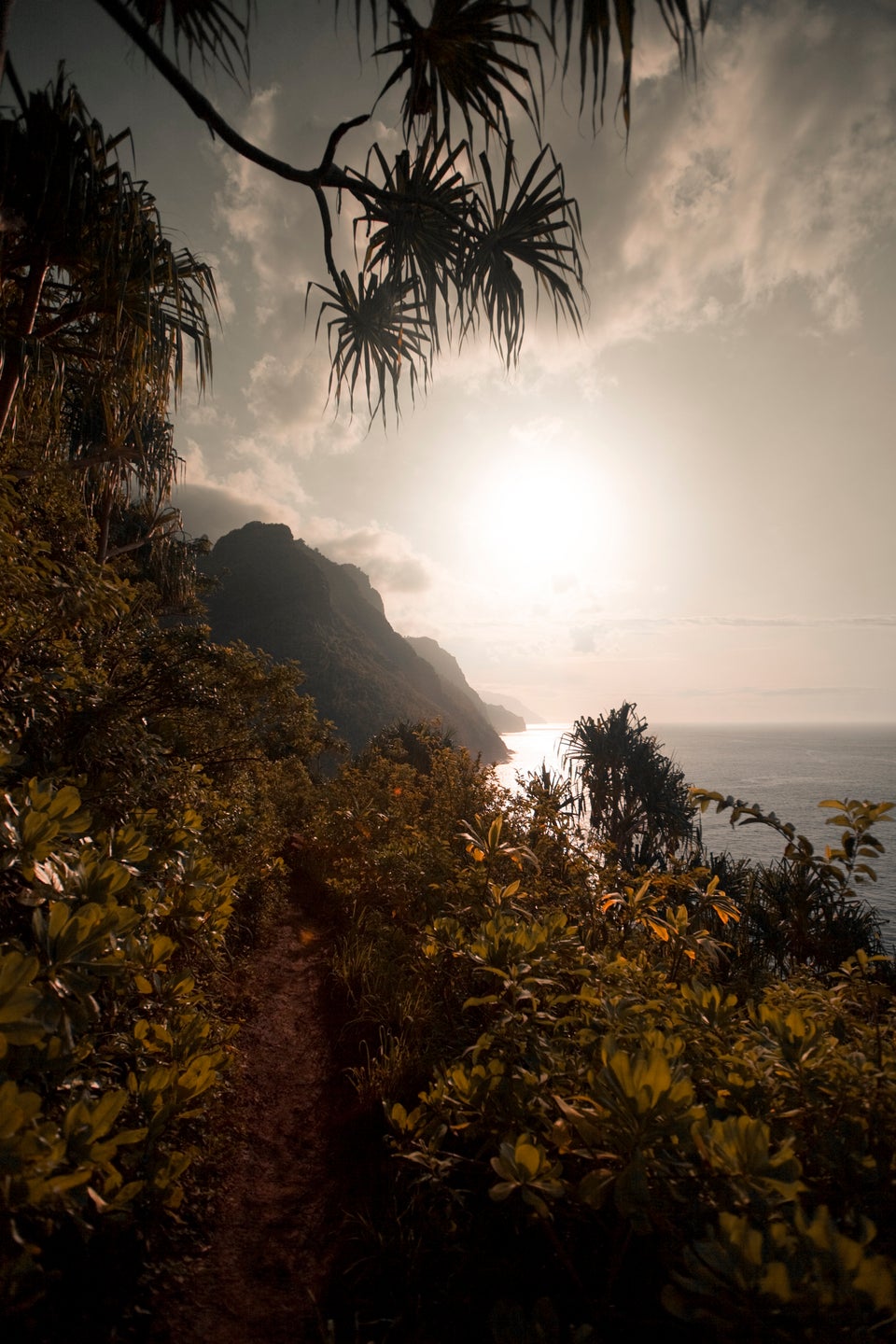 Hawaii In Photos
Related