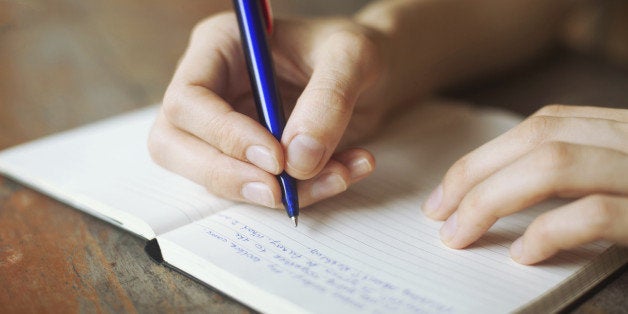 First, I would like to say, that what my son did was wrong. He said something in anger to one of his classmates. There was no plan to inflict violence. There was no weapon brought to school. There was playground drama, it extended into the lunch room. Words were said, he reacted inappropriately. He is in fourth grade.
There are consequences. He is being suspended from school. Two days. Maybe more.
Because his mother is a writer, she has assigned an essay, in which he will have to explore what his anger felt like, and what he can do the next time he feels angry to react more constructively. We've discussed the situation repeatedly to examine if there was a moment when he could have dampened the heat he was feeling. Was there an adult nearby who could have helped him.
Usually, I leave the school to deal with issues that occur in school. We discuss any issues as they arise and troubleshoot any choices in behavior he should have chosen. However, his days of suspension have aversely affected his single mother's ability to go to work. So he knows that these days off from school will not be spent in front of a screen. Instead he will stack wood, clean his room, walk the dog, rake the yard, and help me prepare the garden for spring. He will have to write a letter of apology to the offended student; in which he will have to express his understanding of the gravity of what he said, how the offended student may have felt when he said what he said.
That is enough. He is in fourth grade. Some might say more than enough.
When I was in fourth grade there was a boy in my neighborhood. He was not very likable. He was mean to his younger brother. He had to dominate the play and when he did not get his own way he would resort to temper tantrums. One day he showed up in our yard with a toy gun. He was loud, and pointing the gun in everyone's face. He was yelling, "You're dead. I killed you!" When he did that to me I grabbed the end of his toy gun and broke the end off. He ran home and never came back to play with us again. Ten-year-old justice seems more fair.
When words are said in anger, they are not said in a vacuum, plucked from the air to inflict hurt on another. Kids are kids. We expect them to have command of their emotions beyond their years, while they go through hormonal changes, fractured homes or excessive overscheduling. We test them, take play away as punishment, and inflict a school system on them that feels compelled to act in this hyper-divisive atmosphere that assumes any ten year old must be a terrorist.
If I sound annoyed it is because I am. I understand what my son did was wrong. I have to ask myself this question, should he lose two days of his education for a lapse of judgement? Could there have been another consequence for his behavior that would have been more appropriate? This is my fear, that this good, kind kid ,who was teased to the point he spoke without discretion, be judged by his peers and school as something other than what he is? Does the punishment fit the crime?
I really don't know. I have to put myself in the shoes of the mother of the offended child. With so much media threatening a dangerous world to our children, I have to ask if it is overreaction or reasonable caution. This is what I do know, ten-year-olds do not understand the weight that adults give to words. Together we will spend time figuring out how the school is taking this teachable moment and educating him.