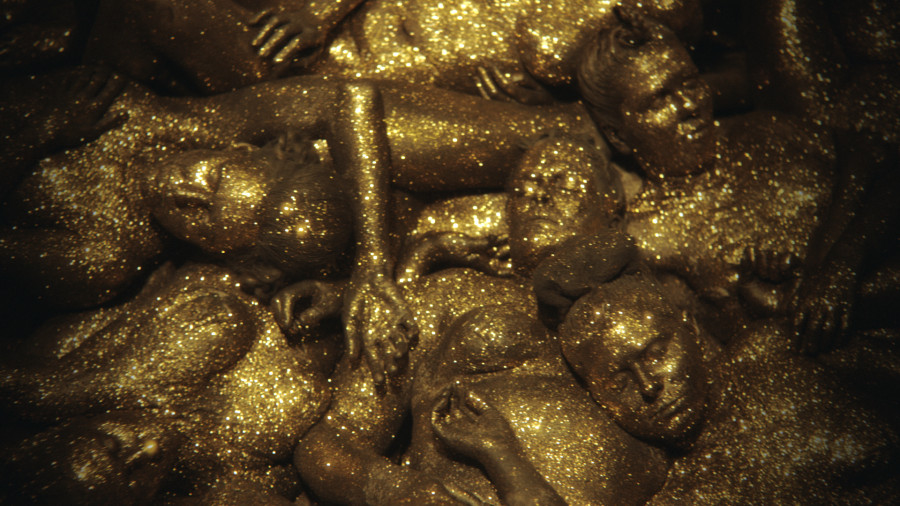 Raise your hand if you've seen a bunch of women dancing together in a music video. (Everyone raises hand.) Now, raise your hand if you've ever witnessed a swarm of lady strangers from different locations and backgrounds, of all different ages and body types, join together for one epic day of avant-garde costumes, weird improvised dancing and a whole lot of femme positivity. (Anybody?)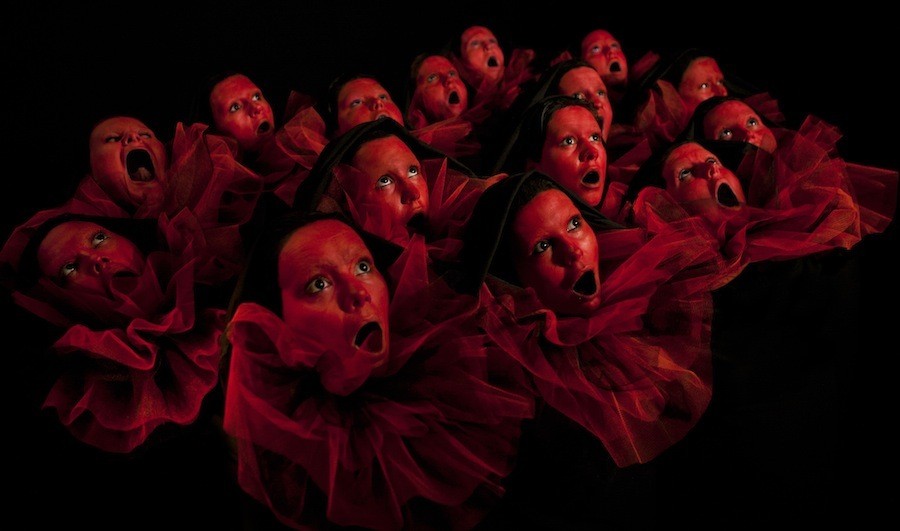 Allow us to introduce you to "The Weird Girls Project," an ongoing experiment celebrating feminism, creativity and, obviously, being super weird. The brainchild of artist Kitty Von-Sometime, the project subverts the music video format, transforming the badass ladies who take part from backup dancers to alien super-vixens, at least for the day.
Von-Sometime was inspired to launch the project after moving from the UK to Iceland, finding herself in an all-female social circle for the first time. "When I started hanging out with more women I became much more aware of the 'does-my-bum-look-big-in-this?' scenario. I noticed many women... when we were out in public, they seemed much more self-conscious about how they looked. The more I got to know them, the more I realized many of them had suffered with severe body issues, or had had extreme confidence problems."
The aforementioned issues are nothing new, and are often wildly exacerbated by mainstream music videos and its restrictive visions of female beauty. But, for Von-Sometime, the music video format offered a space of possibility.
"I was raised in a very non-artistic family," she explained. "The way I got exposure to visual references was basically '80s videos and the beginning of MTV. Now it's become such a massive machine, but when it first came about, people were really trying to translate music into the visual realm. And that was really interesting to me."
"The Weird Girls Project" got its start almost by accident, when Von-Sometime turned the tail end of a casual party into a sort of video experiment. "Everyone [at the party] seemed in a really good mood about themselves after," she explained simply. Over time, the ventures became more organized, as well as far more popular. What started out as an activity among friends, morphed into a happening for women from all over the world, lined up to participate in Von-Sometime's unconventional feminist performances.
"There's quite a long wait list now," Von-Sometimes said.
Those who do get the chance to participate in a work sign up for a set date with absolutely no idea what's in store for them. Von-Sometime carefully concocts a concept, costumes, makeup and set -- in secret. For example, in Episode 15, titled "Beauty is only skin deep," the women converged in an old fishmeal factory, where they donned white body paint, monstrous contact lenses and lots of fake blood to transform into a tribe of "self-mutilating female creatures." The narrative, riffing on the widespread obsession with plastic surgery, featured the tribe capturing a young girl and attempting to recruit her into their ruinous lifestyle.
Once the women arrive on set, they're challenged to adjust to the carefully fabricated environment that awaits them. "Basically, I am a total control freak," Von-Sometime explained. "I spend a very long time planning. I try and provide a very structured environment, and within it, I try to encourage women to move in their own way and do what they're comfortable with... One woman described it as having a chance to express herself, but without having to take full responsibility. I put her in this set-up and then she's free to improvise."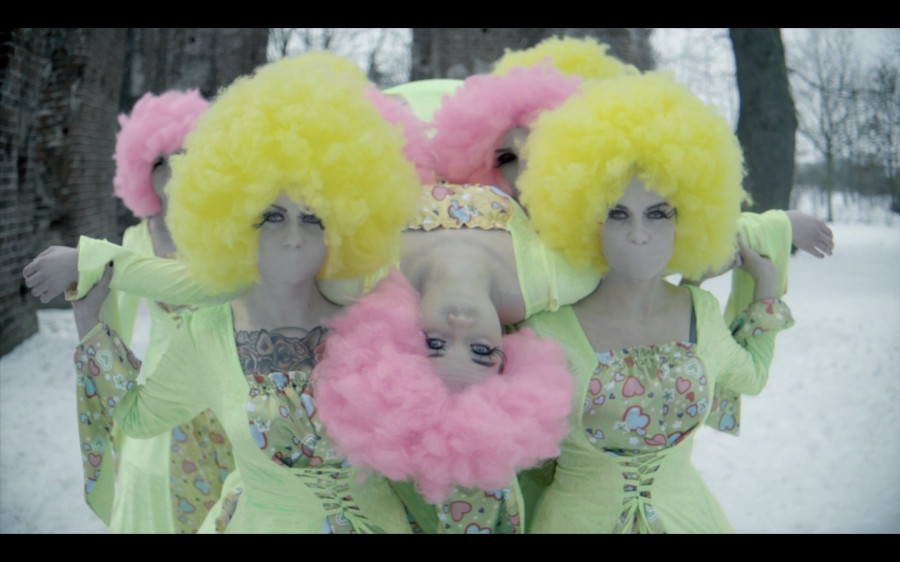 "The Weird Girls Project" videos include a Renaissance disco rave at a ruined monastery, an apocalyptic meltdown at an abandoned fake Disneyland theme park in China, and a witchy ritual to awaken a dark spirit. Part Cindy Sherman, part Kenny Scharf, part Spencer Tunick, it's the best feminist costume-party-turned-avant-garde-masterpiece you never knew you needed.
And Von-Sometime's newest video is her most body-centric yet. "It's about the women literally loving themselves," she explained. "In this one we covered them from top to toe in gold to represent their self worth. It was very interesting to hear the women's commentary on how they felt. Everyone felt glorious, even though I think it was physically uncomfortable to have glitter literally everywhere."
The day-long happening provided participants with a wholly unconventional and empowering experience, intended to combat conventions far after the last speck of glitter washed off. "The overwhelming push behind this project is to highlight how women are very different and yet the same. We're showing that everybody is as equally striking or stunning or beautiful or magical."
See Episode 16 of "The Weird Girls Project," titled "Embrace Yourself" and head to the website to learn more.
Calling all HuffPost superfans!
Sign up for membership to become a founding member and help shape HuffPost's next chapter
BEFORE YOU GO
PHOTO GALLERY
Cindy Sherman at Walker Art Center