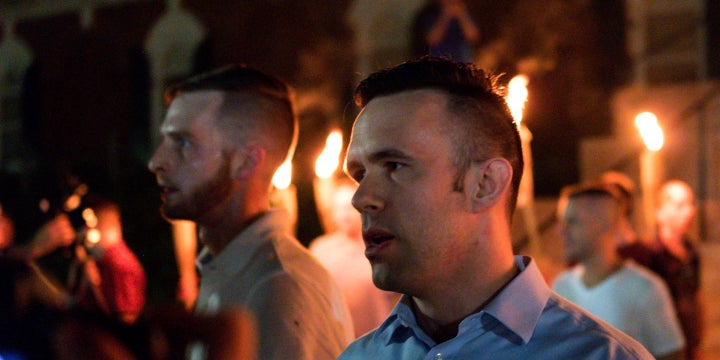 Co-authored by Rory Fleming
In late July, 1,301 law school graduates took the Pennsylvania Bar Examination to get a license to practice law in the State of Pennsylvania. Of those, almost 1,000 passed and are one step closer to call themselves esquires. Each one of these lawyers has a different dream. Some took the bar exam to join the corporate world, while others to become public defenders or prosecutors. One man, Evan McLaren, took the bar exam to become the "legal warrior" of the White Nationalist movement, and the Pennsylvania Board of Law Examiners should reject his admission.
According to Board's Admission Rules, admission to the bar is dependent on an "absence of prior conduct by the applicant which in the opinion of the Board indicates character and general qualifications (other than scholastic) incompatible with the standards expected to be observed by members of the bar of this Commonwealth." State bars usually reject applicants due to a criminal record, untreated mental illness and substance abuse, lack of candor, or financial irresponsibility. Almost 40 states have reciprocity with Pennsylvania, which allows other states to admit lawyers from Pennsylvania after a period of time.
If the Pennsylvania Bar accepts McLaren, it sends the message that a man like Mr. Patel is somehow "worse" than him because of immigration status alone.
If that was not enough to cause alarm, McLaren spends his days as Richard Spencer's right-hand-man. He is the executive director of Spencer's white nationalist "think-tank." This is the same Richard Spencer who led 200 people in chanting "hail Trump, hail our people, hail victory" while performing a Nazi salute, was described by the Southern Poverty Law Center as a "kind of professional racist in khakis," and co-organized a white supremacists' torch march on Charlottesville. Heather Hayer was killed in that march after a white supremacist hit her with his car, but McLaren expressed denial, insisting that Heyer was not even in the collision.
If the bar rejects McLaren, he would not be the first white nationalist to be denied the ability to practice law. In 1998, Matthew Hale, who told the Illinois Board of Law Examiners that he wanted "to be an advocate for white people in the courtroom," was denied admission to the Illinois Bar. Illinois' Board of Law Examiners explained that while Hale was "free, as the First Amendment allows, to incite as much racial hatred as he desires and to attempt to carry out his life's mission of depriving those he dislikes of their legal rights," he could not also do so "as an officer of the court." Hale lost his appeal, but the bar examiners exercised sound judgment in denying Hale, considering that was sentenced to 40 years in federal prison in 2004 for trying to order the assassination of a federal judge.
Even if you won't take it from us, another man might convince you. Cumberland County District Attorney David Freed, a conservative district attorney recently nominated by President Trump to be the U.S. Attorney for the Middle District of Pennsylvania, recently expressed his own discomfort when confronted with his former intern's identity as a white nationalist. Freed responded that McLaren "had no discretionary role in the office," and that he would look more closely at the "social media backgrounds of interns."
The Pennsylvania Board of Law Examiners would do justice by declining to admit Evan McLaren to the bar. Let him march with his tiki-torch carrying kin to exercise his First Amendment rights, but don't let him stain the state's assembly of lawyers in good standing. The practice of law remains today a privilege, not a right.
Popular in the Community