If you've ever had a Monte Cristo sandwich, you will devour this bread. Serve it with warm raspberry jam for dipping.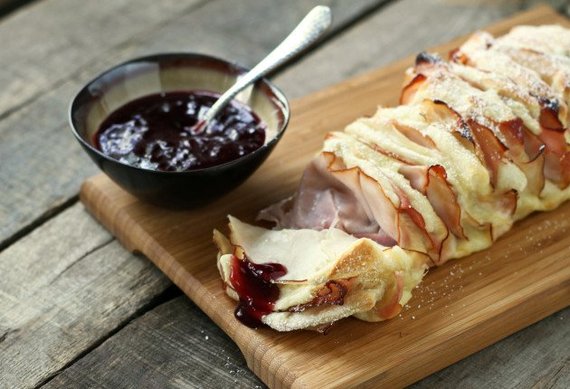 Growing up in North Carolina, there was only one diner. That's right. One. Herby's. I loved that joint. It had a purple life-sized half of a VW Beetle affixed right to the front of the building! Talk about character. It was the only restaurant open 24 hours and they only served breakfast.
Now I live in New Jersey and one thing that there's an abundance of in my fine state are diners. If you aren't familiar, let me just tell you there are a ton! And one thing about diners is that their menus vary only slightly from place to place.
Most times you can sit down and open your vast, glossy menu to reveal most of the same items regardless of which diner you're eating in. I guess there's something to be said for knowing what to expect from an eatery.
I don't often eat at diners beyond our once monthly Sunday breakfast with my co-workers. I work as a paramedic and in my line of work, you don't often get to sit down to eat, let alone eat all together. Sunday mornings seems to be the one day per week where our mornings don't start off with a bang and we can enjoy a meal together, at an actual table instead of stuffing our faces as we run out the door for our next call.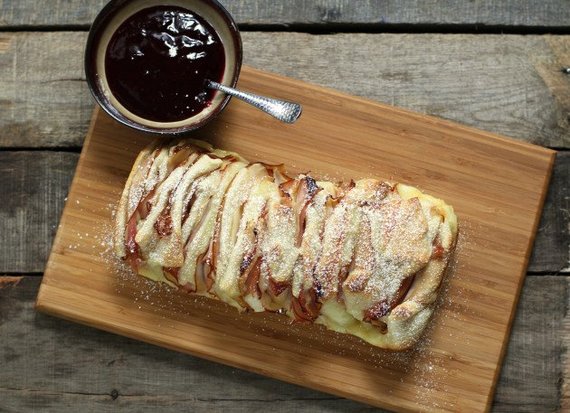 On those rare occasions when I find myself in a diner on a Sunday, I look through all those memorable diner items and my eyes almost always settle on a Monte Cristo Sandwich.
It's a sandwich unlike any other. Ham, turkey, and Swiss cheese sandwiched in white bread, fried, and then dusted with powdered sugar. It's like French toast hiding a ham, turkey and Swiss sandwich. Perfect for breakfast or lunch! I love dipping mine in raspberry jam for the perfect finishing touch.
Fresh from the oven and still warm, I found myself unable to exercise any reasonable amount of self-control as I pulled layer upon warm cheesy layer from the loaf and dipped it into raspberry jam. It was just like eating a Monte Cristo sandwich in a tempting, pull-apart, melty, cheesy, oh so irresistible loaf of bread.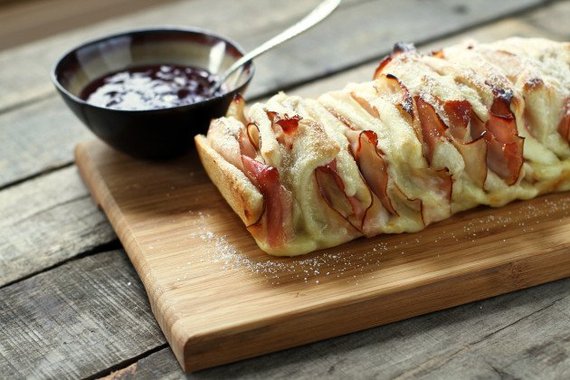 This Monte Cristo Bread recipe is one I know you'll love. And just think of all the other fun combinations you could try! Pizza bread is next on my list.
If you're looking for more cheesy, bread goodness, you've got to check out Kate's Cheesy Beer Bread Recipe too. Or maybe Allison's rustic bread recipe is more your speed. Either way, hooray for carbs!
About Kate Donahue
Kate babbles about all things food on her own blog,
, and about feeding her girls the best way. Here on Food Fanatic, she wows us with her commitment to homemade, fresh
, week after week.