The American public, we are told, is dissatisfied with the direction of the country. Hundreds of polls taken over the last several years show a consensus. America is going to hell in a hand basket. Here are four pictures (and 222 words) for you to ponder on our collective misery.
Picture 1: Americans Are Discontented And This Isn't News. Americans have been upset with the direction of the country throughout the entire polling trend compiled by our friends here at Pollster. Since the last year of the Bush Administration ('08) less than 1 percent of polls found more Americans satisfied than dissatisfied.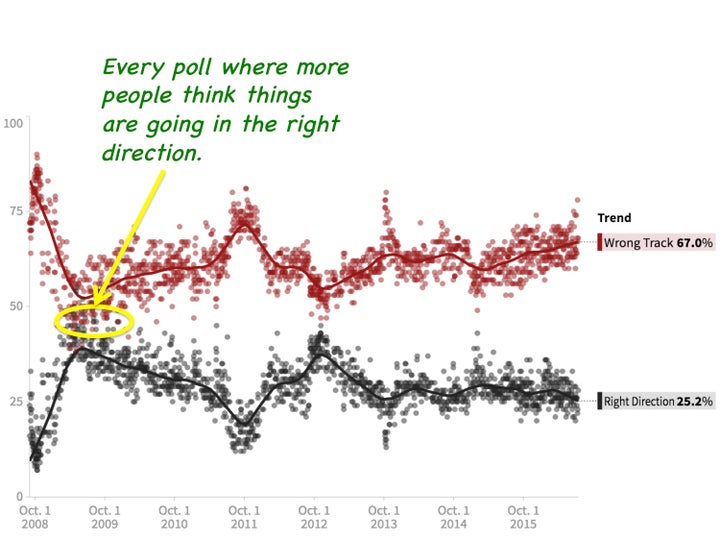 Picture 2: And Americans Are Always Discontented. According to long-trend data from Gallup, Americans have been more satisfied than dissatisfied in just 8 of the last 36 years!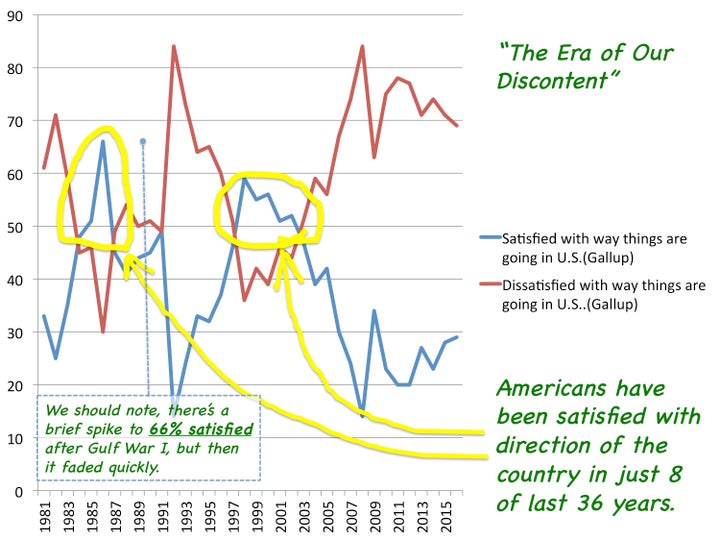 Picture 3: It Isn't Just The Economy. Americans are most unhappy when the economy is in recession, and then discontent lessens. This is true even of the Great Recession, thought we are in a sustained period of discontent.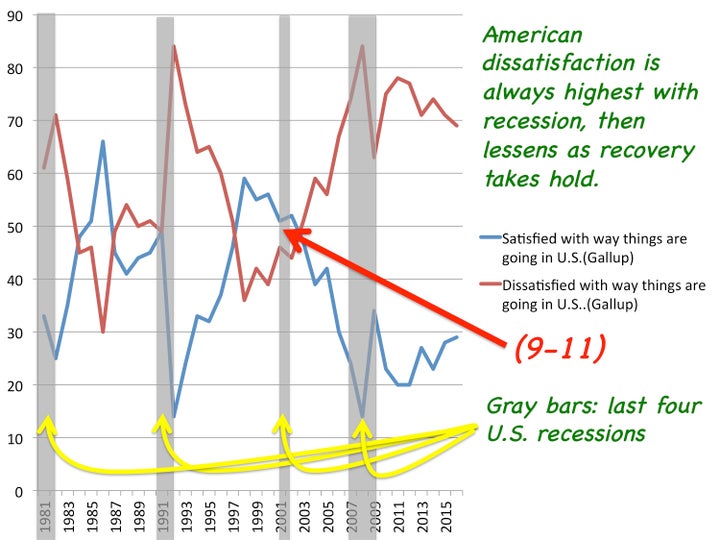 Picture 4: Of Course, There's Been A Lot Going On With The Global War On Terror And All. Even during economic good times, war weariness can take hold of a public's discontent. The ongoing Global War With Radical Islamic Terror is entering its 15th active year. This might not explain discontent, but it's worth thinking about. (Again looking at recent data ―since 2008― from Pollster).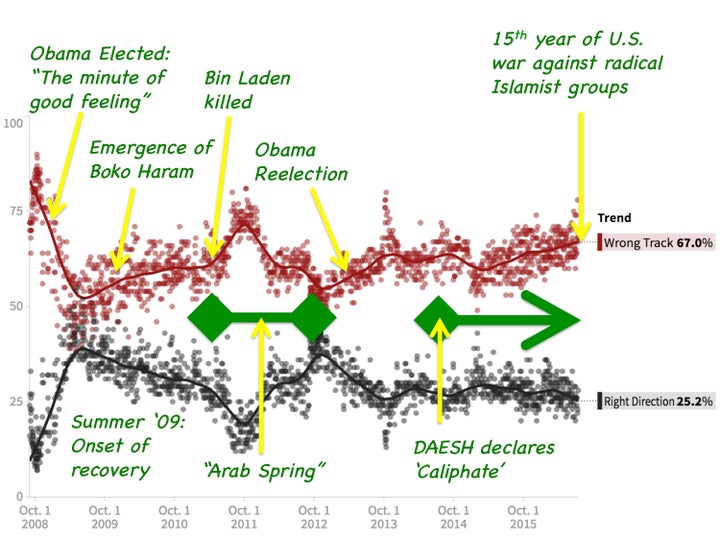 Calling all HuffPost superfans!
Sign up for membership to become a founding member and help shape HuffPost's next chapter