Wildwood Crest, North Wildwood, and Wildwood were all that glittered under neon in the 50s and 60s making it the place where Doo Wop would be played.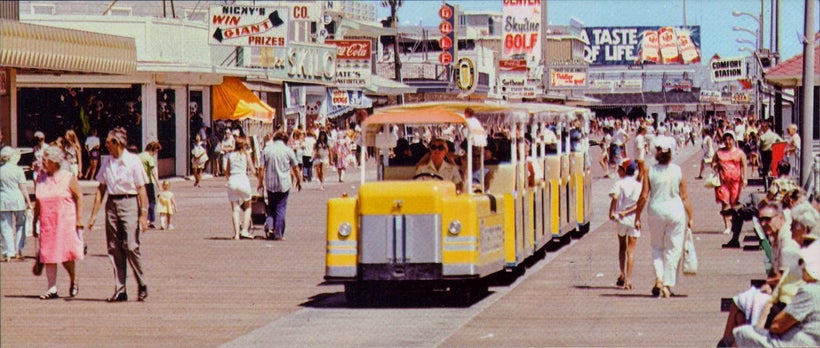 A genre that started on street corners with harmonies and group performance, Doo Wop took over the charts but the term in the Wildwoods refers to the architecture of the era. It's the lights, colors, and angles all of which have a serious 50s throwback element. The builders and developers of the time found a way to integrate music as an aesthetic blending genres and giving the food, motels, and stores perfect pitch.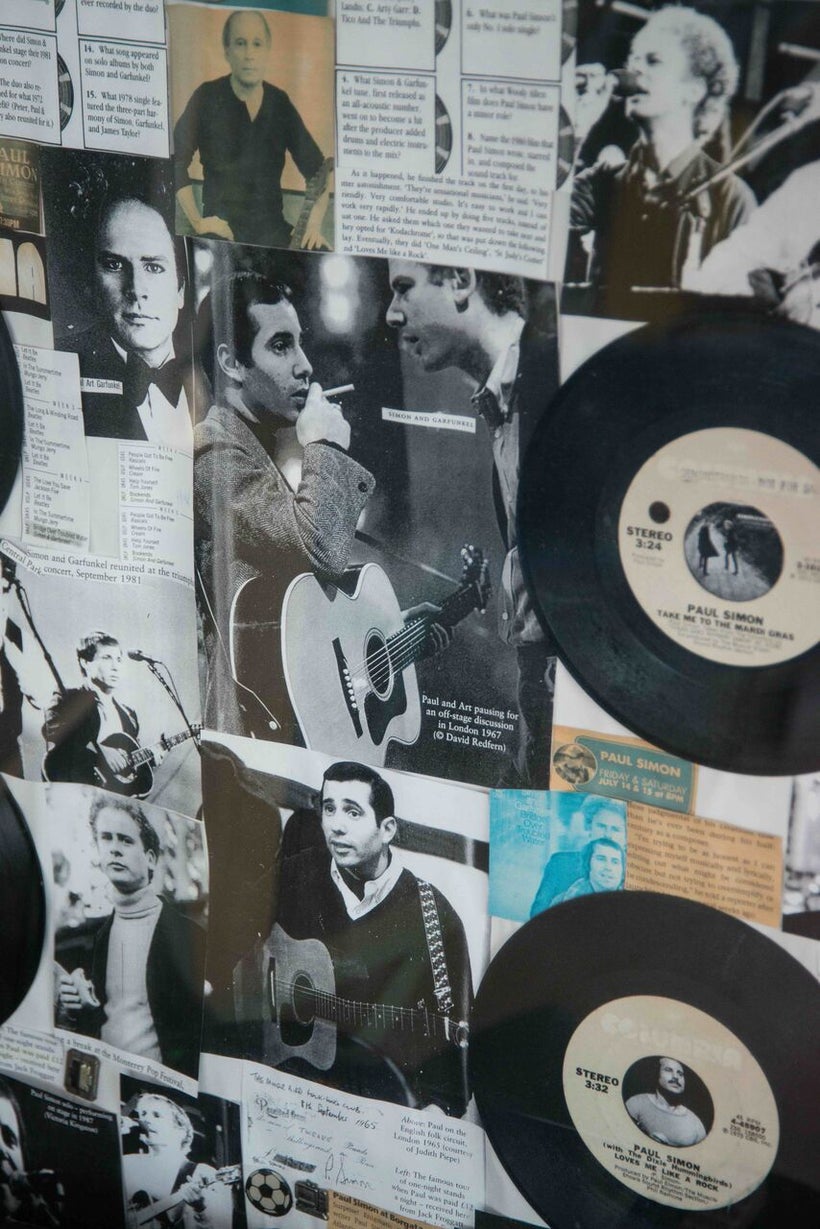 There might be a legitimate claim to the Wildwoods being the birthplace of Rock and Roll since pioneer Billy Haley chose the beach to debut his single, "Rock Around the Clock" in the 50s. Not to mention, Dick Clark tested what would become American Bandstand in the Wildwoods before it premiered on TV live each week from the Enterprise Center in West Philadelphia. If the historians at the Doo Wop Preservation League have anything to do with it, this claim will one day be common knowledge. Stepping into the museum for the League which is located on Ocean Avenue is like using a time machine to visit the days of Poodle Skirts, and Malt Shops. Their original pieces which include everything from: fixtures, entire kitchens, bikes, and furniture is a vintage collector's dream.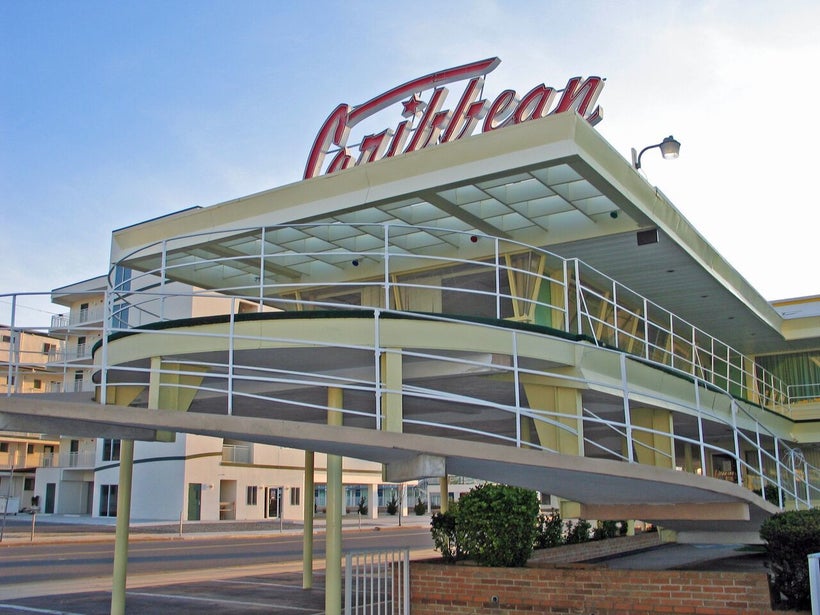 Next to the league, no other property celebrates the era of Doo Wop more than The Caribbean Motel which because of all of the modern touches and updating, has found a way to appeal to the modernist while celebrating the classic throwback. Everything from the color, to the groundless ramp and rooms with avocado walls and 50s inspired furniture – make staying there, a blast (from the past). Mr. and Mrs. George Miller own the motel and have preserved every feeling and mood of Doo Wop. Their down to earth demeanor bleeds through the walls of each unit. They care about detail and have spent time on each piece from development to restoration. Their property is the one everyone should see before leaving.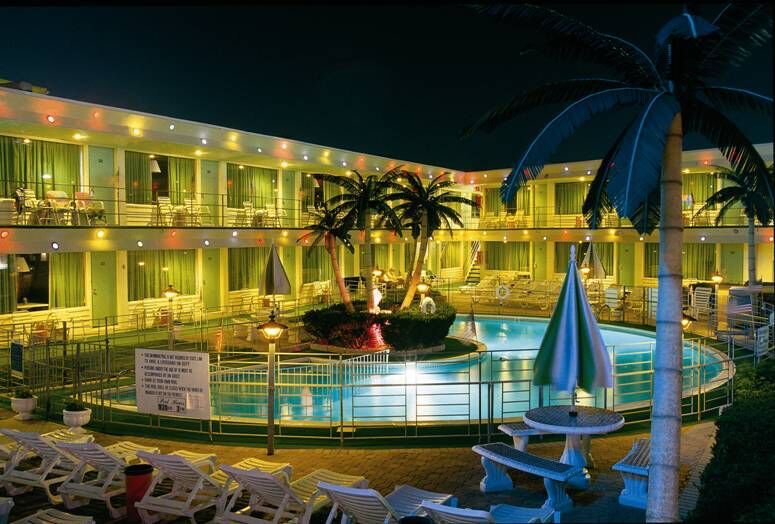 All of the motels in the Wildwoods steal the show. The stunning color combinations along with the prints and neons at night are enough to inspire a print on print collection from any of New York's contemporary designers. While fashion isn't a main focus, there's certainly space and opportunity for beach couture.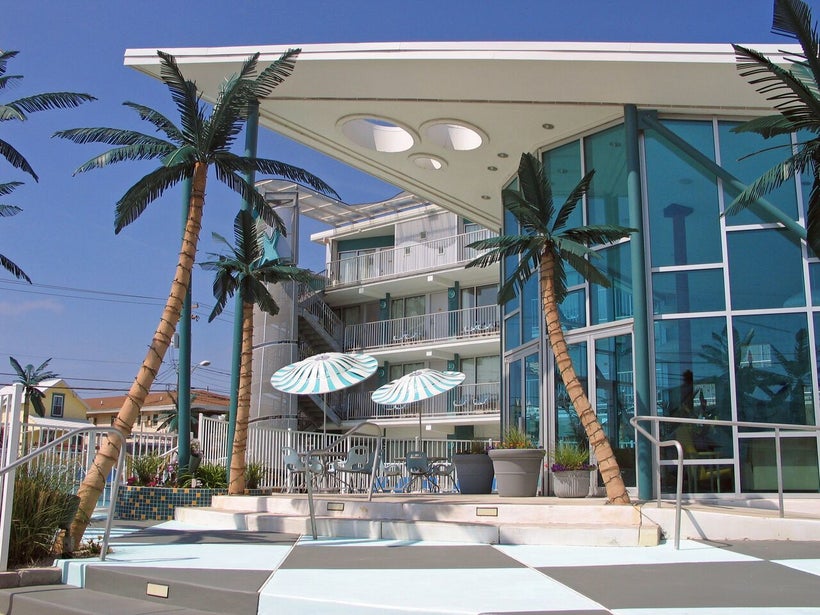 And while architecture is a big draw for the city, the food has to be what keeps people coming back each year. Dinner at the North End American Grille is the perfect combination of affordable eats with a comfortable and upbeat atmosphere. The menu is diverse enough to have something for every palate – even the picky ones. If you're lucky, you might get Ashley, the waitress with the Mona Lisa smile who also happens to be a Kirsten Dust doppelganger. Once seated, it became clear that the staff at the North American Grille go through training akin to that of a lower eastside trendy eatery in New York. But unlike popular eateries with mediocre food, the eats at North End were delicious. With such reasonable prices, the portions are surprisingly big. Good luck leaving this place hungry.
But one of the Wildwoods brightest stars isn't outlined on a motel on Ocean Drive, he's on Pacific Avenue at La Piazza Cucina Italiana – a restaurant owned by Joey M. For dinner on a Saturday night, there's no other place you should be. Joey M has a voice that appropriately places him in the era of Jazz's golden age. Dean Martin, Bobby Darrin, and Old Blue Eyes are all celebrated at La Piazza with Joey M.'s vocals marrying each progression and instrumental in a very cool way. Complete with a dance floor that's never empty, the only problem is tearing yourself away from your plate to dance – because the food is that good. If the goal was retro comfort with modern sophistication, Joey has achieved it, and then some.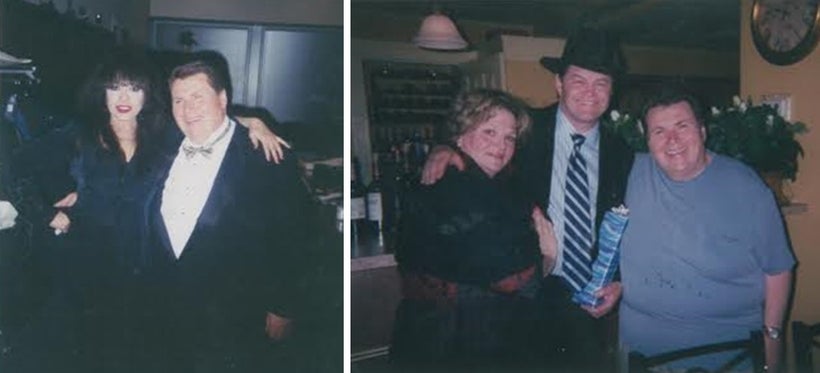 The singer/restaurateur is a walking classic music history book. If you're an artist from his era and charted, chances are, he knows you – in fact, you're probably friends. His stories about the musicians and talents from the Wildwoods rival any PBS special or Netflix documentary, but Joey M. may have them beat because he was there and experienced it firsthand. Those celebrities who are still around and visit the Wildwoods always make a stop at La Piazza for dinner.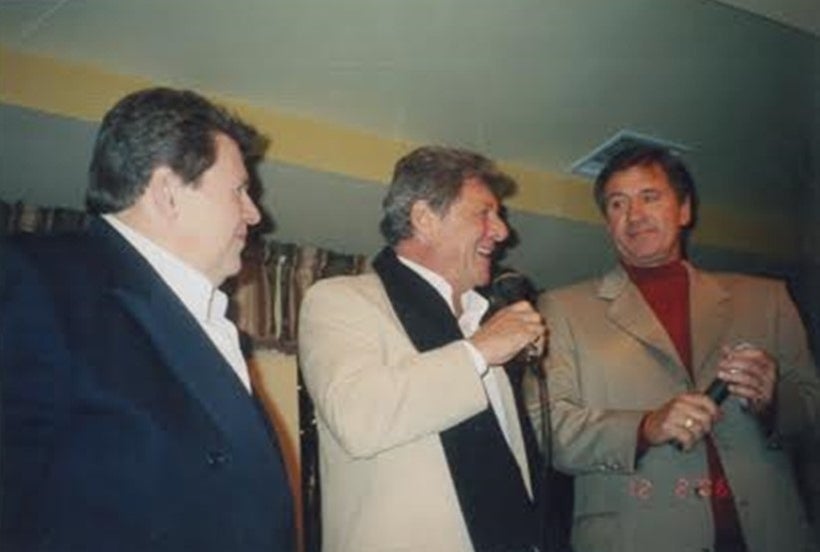 After a night at La Piazza, not much can compare. But for breakfast, lunch, or even brunch – Marvis Diner is a go-to destination. Styled with Doo Wop in mind, this diner is warm and welcoming. The crowd is mostly morning people so they're happy even when it's early which seems to be a trend in the Wildwoods. John, a tall brown-haired waiter with deep soulful eyes moves at lightning speed to deliver food and refresh drinks. At times, all it took was eye contact and within seconds he was at the table. Next to the food – which is always prepared fresh, he is part of what makes the Marvis Diner experience enjoyable.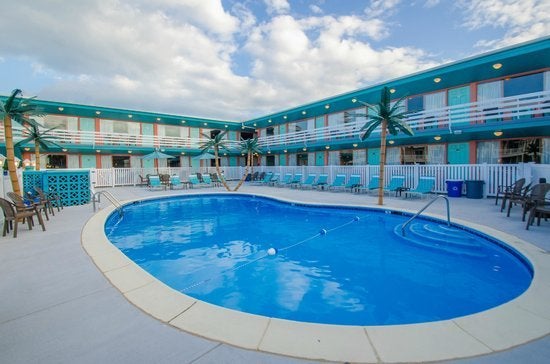 The Dolphin Inn on Atlantic Avenue is one of the best motels in the Wildwoods. The rooms are all simplistic and provide the essentials without over doing the amenities which can sometimes be intimidating. It is the quintessential beach motel – conveniently located within walking distance of the boardwalk and beach, but also centrally located in town for short walks to convenience stores and thrift shops. Teresa – who manages the motel looks as if she was lucky enough to have grown up on the beach, and while that may or may not have been the case, her euphoric relaxed mood and friendly disposition is contagious. Plastic palm trees, linens and pops of color make this the perfect sleeping station close to the beach.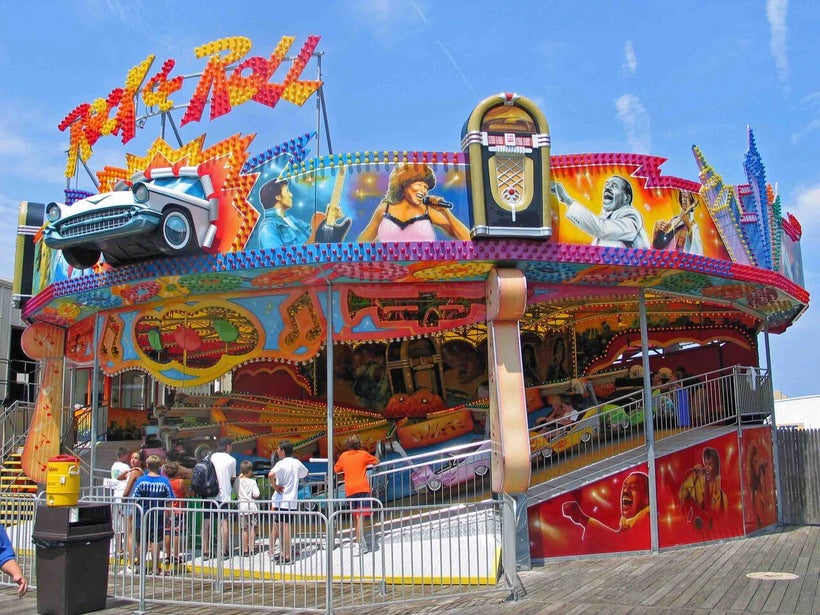 The water brings all of the Wildwoods together but the boardwalk is what keeps them interested. And let's be clear, the Wildwoods' boardwalk wouldn't be what it is without Morey's Pier. Starting with Will and Jackye Morey – both of whom were said to be the epitome of hard work, the second generation of Moreys have taken over and have revolutionized beach side amusement.
Medium sized (and height) Jack Morey wears crisp button downs and relaxed denim with flip flops to work. His office is built more like that of an architect with books and trinkets all throughout. The round table in the center seems to be where he does his thinking. He is the Wildwoods' Steve Jobs with an abstract brilliance that's euphoric.
Morey's Pier has three individual piers just like the Wildwoods and the three towns all in one. The fact that they're clean and safe are the two most important things to Jack Morey. He and his brother Will – have engineered an amusement situation that puts them in a class all their own because what they do is different from chain amusement parks such as Disney and Six Flags. Those places are nice – but Morey's Pier personalizes the family-oriented fun that's made the Wildwoods what it is while also contemporizing the experience to attract a new crowd of millennials who are on the cutting edge of what's new and interesting.
Calling all HuffPost superfans!
Sign up for membership to become a founding member and help shape HuffPost's next chapter
This post was published on the now-closed HuffPost Contributor platform. Contributors control their own work and posted freely to our site. If you need to flag this entry as abusive,
send us an email
.