Tucked into a thick forest amidst the grounds of Floriade, an international horticulture festival held in Holland once every 10 years, is a village of enormous nests and caves made from willow and recycled materials. Inside lives the Willowman.
A bearded recluse inspired by the architecture of nature, the Willowman, whose real name is Will Beckers, works on the village by day, and sleeps inside one of his creations by night.
"As a Land Art artist I feel it is important to actually stay in my own installation that I have created, as much as a learning process for me as for others. I want to make people realize that there is more to life than the digital world we live in," said Beckers.
Beckers' wife Dominique and several animals -- birds, rabbits and chickens -- live alongside him. In an attempt to be self-sufficient, Beckers and his wife eat the eggs the chickens lay and vegetables they grow in a garden suspended from the trees.

"Already three times American visitors have hit the rabbit he has there, just to see if it's real. They can't believe that this is a real world. They expected a pre-fab, designed, and entertainment-park-produced plastic world. Well, it is not," said Loek Sijbers, the artistic director of Floriade's cultural program.
Some installations look like giant birds' nests suspended between tree branches. Others look like cocoons hanging from the trees. Still others resemble above-ground tunnels, burrowed by the artist himself.
Beckers, 45, has been creating sculptures and what he calls Land Art for 25 years, working on commission in the United States, Spain, Holland and several locations in Belgium.
If you make it to Floriade, held in the Dutch city of Venlo, you'll find many exhibits on the map of the grounds. But this village, where eccentricity abounds, is not shown on any map. You'll have to discover it yourself.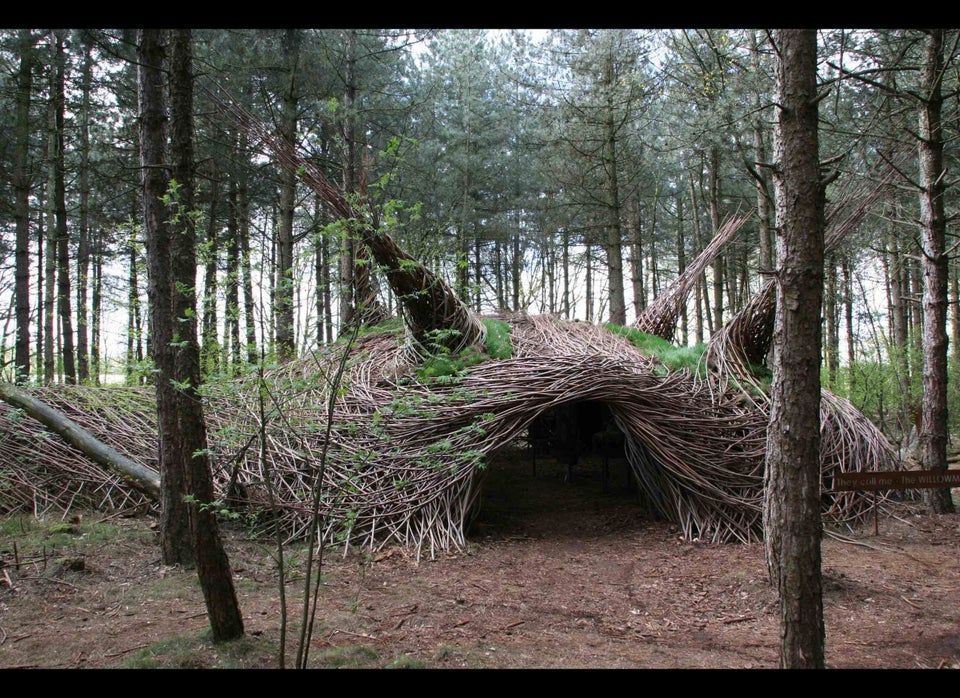 The Willowman
Related