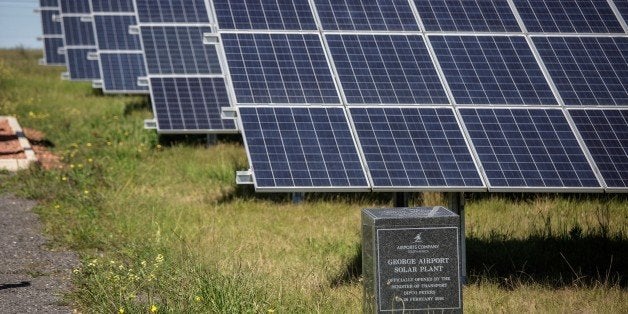 Solar power offers a compelling trifecta for the world's health sector: it improves health services when electricity is otherwise unreliable; it helps mitigate climate change; and it saves money that can be reinvested to save even more lives.
This week, delegations from around the world are convening in Marrakech, Morocco for the Conference of Parties (COP 22). Their aim will be to clear the way for the legally binding climate deal made in Paris last year to become operational.
Let's hope those in Marrakesh see the light on solar power. It's good for both the environment and the world's health. But it needs more than mere recognition as a clean and green power source. It needs infusions of global funding and private sector investment. Let's get rolling and make this big. Fruits don't hang lower than this.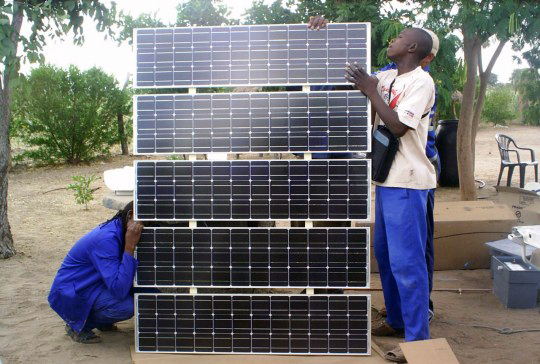 Health facilities cannot function without sufficient and reliable power. Roughly one in four clinics in Sub-Saharan Africa have no access to electricity. The remaining ones struggle through significant power shortages and rely on dirty, noisy, unreliable, and CO2 spewing diesel generators.
Health clinics, maternity wards, surgery blocks, medical warehouses, and laboratories rely on electricity to power the lights, refrigerate vaccines, and operate life-saving medical devices. The inability to carry out these basic functions puts lives at risk. Doctors conduct emergency surgeries with lights from their mobile phones. Women about to give birth sit around waiting for the power to come back on.
Fortunately, solar energy is changing this reality. In Zimbabwe, HIV clinics across the country, serving 900,000 people on HIV treatment, will be soon equipped with solar power. UNDP is providing an initial US$ 10 million and the funding is coming from the Global Fund, with more in the pipeline. The clinics depend on four hours of unstable power supply a day. Now they will have power 24/7 and patients can get the care they need, when they need it.
Solar energy saves lives and cuts costs. Lower power bills for health facilities means significant savings for re-investment into improved health services. UNDP estimates a 100 per cent return on investment within 2 to 3.5 years when health facilities with unreliable energy sources are installed with solar power. The write off time is under two years in countries like South Sudan, Chad, and Guinea Bissau where many facilities rely solely on diesel generators.
Zambia's 7000 m2 national medical warehouse, roughly the size of a football pitch, is now reaping the benefits of solar power with the support of UNDP and the Norwegian Emergency Preparedness System. Solar panels are currently cooling approximately half of the warehouse space providing uninterrupted power for the refrigeration of life-saving medicines and vaccines, with plans underway to cover the whole building's power needs by 2017.
UNDP estimates that just over US$ 300 million is needed in Sudan, Zimbabwe, Zambia, Liberia, Guinea-Bissau, Mali, and Sudan, to provide solar power to half of all primary health care facilities, all medical warehouses, and the emergency wards the main hospitals. Now is the time to make this vision a reality. Solar systems have become sustainable, cheaper than they have ever been and the technology has become more compact, reliable and with fewer maintenance requirements.
More needs to be done. First, donors must increase their funding for solar power for health. A strategic partnership between the Global Fund and other health donors with the Green Climate Fund and the Global Environment Facility, could bring much needed traction by leveraging their financial resources.
Second, Governments need to allocate their own domestic budgets for solar for health, which could bring significant savings in their health budgets by reducing recurring energy costs.
And finally, the private sector must transfer skills and the latest affordable technology to the countries that need it most, invest to expand their use, and create markets for local manufacturers.
The climate negotiators in Marrakech face complex issues and decisions, but one thing is as clear as the light of day: solar power for health is a no brainer. It saves lives, reduces greenhouse gases, and cuts cost that can be reinvested in saving more lives. Let's get rolling.
This post is part of a series produced by The Huffington Post, in conjunction with the U.N.'s 22nd Conference of the Parties(COP22) in Morocco (Nov. 7-18), aka the climate-change conference. The series will put a spotlight on climate-change issues and the conference itself. To view the entire series, visit here.
Popular in the Community