Finding the right nanny or childcare giver can be one of the most challenging and intimidating decisions that a parent has to make. Each family has its own unique idea of what the "perfect" nanny will look like, be like and how he or she will fit into their family.

As the demand for childcare continues to rise, relying on hope and luck alone to get it right is clearly way too risky. Once you've read all of the incoming resumes, met all of the best candidates and followed through with calling all of the listed references, how do you ultimately know which nanny is right for you?

Fortunately, one woman known as the Windy City Nanny, Florence Ann Romano, a former nanny herself with over 15 years of experience, is trying to make this choice easier for parents all over the United States. I had the opportunity to interview Florence Ann and explore some of her most salient advice on how parents can go about finding the best childcare giver for their most precious possessions- someone they can trust to be an extension of their eyes, ears, and heart and a positive role model for their children.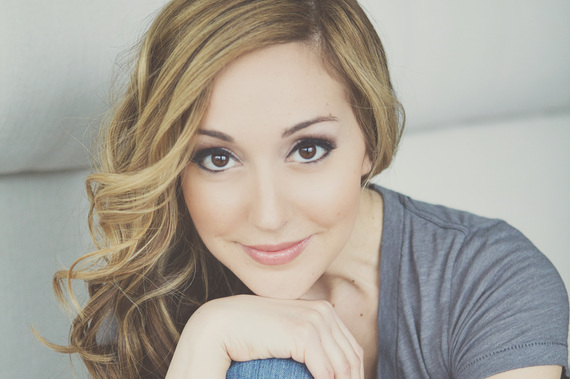 The Windy City Nanny Florence Ann Romano
Dr. Robi: Florence, how did you become known as the Windy City Nanny?
Florence Ann: I was born and raised in Illinois, and nannied for all my "kids" in both the city and suburbs of Chicago for 15 years! Though many think Chicago was nicknamed "The Windy City" for it'sits fluctuating weather, it was actually named for the long-winded politicians! As the Windy City Nanny, I tend to be quite verbose in nature, and don't have a problem sharing my opinion regarding childcare. With that said, my nickname certainly suits! Being the voice of childcare in the new millennium is such an honor and blessing.
Dr. Robi: Why do you think Nannies are so much more commonplace now than in the past? Do you think this is a good thing?
Florence Ann: Over 60% of families in America have childcare, and that statistic rises in line with the employment rate. What we're seeing here is not a "trend"; it is a way of life. Childcare is a necessity in the world today, and it is not going anywhere! Families tend to feel guilty about needing help in their home, and I am here to push back against that guilt! Push back against the stigma! Push back against the folks that have made the subject of childcare taboo! This is a national conversation that is living in the hearts of millions of families in America and beyond, and it is time to shed light on the subject for the positive experience that it is. Nanny is NOT a dirty word like society has sadly deemed it to be. Let's re-define what a nanny is: it is truly anyone who helps take care of your child/children in the parents' absence. A nanny doesn't have to be a stranger - it could be a grandparent! Having a nanny does NOT make you a bad parent. It's quite the opposite! You are surrounding your children with additional love, and that is the best gift you could ever give your family .... as much love as possible!
Dr. Robi: Is this one of the reasons why you wrote your latest book, Nanny and Me? What important themes do you address in your book? What are you hoping the takeaway is for both parents and kids?
Florence Ann: Absolutely! I saw a severe void in the children's book marketplace. The transition of being cared for by your parents to being cared for by someone else can be a difficult transition for a child. No one was addressing this in an accessible way for children, and I needed to remedy that based on my personal experiences in childcare. Nanny and Me is told from the child's perspective to help them children relate to the subject matter, and help the child feel more in control of the situation. Parents, as well, can learn something very valuable from this book: it's a tool for them to use to help facilitate a tough conversation with their young children; and brings peace of mind, as well, as they hire someone to care for their most precious possessions. Nanny and Me has become a very popular book for a baby shower gift and beyond! The most important takeaway from Nanny and Me is that parents and children feel prepared to let love into their home. If parents can stop competing with the nanny, that will allow the nanny relationship with the family to foster, cultivate, grow and ultimately become a beautiful blessing in the home. The core theme in Nanny and Me is looking at the nanny and seeing that this person symbolizes your love for your children.: She or he is a beacon of protection and joy for your family,; not a source of guilt and neglect.
Dr. Robi: Some of the topics you've addressed as an expert in this field are how to hire the right nanny? What would you advise parents to do?
Florence Ann: A nanny is an integral part of a family, but it takes time to make this a successful relationship,; and it starts with the evaluation of your OWN family. That's right! It starts with YOU. I see many parents run into issues with their nannies, and it led me to research what was happening at the core level. I found that the lack of proper vetting, when it comes to the emphasis on values, is the culprit for nanny turnover and overall issues in the home. The word '"values'" tends to scare people because they immediately associate it with religion or morality. While values are absolutely aligned with religion and morality has a place within both those words, every family and every person defines their values it differently. You need to evaluate your family values before hiring a nanny,; before the interview process. Example questions: 1) Do Do you want the nanny to be of a specific religion? Ethnicity? Speak a certain language? Will the nanny be taking your children to church? What religion is the nanny? If different than yours, are they comfortable taking the children to church, or being part of a home where religion is a part of their routine? These may seem like very specific questions, but they are absolutely necessary and vital; and an example of the values your family possesses. You must remember that the nanny is an extension of YOU - they are your eyes, ears and heart; and a role model for your children.
Dr. Robi: Now, we've all heard about the dangers of hiring a "hot" nanny....as a former nanny who was also pretty, any insights about how to handle this sometimes touchy situation?
Florence Ann: I get this question almost every single day and from every single family! They say that "beauty is in the eye of the beholder,", and that holds true in this situation, as well. First of all, I hate the use of the word "hot" to describe women in general, and it makes me shudder when I see it attached to the word '"nanny'"! I would love to see women described as beautiful, enchanting, or attractive. - hHot is just so crass. But, I digress! And you'reAnd you're right;, this is a touchy subject. The most simple and true advice? Do what is going to bring you peace of mind in your marriage and in your home. There is nothing wrong with hiring a nanny that is attractive, as long as it doesn't distract from their job - TAKING CARE OF YOUR KIDS. If you and your spouse both agree that you are 100% comfortable with this man or woman being in your home, then by all means, go right ahead and hire that beautiful nanny! But, if you have ANY doubt about fidelity or temptation, do NOT go there. Be as open and honest with your spouse as possible. Do NOT get mad at the other if he or she admits that they find the prospective nanny to be attractive. That's the honesty you need to make the proper decision! There will always be another nanny that is right for you that doesn't provide a threat. Remember: it's about peace of mind for YOU and taking care of your kids. End of story! Non-negotiable!
Dr. Robi: What do you tell parents who are jealous of their nanny's relationship with their child? Do you come across this a lot?

Florence Ann: If the '"hot'" nanny question is number one, then this question is definitely tied for first place! It breaks my heart to see parents competing with their nannies because it's NOT a competition.: it'sA nanny is another person to love them,; another person to comfort and protect,; another person to give them a childhood filled with joy and memories. If you, the parent, can get out of your own way, then you will see that you are doing the RIGHT thing for your child. Beyond that, you are LOVING them fully and deeply. Look at the nanny and think of them as an aAunt, uUncle, or gGodparent for your child. That is a beautiful relationship to encourage! What parent wouldn't want their child to be surrounded by as much love as possible, and positive role models? You are giving your children a pure and gorgeous gift. You will always be their parent and no one can take that away from you. Give your children a chance to become the best versions of themselves by putting people in their lives that are an extension of the things you respect in yourself or others.
Dr. Robi: In addition to being the expert voice behind the www.WindyCityNanny.com, you also run the Original Six Six Media production company. Do these two business ventures compliment complement each other, or are they totally separate businesses for you?
Florence Ann: This business was started separately from my Windy City Nanny brand. However, the businesses do complement one another, as they are based on creativity. So much of my time spent as a nanny was based in imagination, outside-the-box thinking, and emotion. Original Six Media - a full-service video production company - brings your narrative to life, and creates digital content for businesses that is based purely on emotion. OSM has many non-profit clients, many of whom work with children, and children are the most important message of my soul. I believe life is about plucking heartstrings, and that is done in both my businesses.
Dr. Robi: What is has been the most challenging family/nanny situation you've been asked to deal with?

Florence Ann: I developed unbelievable bonds with each of my "kids". I was exposed to their struggles,; their accomplishments,; their heartaches, and their dreams. But, the hardest part of my job was seeing how the parents didn't notice the damage they were doing to their own children. One little girl, specifically, had very demanding parents when it came to academics - her performance always had to be exemplary in everything she did. One evening, I heard her throwing up in the bathroom and she was throwing up. I flew through the door and lay on the floor with her. She confessed to me that she couldn't take the pressure from her parents and didn't know what to do; she felt lost and out of control. And this was something that I saw this continue until I couldn't take it anymore - I had to say something to her parents. I sat down with them and told them what I was witnessing; and said I wanted to come up with a plan to motivate their daughter, while also making her feel safe. I am happy to report that things did change in the home, but this was a situation I wasn't prepared to deal with at the young age I was. You learn on the job! But, these are moments that can't help but your rock you, heart and soul.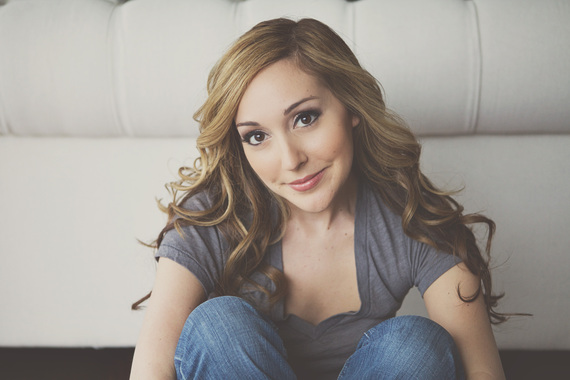 Dr. Robi: Where can people find out more about you?
Florence Ann: What's your next exciting professional venture? Please visit my website: www.windycitynanny.com or on Facebook: Florence Ann Romano, The Windy City Nanny. My book, Nanny and Me, is available on my website; or in any bookstore, including Barnes and Noble, Amazon and Books A Million. I look forward to many ventures in 2017, including, including a new book for parents, as well as exciting media opportunities! Stay tuned