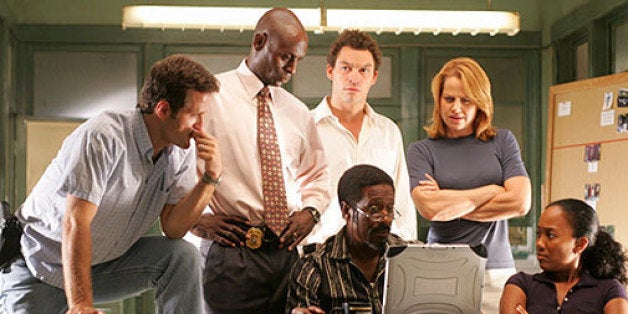 Isiah Whitlock Jr., who played Sen. Clay Davis on HBO's "The Wire," recently started a now fully-funded Kickstarter campaign to make the "Isiah Whitlock Jr. Talking Bobblehead." Those familiar with "The Wire" can probably surmise the bobblehead's choice phrases.
As part of getting the word out about his potentially limited edition talking bobbleheads (recently endorsed by Questlove), The Huffington Post spoke with Whitlock about his time playing a crooked politician on the Baltimore-based cult classic, "The Wire."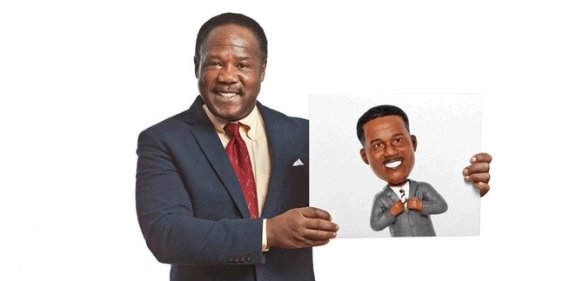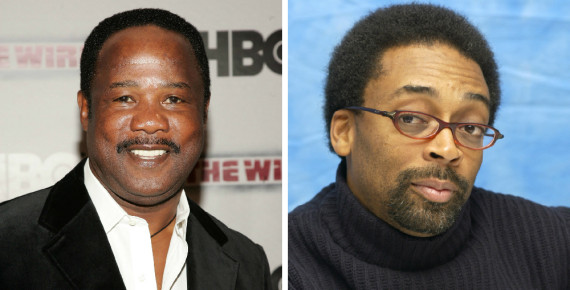 Whitlock first picked up on his now iconic form of swearing from his uncle. As the 60-year-old explained to HuffPost, he "always just kind of found it humorous."
The first time "sheeeeeeeeeit" showed up on screen was actually during Spike Lee's movie, "25th Hour," where Whitlock busted Edward Norton's character as Agent Flood. "I had done it in an audition and he really liked it and so when he cast me he said he wanted me to do it," Whitlock said. He later reprised the role and catchphrase in Spike Lee's "She Hates Me."
Of course, "sheeeeeeeeeit" really took off when he said the line as Sen. Clay Davis in "The Wire."
"I was a little surprised," Whitlock said. "I wish I could, you know, sit here and say I knew that this would like be a big catchphrase or something like that. It was something I really just took for granted. I never really paid much attention to it. But I was always amazed the way people would respond to it so I just kind of stuck with it."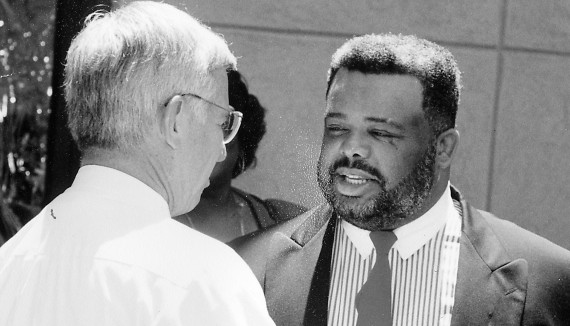 In the conversation with HuffPost, Whitlock confirmed that his character was based off a real person and even appeared on the show in a scene with Whitlock.
"I think it's in Season 5, when I'm in a radio station and the guy is interviewing me," Whitlock said. "That guy is the guy that the character was based on, so I'm told ... It was kind of interesting to meet him, it was a little weird. I don't think he knew that I knew that I was he. Which was even more bizarre."
Whitlock went on to say that he didn't want to specifically name the person as he didn't "want to get sued or something like that." He continued, "I mean ... it wouldn't be that difficult to find out." The person who Whitlock most likely was talking about was Sen. Larry Young who has been brought up in the past as a clear inspiration, due to his expulsion from the Maryland state legislature and then eventual acquittal. Young is now a radio host in real life.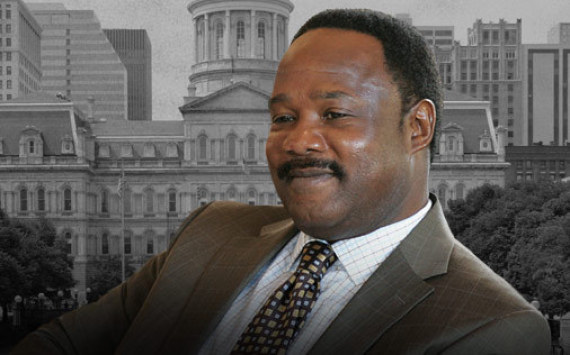 Whitlock used the example of his lawyer in Season 5, Billy Murphy Jr., who played a version of himself in the show. If you had known of the lawyer's reputation, then you could have guessed that this lawyer wouldn't lose.
"The guy who plays my lawyer in the courtroom is a real Johnny Cochran-type," Whitlock explained. "He'd probably kill me for saying that because, and I don't mean that in a bad way, but what I'm trying to say is that he is a top lawyer in Baltimore. Very, very good. So, watching this show, you live in Baltimore, you see me go into this guy and ask him to represent me. You sort of know early on that I was going to get off, there was no way I was going to jail. I mean, that guy has kind of a reputation."
Whitlock spoke of others who were based off real people, such as the character named Omar (whose inspiration recently died). Whitlock mused that it "just shows you how fascination a lot of these people are. How similar these people are. They're just sometimes on the wrong side of the law."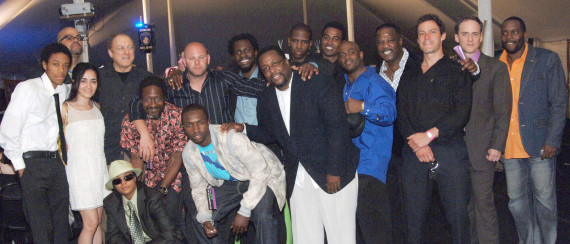 At a reunion of some of the cast in 2014, it was revealed that the actors weren't all that satisfied with the show at first. "I told my agent to call 'Law & Order,'" said Wendell Pierce (Det. Bunk Moreland); Sonja Sohn (Det. Kima Greggs) said, "A lot of us were like, 'I don't know, it's kind of slow.'"
Even Whitlock, who didn't fully join the cast until Season 3, was slightly reluctant to do so at first.
"I was doing 'Othello' in Alabama and they had wanted me to come up to set up some stuff for Season 3 and I didn't want to do it," he said. "I just said, 'Tell them I'm busy in Alabama and I've got some other stuff to do.' But I finally okayed it and went to Baltimore and David Simon just kind of explained to me what he had in mind. I was glad I did, because otherwise Senator Clay Davis came close to not happening."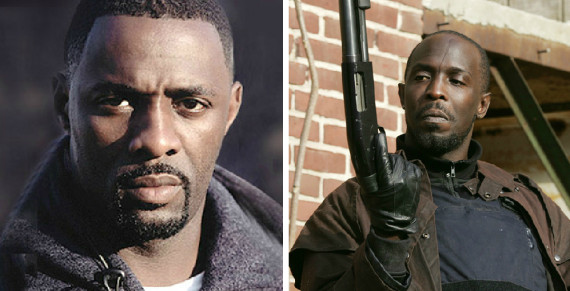 Along those lines, Whitlock mentioned that the deaths would bring the cast together in a way, as they shared the eventual surprise of the audience.
Whitlock said, "We were all very upset when Stringer Bell died. That kind of put a pause on there. That kind of took everybody by surprise."
Although Whitlock estimates more than 1,000 people have repeated the actor's signature catchphrase to him in the real world, to get its use right, you can't just say "sheeeeeeeeeit" in any moment and expect it to work. The pronunciation is an art form.
"Sometimes, even when they wrote it in, if I didn't feel like it was right at a certain moment, I wouldn't do it," Whitlock said. "It's a little bit more technical than that, because I think if you just sort of throw the word around and stuff like that, people will sort of get tired of it, but if you can kind of pick and choose, certain moments called for that particular word and the way that I would say it, it can have an incredible amount of effect."
Whitlock explained that he would make sure it wasn't "just sort of flippant." The perfect moment arrived when "you reached this sort of -- you worked yourself up, and there's nothing left to say, but 'sheeeeeeeit.' So, that's kind of the way it worked."
For Whitlock's uncle, the word came out when he was either exasperated or "overwhelmed with joy." Now, Whitlock finds himself using the words, but only in certain moments.
"Sometimes, it's usually like, I don't have anything else to say, but that," Whitlock said.
Before You Go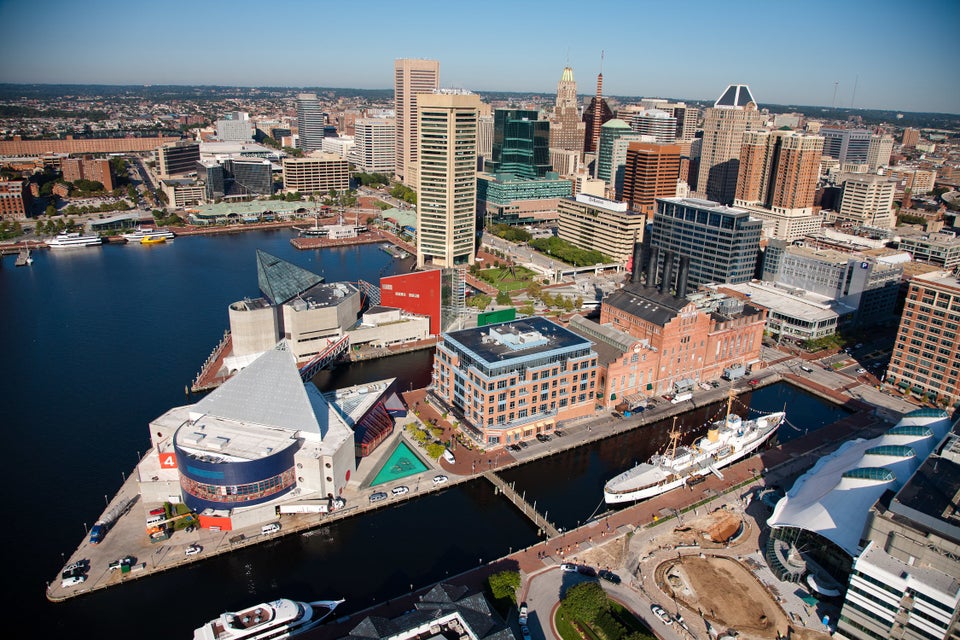 Reasons To Visit Baltimore
Popular in the Community