Handsome, swarthy, streetwise cop - it is likely you would recognise classically trained British actor Dominic West from his character Jimmy McNulty from the HBO hit series The Wire.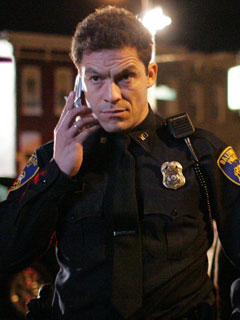 In London's West End he is currently starring in a very different role: Ben Butley, an academic, shambolic, betrayed genius. The title role in Simon Gray's best loved play from 1970 is a homosexual London University professor sinking in a mire of booze, unmarked papers, repressed passions and odd socks. The play shows a day in his life - and as all good drama requires - it's the day when it all goes horribly wrong.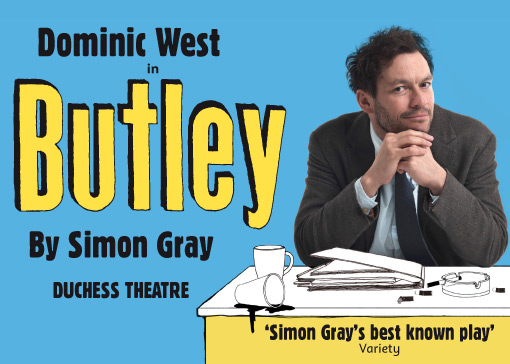 Simon Gray is one our finest playwrights - a close friend of Harold Pinter - his work is tough, wise, bleak and very funny. Gray has a deft mastery of language and a keen insight into the human condition. From Hampshire originally, and a Cambridge graduate, Gray wrote five novels, more than thirty plays and held a BAFTA and a CBE. Sadly, he died in August 2008. The original hit production of Butley in 1971 starred Alan Bates and was directed by Pinter.
Gray, like Butley, was a heavy smoker and drinker. His work often expounds the joy of male friendship, and in Butley explores beautifully and painfully two interesting forces - love between men, and the sustainability of genius:
Butley's marriage to Anne is coming to an end. Asked if he will miss it, he replies: "Only the sex and violence." Also, he is losing his male lover Joey. The brilliance of the play lies in its portrayal of Butley's feelings of anguish and loss and his masking of this vulnerability. Played with dexterity and honesty by West we see the gamut of strange actions heartbreak may bring us to - to torture, to make guilty, jealous, to wheedle, pine, belittle, accuse, seduce, reduce, destroy, self-destruct.
The real marriage the play explores is the marriage unspoken - that of these two male lovers who share the stage. Important, relevant and way ahead of its time Butley gives this homosexual relationship the gravitas and complexity of a heterosexual marriage, a right which demonstrators all over the world are protesting for this very day.
The other question this astute and brave play addresses is the nature of genius. Butley's colleague Edna is less popular and less clever, but she has worked diligently for twenty years and written her book, although she has let her lover go, she is a keystone of the department, a fixture. Butley's masterpiece remains unfinished in his drawer. For all his verbal flights of inspiration, his charismatic eccentricity, his brilliance - he is being left by those he loves, he is drinking more and teaching less, even his penchant for boys reading Elliot's 'Four Quartets' aloud is waring thin. He is a dazzling, but like an imploding star, a danger to himself and others. His extraordinary mind has trail-blazed him into isolation and his flippant behaviour is walling him in there.
Is he to blame? Can he be loved regardless? Do our sympathies change as a young female student struggles just to get an education from him, or will his charm win out when he hilariously and dramatically pretends to puke on her essay?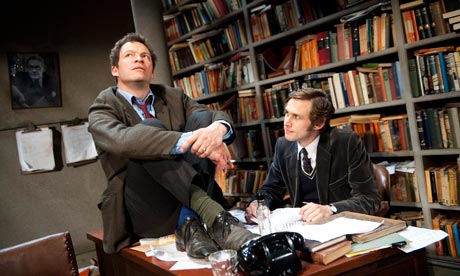 Star turns are given by skilled Paul McGann (Withnail & I) as Reg, Butley's rival in love, and Penny Downie as the lovely Edna - Dominic West is a triumph as the lead in this excellent revival.

Calling all HuffPost superfans!
Sign up for membership to become a founding member and help shape HuffPost's next chapter