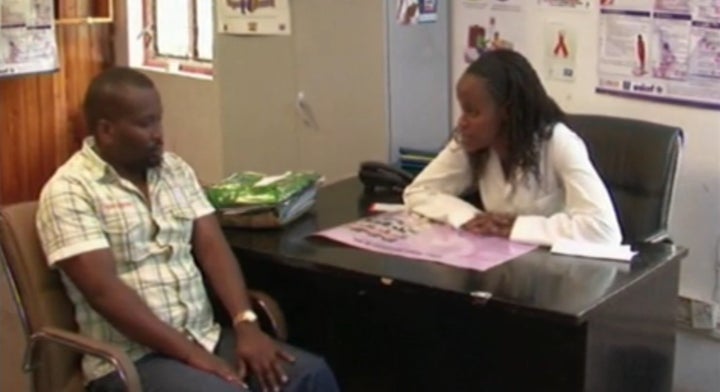 Link TV, one of the nation's largest independent television broadcasters devoted to providing diverse global perspectives on news, current events, and world culture, recently launched ViewChange.org, a new multimedia website to spark progress in improving the lives of people in developing countries.
As part of the launch, ViewChange held an online, short film contest focused on stories showing progress in global development. In all, Link TV named six winners out of 136 entries, representing each of the film contest's six categories. Each winner received a category prize of $5,000 and the Grand Prize winner received an additional $25,000. All the winning filmmakers featured here discuss what compelled them to make their films. All the ViewChange films can be viewed here.
Film: The Witch Doctor
Category: Leadership & Governance
The decision to participate in the ViewChange.org competition came at a very interesting time for our production company X-Media Kenya. We had just finished a two-year contract of a daily breakfast TV show and the production of over 430 episodes had left the production team, cast and crew complacent and comfortable in their mundane roles. In addition, with the contact over, job cuts were inevitable, the mood and team moral was at its lowest. A production brainstorming meeting was scheduled to plot the way forward.
The theme of our Breakfast shows was "Africa Rising" and our policy was to highlight everything positive about Africa. The show had two segments: one where we produced short stories about people and organizations that we felt were making a positive contribution, and a debate segment that allowed members of the public to come in and make their personal views known on a variety of topics that affect Africans as a whole. The entire team was normally involved in the brainstorming process to decide what topic to debate as well as which story to take and which to leave. We had become accustomed to lengthy debates among ourselves.
The Maisha Film Lab, of which I am an alumna, had just sent me information about LINK TV and the call for entries just before our first post breakfast show brainstorming meeting.
At the meeting I proposed we convert our best features into five-minute clips as a way of keeping the edit department busy. I also put forward that as an exercise for a rusty crew we make a five-minute drama.
One of the stories our show highlighted was on the plight of albinos in East Africa who are being killed for the alleged medicinal properties their body parts posses. Our belief as Africans in witchcraft and those that practice it was clearly the sole motivation for these hideous crimes. We began a heated debate on the merits and demerits of witchcraft. Does witchcraft exist? Who were these witchdoctors? Why do we give them so much power that people are willing to kill for them? Do they play any positive role in our society? Can our society evolve past them? We concluded that African traditional spirituality now dubbed "witchcraft" is no different than any other spiritual belief existing in the world today.
However a clear link between the albino killings, witchcraft and AIDS came to light. Before the advent of IVRs, many AIDS victims, desperate to find a cure, turned to witchdoctors to save their lives. Some unscrupulous witchdoctors demanded these special albino body parts as the main ingredient of their cure potions.
Who are these witchdoctors? If witchcraft is an integral part of our society and is here with us to stay, how come the practitioners have not been influenced to see reason given the blitz of AIDS communication we have been subjected to that has seen the message of AIDS transmission and prevention reach the grass root levels across the continent?
It was during these heated exchanges that the idea of a five-minute feature highlighting this peculiar African dilemma came into being and the film, The Witch Doctor was born. One of our producers (Mercy Imali) had a story she was working on that was then adapted to reflect the controversies surrounding witchcraft in our society.
Once I finalized the script the team enthusiastically volunteered their services, time and talent as we now all felt strongly about the core message of the film.
I trust that people all over the world and in particular our indigenous spiritual leaders use their position of privilege in our society, plain common sense, and compassion for their fellow human beings to bring about positive change particularly for those afflicted by AIDS.