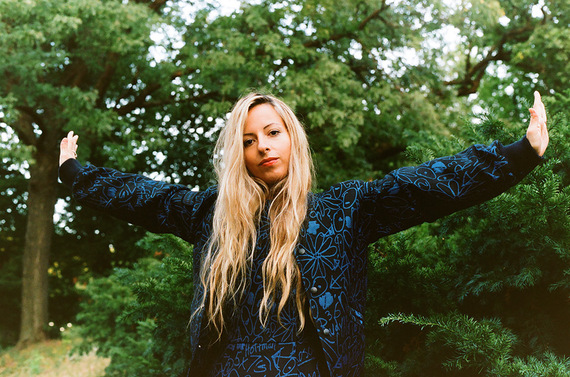 "It's been a huge shift to all of a sudden be public with this piece that I did, and that's been really crazy for me," confesses The Wolfpack director Crystal Moselle. "I feel very exposed, but it's also a positive thing. As an artist, you create so that you can share with the world."
Up until Moselle's documentary debut The Wolfpack opened to rave reviews and a newfound fandom last spring, the world wasn't able to experience the true wonder of New York City's Angulo brothers. Overruled by their overprotective and paranoid father, the six brothers were confined to the tiny dwellings of their family's Lower East Side public housing apartment for the better half of their young lives (they now range in age from 16 to 23). Unable to leave their home, the boys found solace in the film world, constantly consuming the work of iconic directors or straight-to-VHS cult films. The brothers' nights were spent re-enacting iconic scenes from Reservoir Dogs or getting thrifty while recreating Batman costumes out of yoga mats, cereal boxes, and duct tape. The boys' stories and newly-exposed creativity may never have been introduced to the world if a curious Moselle hadn't encountered the boys in the Lower East Side during one of their rare outings over five years ago. This chance meeting prompted Moselle to create one of the most captivating stories of 2015. "I think that these kids are very special and they reach far," Moselle states matter-of-factly, when discussing her film's stars. "Whatever it is that really drew me [to them] when we first met is translating into the world, and that's very special."
Calling all HuffPost superfans!
Sign up for membership to become a founding member and help shape HuffPost's next chapter