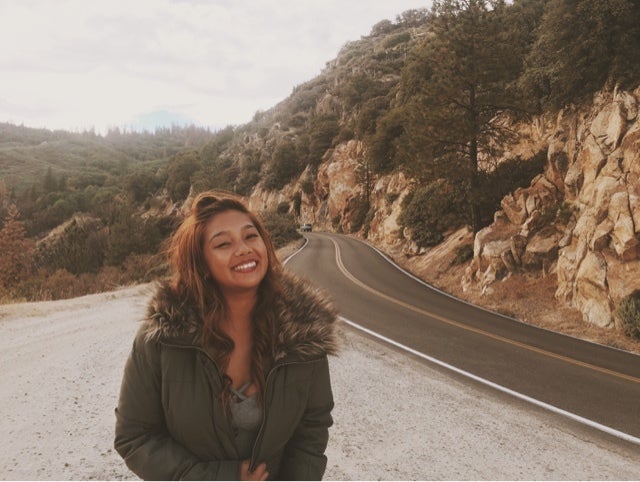 Wouldn't it be amazing to quit your job right now, pack a suitcase and travel the planet without a care in the world? To many people this is the dream, but for Trishie Dela Cruz this is reality. She is the brainbox behind one of the latest travel trends to hit the industry – DLC Backpackers. Her story is one of a kind and unique in the sense that at a young age she has already accomplished things that professional businessmen only dream of. Her story is one of survival.
Trishie Dela Cruz is a young woman which is not odd in the business spheres of the world, but she was not handed her life on a silver platter. In fact, her tray started out extremely rusted with sharp edges. Coming from a broken home, Trishie had to fend for herself from a very young age and she had to grow up on her own. At the age of 14 she was as poor as a starving church mouse and she was completely independent. Now, this is not a new backstory for a young girl – there are many like her in the world. The difference? She had a dream and she didn't stop until it became her life.
Ever since she was a little girl, Trishie decided that she would be the greatest thing to ever walk the earth and she would become that by getting a college education. The only problem she had was that she didn't have any funding. So instead of pleading at banks or crying about her fate, she started her own business in which she raised enough money to start with a qualification of some sort. In 2009 she graduated from The Fashion Institute of the Philippines and obtained her certificate in Advanced Pattern Making and Advanced Fashion Design.
Shortly after this graduation, she started her own clothing line called Trishie Couture. This funky and fresh line was unapologetically Trishie and it motivated her to release her own brand of beauty products in 2014. In the same year she became the youngest member of the Rotary Club, she established Shabby Chic Salon and Nail Spa, and she established her new travel company, DLC Backpackers. With this company she aims to change the way people travel and spend money on their adventures.
As if this isn't a mouthful on its own, Trishie still has a few tricks up her sleeve. She recently graduated with a basic certificate in Basic Chinese at the Ateneo de Manilla University in the Philippines and she took up an online entrepreneurship course at the University of Maryland. Last Summer 2016, she attend the Hive Global Leadership Training Program at Harvard University. She is still planning on pursuing her Bachelor of Science in Architecture at a university in the Philippines to add to her impressive list of accomplishments.
Her charitable soul comes out in sparks on Christmas Day when she hosts feeding schemes for street children on behalf of her program, 'We Touch People'.
So what does Trishie do on her off days? It would seem like every day is an off day to her as she travels all over the globe while writing at her own website http://www.theceo.me; The perfect job, the perfect passion and the perfect hobby – this is what makes her one of the most notable human beings.
Related
Popular in the Community