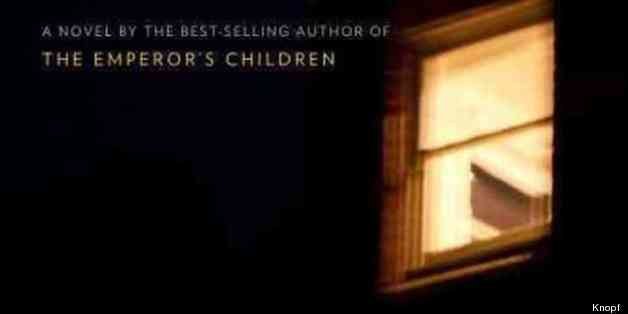 What is it about?
The book is about a a middle-aged teacher's (Nora's) relationship with a student's family. It also covers the much broader topics of what it's like to be both an artist and a woman.
Why are we talking about it?
The book had been getting a ton of very early buzz, so we felt inclined to pick it up. Messud's last book, The Emperor's Children, was also a bestseller.
Who wrote it?
Claire Messud is the author of four previous books, which were all named New York Times Notable Books of the Year. She was awarded the Guggenheim and Radcliffe Fellowships, and also received the Straus Living Award from the American Academy of Arts and Letters.
Who will read it?
This book will definitely appeal to women, as Messud really captures what it's like to be a woman. Literary fiction lovers will also enjoy the beautiful prose and Messud's intricate ways of capturing feelings and emotion in words. Classics lovers will also appreciate the numerous allusions she makes to classic novels.
What do the reviewers say?
Wall Street Journal: "Claire Messud's fourth novel is that rare work of fiction seemingly destined to become a cultural benchmark, a byword even. It provides an indelible label for a member of society (and a long recurring figure in literature) who has somehow been confined to anonymity. Ms. Messud's coinage—the Woman Upstairs—is so broadly defining and so necessary that even those who never read the novel may soon find themselves making unwitting use of it."
Entertainment Weekly: "This is an exhausting book, sweating with rage, and an exhilarating one. Read it in an openmouthed gulp. After the final powerful paragraphs, in which Nora howls in galvanized fury, throw it down and have a drink, or a dreamless nap. Don't be surprised if you then pick it back up and start all over again."
Boston Globe: "This is not just a novel of real psychological insight. It is also a supremely well-crafted page-turner with a shocker of an ending. Messud lays down hints of tragedy like a trail of bread crumbs — but the place she leads us is a House of Horrors."
Impress your friends:
In the book, Nora makes miniature dioramas of artists' work spaces (Emily Dickinson and Virginia Woolf are two examples). Check out these real life dioramas featured on Tumblr!
Opening line:
"How angry am I? You don't want to know. Nobody wants to know about that."
Notable passage:
"But the world should understand, if the world gave a shit, that women like us are not underground. No Ralph Ellison basement full of lightbulbs for us; no Dostoyevskian metaphorical subterra. We're always upstairs. We're not the madwomen in the attic--they get lots of play, one way or another. We're the quiet woman at the end of the third-floor hallway, whose trash is always tidy, who smiles brightly in the stairwell with a cheerful greeting, and who, from behind closed doors, never makes a sound. In our lives of quiet desperation, the woman upstairs is who we are, with or without a goddamn tabby or a pesky lolloping Labrador, and not a soul registers that we are furious. We're completely invisible. I thought it wasn't true, or not true of me, but I've learned I am no different at all. The question now is how to work it, how to use that invisibility, to make it burn."