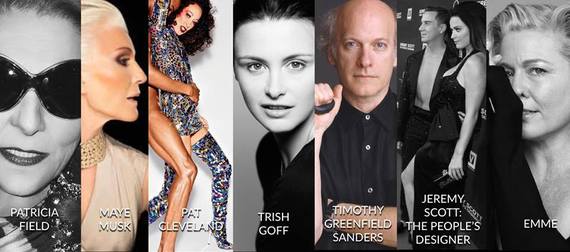 (The Women & Fashion Film Festival features life changing panels, screenings and Q&A's with iconic figures in fashion and film including Patricia Field, Pat Cleveland, Jeremy Scott + more!)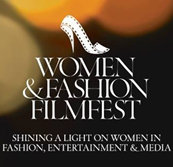 Honoring today's wave of female empowerment, ambition and leadership, The Women & Fashion Film Festival(WFF) marches in with an international agenda that hits close to home. At a time when women are appearing -- for the first time -- as front-runners for a seat in the White House, assuming roles like CEOs and founders, all while still overcoming numerous personal challenges, the WFF marks an excellent time to highlight the impact that women and fashion have on society.
With all lives indescribably shaped by the impact that women have on us, and with fashion playing one of the utmost noticeable ways that we express our values, culture and influence, films of the subject matter take a top seat to society. Remarkably, WFF aims to shine a light on women leaders in fashion, entertainment and media, while spreading messages through mentorship.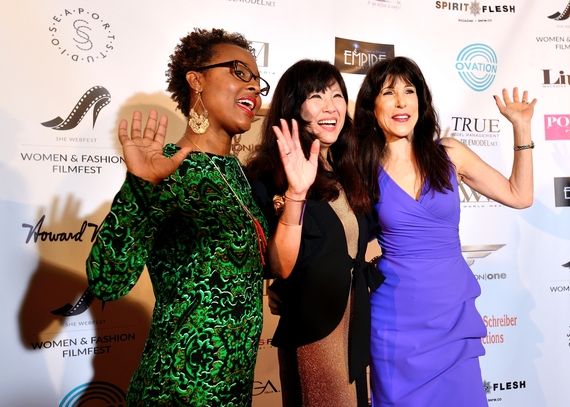 [Photo: Norman Ding, Nov 12th, 2015- The 3rd Annual Women & Fashion Film Fest making waves with Kibi Anderson of ABC news, Jeanine Jeo-Hi Kim Founder of WFF and Producer & Actress Catherine Schreiber during it's opening reception at South Street Seaport Studios in NYC.]
Endorsed by UNESCO's International Council for Film, Television & Audiovisual Communication for its artistic and socially minded programming, the WFF festival has gathered yearly since 2013, committing to it's mission to foster social responsibility and create opportunities for emerging artists, directors and film-makers, particularly women and underrepresented groups.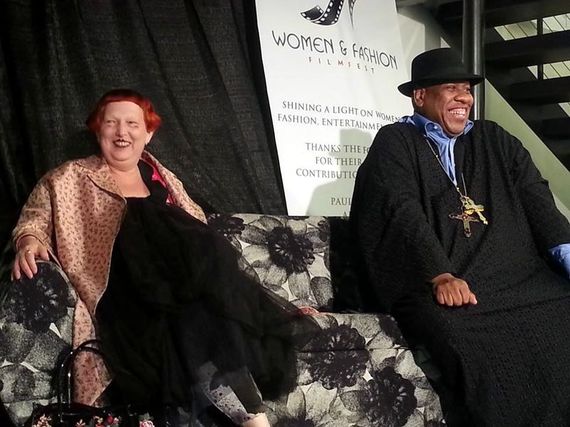 [Photo: Past Women & Fashion Film Fest panelist have included Vogue Contributor Lynn Yaeger and legendary Vogue editor Andre Leon Talley, seen here during its 2nd WFF in Summer 2014.]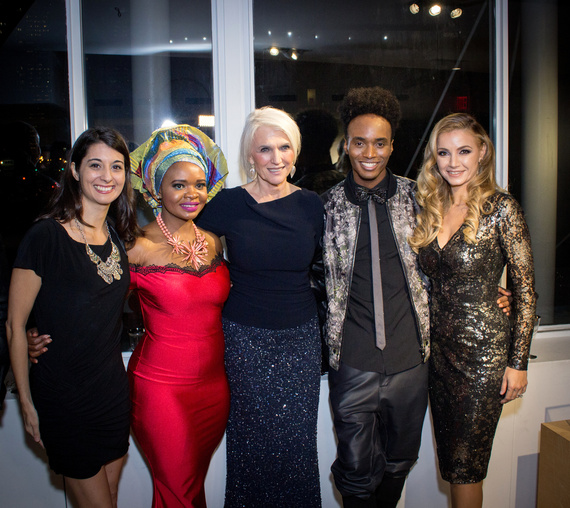 [Photo, David Berman and Sibohan Fenton, November 15, 2015- Maye Musk(center), Tony Triumph(second from right) and Maria Arsenijevic(far right) attend the 3rd Women & Fashion Film Fest opening reception at Seaport Studios in NYC.]
As an attendee of WFF, I've enjoyed diving deep into past panels that explore the uncharted territories of the fashion & film industry. WFF boasts a fascinating intimacy and candidacy within it's panels and empowerment talks, which indeed, parallels it's purpose.
"I hope the consciousness of this organization spreads." quoted fashion designer, and WFF 2015 attendee, Ralph Rucci.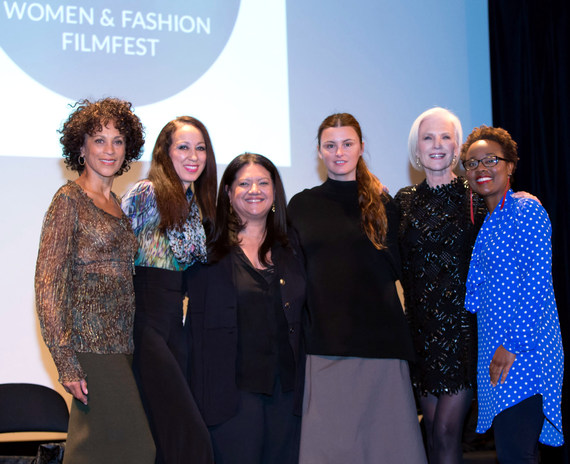 [Photo, John Nacion Imaging. (l-r) Legendary Supermodels Alva Chinn and Pat Cleveland, Trump Model Management's Corinne Nicolas, former model Trish Goff, International model Maye Musk and Kibi Anderson of ABC news.]
Entitled Women Coming of Age: A Sharing of Life Experiences with Supermodels, WFF's encore panel of 2015 discussed the tenures to maintaining longevity in the world of modeling, and featured legendary Supermodels Pat Cleveland and Alva Chinn, Trump Model Management's Corinne Nicolas, former model Trish Goff and International model Maye Musk. The panel was moderated by Kibi Anderson of ABC news.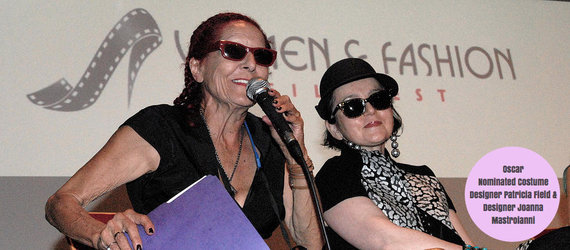 [Photo: From WFF's 2013 inaugural panel, Emmy Award winning stylist Patricia Field and designer Joanna Mastroianni discussed the business of fashion.]
"Are we harming our girls?", was a controversial question from WFF's inaugural panel, and widely foresaw the present-day matter of social media and it's influence on our youth; echoing with Essena Oneill's recent video, where the social media star openly put herself on blast, and shunned the newfound world of being an online celebrity. More edifying topics, such as Women & The Business of Fashion: The Philosophy of Dressing a Woman, have also been included in WFF's past panels, where style icons Patricia Field, Cornelia Guest, Carmela Spinelli, Colette Wong and Christina Perez discussed the unknown business side of fashion.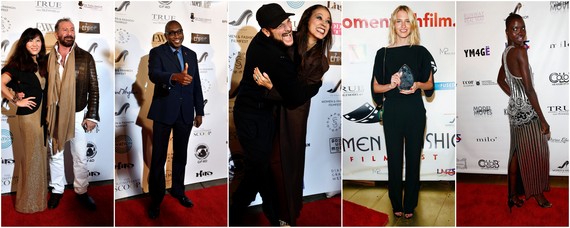 [Photos, Norman Ding, WFF 2015 Opening Reception Highlights: (1)Founder Jeanine Jeo Hi-kim and designer Ralph Rucci, (2)UN Ambassador Henry Macdonald, (3)Celebrity stylist Philip Bloch and Supermodel Pat Cleveland. Photos, WFF 2014 Opening Reception Highlights: (4)Sara Ziff of The Model Alliance is awarded with the Inspiration & Visionary Award, (5) Supermodel Nykor Paul.]
After the successful completion of it's 3rd year, WFF has anchored support from a flood of fashion influencers and professionals alike, a welcoming reunion for game-changers who've paved the way long before social media could claim anyone's rise to fame.
As ABC The Chew's Carla Hall quoted while speaking on WFF's Diversity in Fashion & Entertainment panel, "I don't care if it's a safe job- it's safe for a moment, but it's not safe for the rest of your life, [...], and you will die a slow death if you're doing something that you do not love." A quote that could strongly resonate for anyone dwelling in our current society.
Thriving in an industry often surrounded by the illusion of vanity and negative stereotypes, The Women & Fashion Film Fest aims to expand its mission in the coming years. "WFF is founded on the principles of mentorship. We're gathering leaders to share their knowledge and stories to inspire younger generations. We're also focused on creating real opportunities for women and diverse artists, and working to open new channels of distributions and promotion," states WFF Founder Jeanine Jeo-Hi Kim.