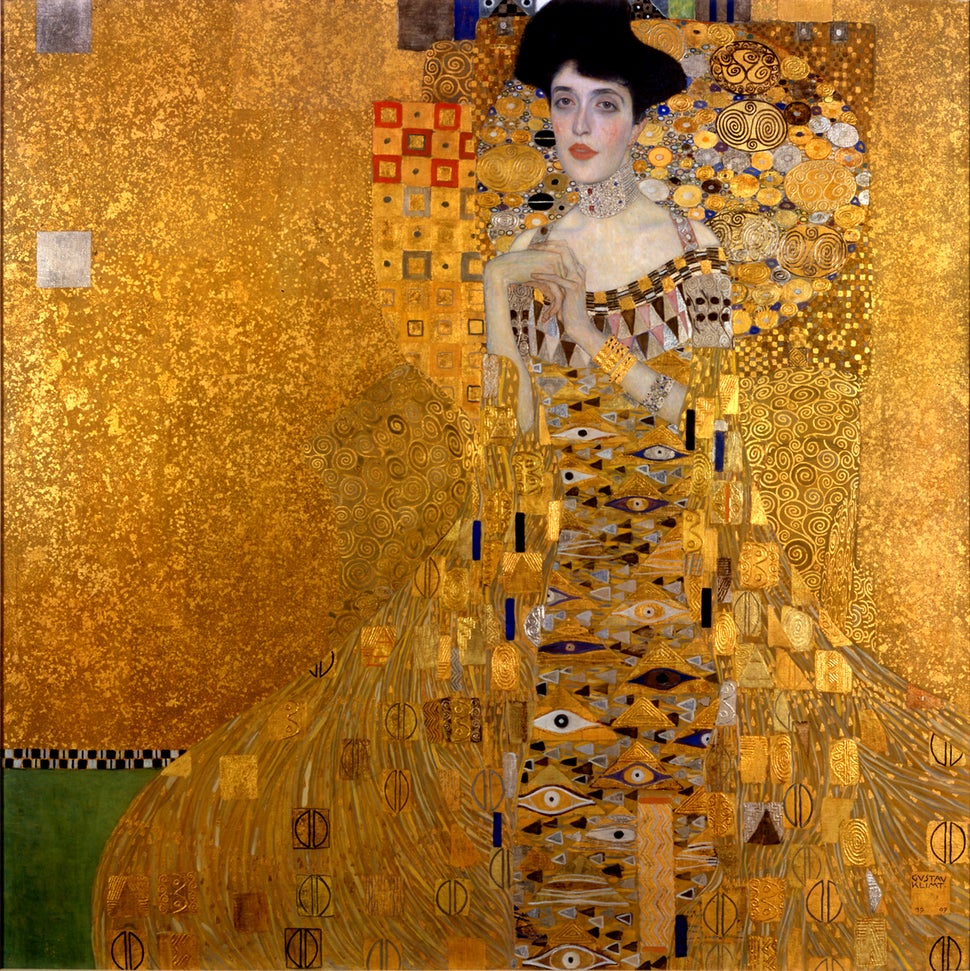 You know that slightly awkward scenario in which you're a white male modernist painter who's obsessed with female muses? You tell every beautiful woman in your life how badly you want to paint them -- how they are such unique babes! And then you paint them. All of them. Fast forward a century or so after your death, and the portraits of all those bombshells come together for a single, absolutely stunning exhibition. Sort of eyebrow-raising in retrospect, but so it went with the iconic painter Gustav Klimt.
This September, the exhibition "Klimt and the Women of Vienna's Golden Age, 1900–1918" will bring together 12 paintings, 40 drawings, and 40 works of decorative art, all starring the sensual, dazzling women that, to Klimt, served as the living embodiment of fin-de-siècle Vienna -- or at least that was his line. 
At the core of the exhibition are two portraits of Adele Bloch-Bauer, the only subject to make it into two of Klimt's full-length portraits. The pieces, titled "Portrait of Adele Bloch-Bauer I" (1907) and "Portrait of Adele Bloch-Bauer II"(1912), will be displayed side by side in the show for the first time in a decade.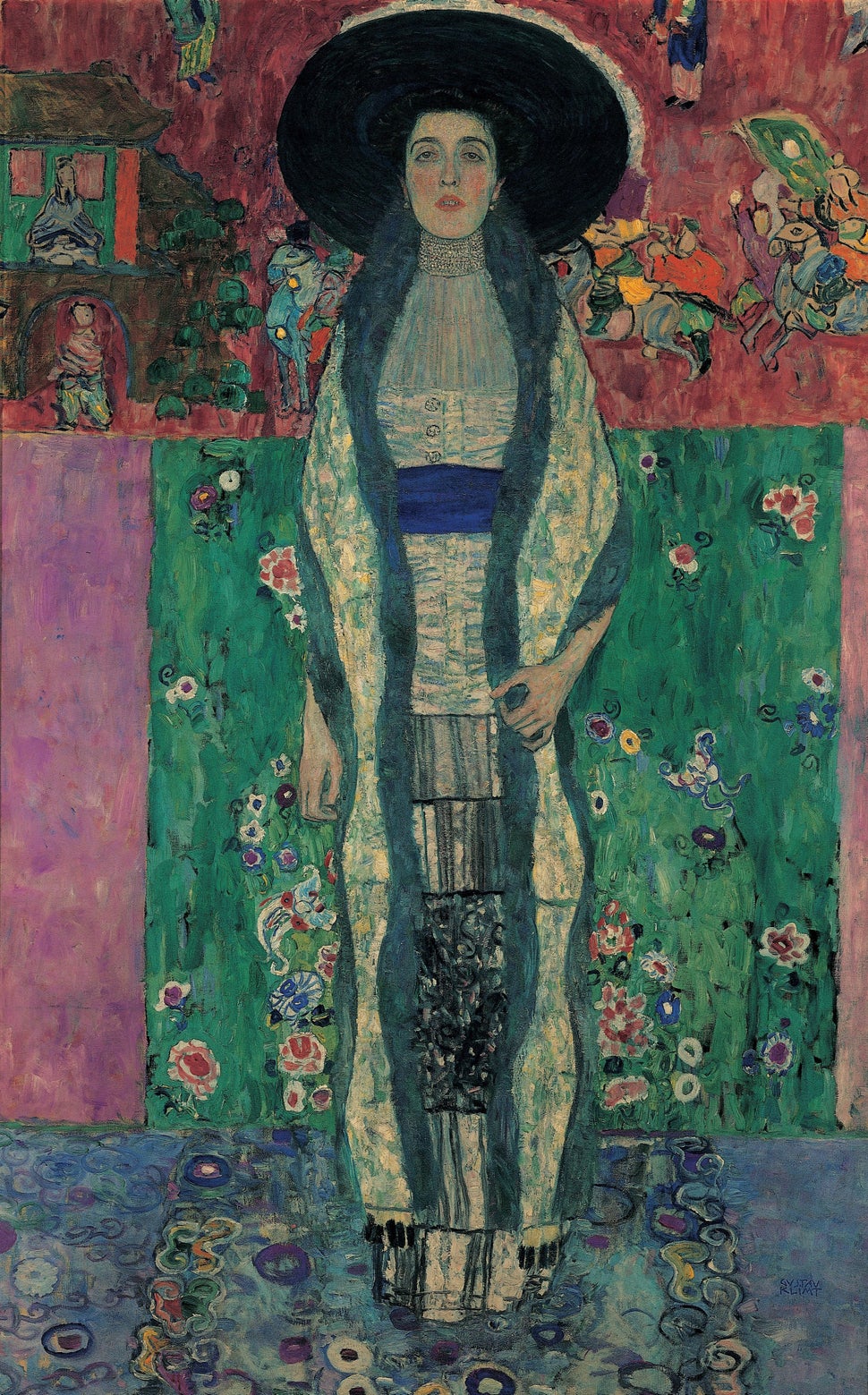 The more famous Bloch-Bauer portrait, also known as "The Woman in Gold," depicts Adele swallowed in a golden, starry sky that blurs seamlessly into her coat and gown. Gold triangles, eggs and eyes swirl on her garments, alluding to the sensuality and mysticism of the subject.
Klimt captured Bloch-Bauer's paradoxical nature through his careful rendering, the way she appeared at once full of suffering and yet the very picture of elegance and sophistication. A delicate individual, Bloch-Bauer was constantly battling illnesses that left her weak and fatigued, and was severely impacted by the death of her beloved brother. Yet, as an avant-garde intellectual and director of an artist salon, she remained always the savvy sophisticate, eager to turn her pain into power.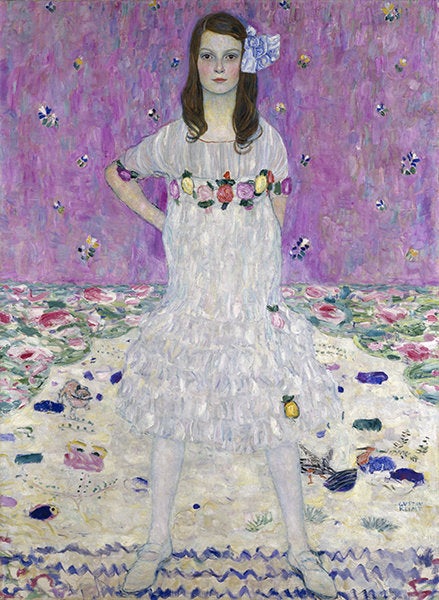 Klimt's later portrait of Bloch-Bauer, a bit more traditional in style, renders her in a broad-brimmed hat against a floral patterned backdrop, her elongated figure stretched to the point where poise becomes uncanny. Other muses who will make an appearance in the exhibition include Gertha Loew (1902), Mäda Primavesi (1912), Szerena Lederer (1899) and her daughter Elisabeth Lederer (1914–16).
Through the lens of these influential individuals, the exhibit will explore Klimt's evolving portrait style, as he dipped in and out of movements including fauvism, symbolism and pre-Raphaelite art. Fashion, of course, also plays a major role, as Klimt brought dresses, robes and gowns to life, their patterns proliferating and extended beyond the confines of the clothing they sprung from. 
For the Klimt fans of the world, the exhibition is sure to dive into his glimmering world of opulence and eroticism. Personally, I'm hoping it will be the artistic equivalent of a rom-com, in which a bunch of women all find out they've been dating the same guy and band together to seek revenge. But even if there's no supernatural convergence of Klimt muses past, the art will surely be stunning.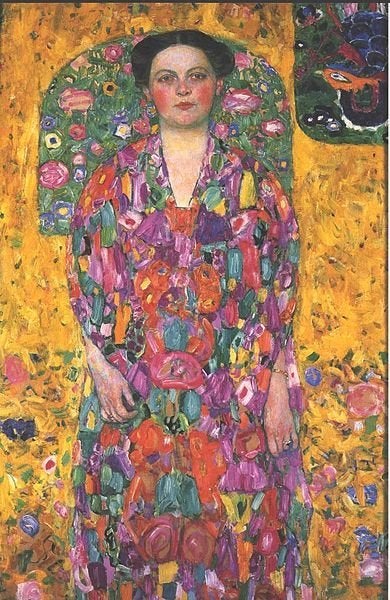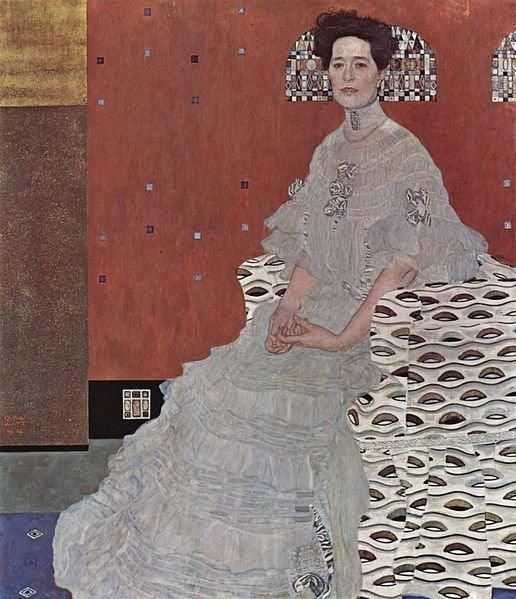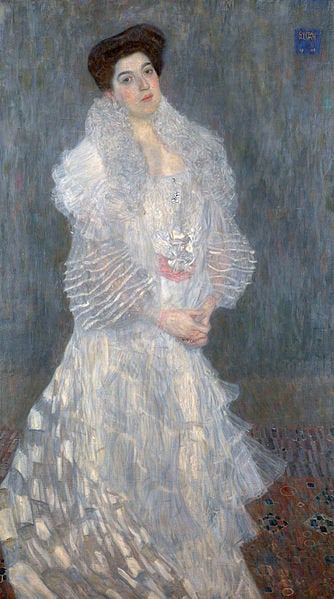 Calling all HuffPost superfans!
Sign up for membership to become a founding member and help shape HuffPost's next chapter
BEFORE YOU GO
PHOTO GALLERY
30 Artist Names You Are Probably Pronouncing Wrong