Don't be fooled by all the testosterone that flows through Starz's raw-edged drama Power.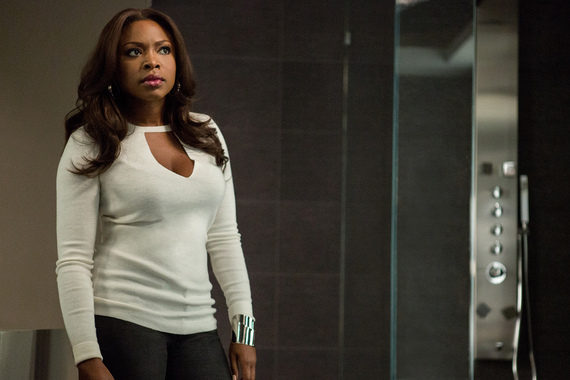 "The women are in control," says Naturi Naughton (above), one of the two central female stars of Power, which airs at 9 p.m. ET Sundays. "And they know they're in control."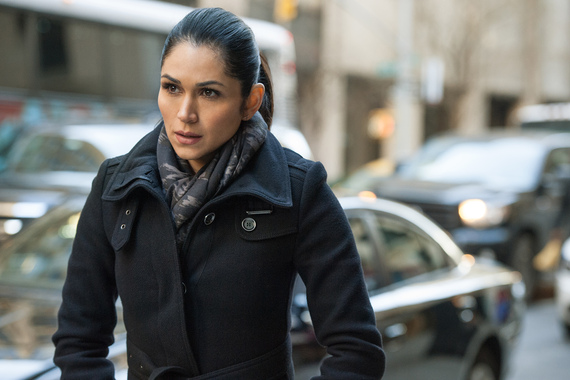 "The power of sexual attraction is a real thing," says Lela Loren (above), the other central female star, though she uses a more graphic phrase for "sexual attraction." "It's not just a way of expressing love."
Naughton's Tasha St. Patrick and Loren's Angela Valdes are both in love with the man around whom Power revolves, James "Ghost" St. Patrick (Omari Hardwick).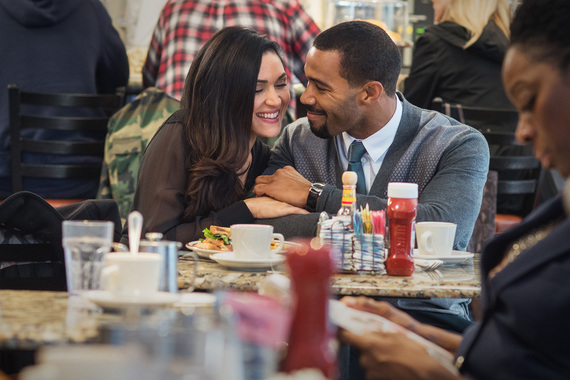 Tasha is his wife and the mother of his two children. Angela was his love when they were younger, before their paths diverged.
Ghost and Angela meet again and the old spark explodes into an inferno. Ghost leaves Tasha to move in with Angela.
It's a familiar soap opera move complicated by what happened after Ghost and Angela parted ways.
Ghost went into drug dealing, as a way to finance the nightclub that was his father's unrealized dream.
Angela went to the other side. She's a rising star in the district attorney's office, which has now turned its attention to a multi-layered case that involves Ghost's drug dealing and some of its side effects, like murders.
Angela knows some things that Ghost doesn't, and he knows some things she doesn't.
Ghost has also promised he will sever his drug ties and live a clean life. Meanwhile, though, both he and Angela are sort-of sleeping with the enemy, which in the male-dominated world would normally mean the woman would become expendable.
Tasha would also seem to be vulnerable, even beyond the fact she was romantically discarded.
Naughton says Tasha is tougher than that.
"There might be moments when she's by herself and she cries it out," says Naughton. "But she stays in the game. She's got to take care of the kids, of course, but she's also got a lot of control of the situation. She's just as powerful in her world as Ghost."
Loren acknowledges that Angela's position seems a little more precarious. Her bosses won't be thrilled if they learn she's dating a suspect, and the psychopaths she's trying to nail are pretty dangerous themselves.
Angela's best weapon, Loren suggests, is that she's just plain tough. She didn't break away from Ghost to go study law and then become a player in a male-dominated law enforcement world by always playing nice.
"When you're in Angela's situation, the only thing you can do is fight for what you want," says Loren.
Both Naughton and Loren acknowledge, of course, that what happens to their characters is largely up to Courtney Kemp, who creates and writes the show.
"There are always some twists that I didn't see coming," admits Loren. Naughton recalls being surprised when Tasha encouraged Ghost to keep sleeping with Angela "because that was the best way to protect our family."
In any case, Tasha and Angela are linked more deeply than either might prefer.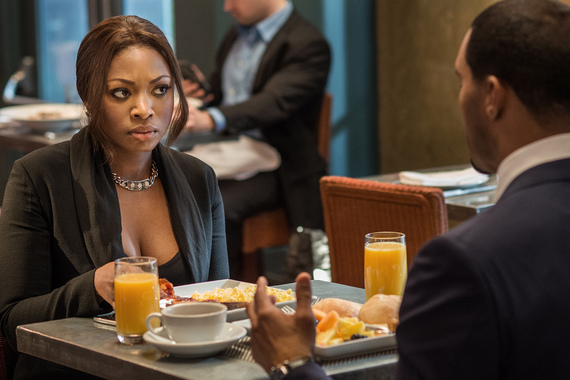 "They're more alike than they think," says Naughton. "They're both affected by the lies that Ghost tells them."
"They both pose a threat to Ghost," says Loren, "despite their love for him."
They also offer him an opportunity. A number of the male characters in the show, like Ghost's childhood friend Tommy (Joseph Sikora) and the menacing Kanan (Fifty Cent), live day to day - sensing, Sikora says, that "it could all end at any minute."
Angela and Tasha give Ghost more to live for, like his children and the rediscovered love of his life.
"Ghost wants to get out of the game," notes Naughton. "That's his way of looking to the future. He doesn't want to be an old man dealing drugs. But it's not easy. He doesn't want to be blindsided by the past.
"And Tasha is thinking about the future, too. She's stashing money away, for herself and the kids."
Angela doesn't have that option. But that doesn't mean she doesn't think about it, or want it. In one early scene of the current season, when she and Ghost walk into his new, theoretically legitimate club, she sounds just like Tasha as she murmurs that he should go ahead and make them some money.
"Angela has dreamed all along of the life she wants," says Loren. "She wants a nice home and a family. Now she finally has what she wants. So yes, she's thinking about the future, too."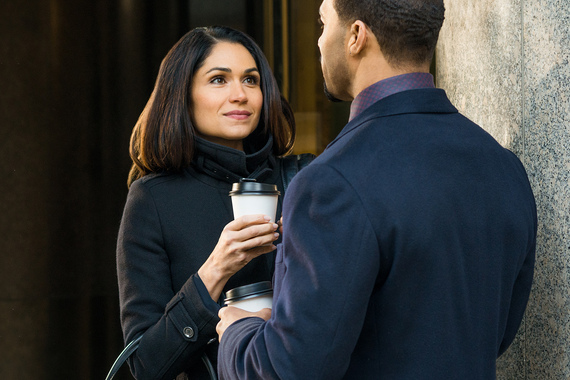 And just as much as Ghost, Angela and Tasha are calculating how to get there.
"Women could never beat men physically," says Loren. "So we have to be stronger in other ways."
REAL LIFE. REAL NEWS. REAL VOICES.
Help us tell more of the stories that matter from voices that too often remain unheard.