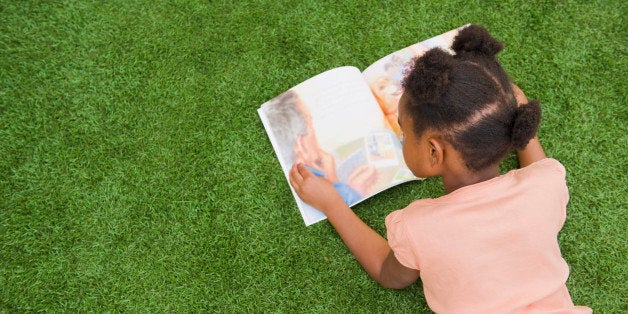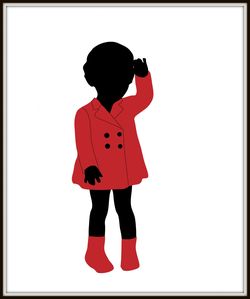 My wonderful daughter. I've named her Sabrina. I imagine she would say to her friends, "I am my momma's daughter," when they say, "You're so crazy." Her voice is throaty, sultry even, too seductive for her age. Still, for better or worse, she takes after me. She gets the same glint in her eyes when a flash of anger crawls its way up her spine and she struggles to suppress her fight or flight instinct. Purple is her favorite color. Her fear of bugs is just as palpable as mine.
She is of my womb. She shares my blood. She is the reason I wake up each day. She exists because of me. I love her dearly, or so I would say if ever I were asked.
Sabrina is the wonderful daughter I never had.
At 52 years old, I'm a daughter, wife, stepmother, sister, aunt and friend. These words I use to describe myself encompass the woman I am on an emotional level.
As a daughter, I cherish the parents who created me. As a wife, I strive to uphold the vows shared with my husband on our wedding day. As a stepmother, I relish the role for my stepson in England. As a sister, I'm one of five Daddy's Little Girls who believes there's nothing quite like sista love. As an aunt, I fan out my love and protection over my nephews and nieces. As a friend, I'm a loyal keeper of secrets and a ready shoulder upon which to lean.
I am all of these things and I am grateful. However, the one thing I am not is a mother.
Years ago, I made the decision not to have children. At the time, my personal decree liberated me from the obligation of being responsible for the life of another human being. In retrospect, I realize I was backing away from what my life could potentially be. I wasn't ready to be a mother and I convinced myself of the validity, legitimacy and honesty of my reasoning. What I failed to do, however, was listen to the voice of my future self.
My slightly cloudy crystal ball allowed me to envision my career, the far flung places to which I would travel and the foods which would become my favorites. Over time, I realized my shortsightedness. I denied myself the wonder of imagining what life could be like with the good parts that come along with being a mother, not just the bad. I couldn't look past changing diapers, temper tantrums and the dreaded teenage years.
I went on with my life as friend after friend announced, "I'm pregnant!"
"I can't wait to be a mommy," they'd say, eyes sparkling with an effervescence that my own couldn't experience.
Now, as I read Facebook updates filled with congratulatory moments ("I can't believe my baby's grown and off to college," "Next weekend is my son's wedding and I couldn't be prouder," or "I'm gonna be a grandmother!"), the emptiness within me widens.
With the passage of time, my heart mellowed. Three years into my marriage, there was a pulling and tugging sensation buried deep within me. I met a little girl who stole my heart and my womb began to sing. I was ready.
Was I really? Was I ready to tackle the learning curve? Was I equipped to finesse the emotional roller coaster that would be my life? Could I relinquish the selfishness in order to care wholly, deeply and totally for a little one?
Yes, I believe I was. I wanted to be a mommy to someone other than my dog. At first, I concealed my desires, afraid that my husband would harbor feelings of disillusionment. "No kids for me," was the chorus I sang from the moment we began dating. Back then, all I wanted from children was to hug them, love them, coddle them... then hand them back to their parents and go about my business. I didn't want to be the parent. But there was that thing, that something, that yearning.
Six months after the maternal stirrings became too much to bear, I sat my husband down and, with tears in my eyes, said the words I had denied myself for 49 years.
The decision to open up didn't come lightly, nor did the subsequent choice that we made. Adoption was now on the table. We were going to extend our family.
We spoke with adoption agencies. We went to information sessions. We read through an entire tree's worth of materials. In the end, what we believed to be a foregone conclusion turned out not to be so.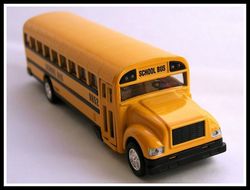 It's a new school year now. Mothers will embrace their kids as they hand them lunch boxes packed with a sandwich and snacks. Fathers will be mystified when their sons look up to them and ask, "Daddy, can you help me with my math homework?" Children big and small start the week off with dread as they slowly creep towards Friday and the weekend, only to begin the process all over again on Monday. I know. I was a kid once.
Now, I sit in my car, clutching the steering wheel and furrowing my brow as the stop sign with two red flashing lights swing out from the side of the bus and I wait. I wait for the children to climb down the steps and happily jump on the pavement with a sense of accomplishment. I watch as parents take the hands of their little ones and ask, "How was school today?" I wonder about the conversations that will take place at dinner tables as the novelty of a new school year has worn off, the luster has faded and life has fallen back into a predictable routine.
For me, my routine is the same. There is no Sabrina in my life, but she is in my heart.
REAL LIFE. REAL NEWS. REAL VOICES.
Help us tell more of the stories that matter from voices that too often remain unheard.