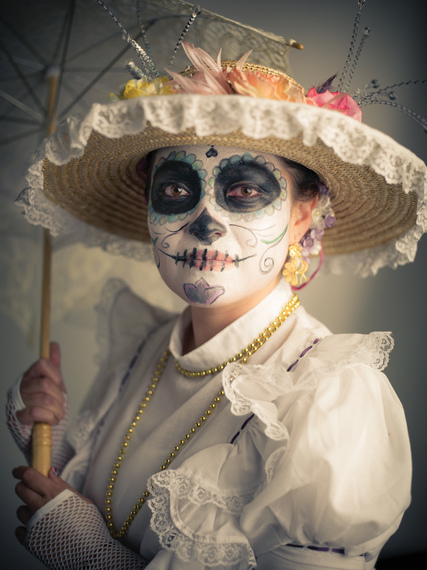 Photographer Cade Martin, several photographers and myself flew to San Miguel de Allende to capture the spirit of the Day of the Dead festival, known locally as the La Calaca Festival. What we found was a majestic celebration fitting to honor millions of ancestors through the ages.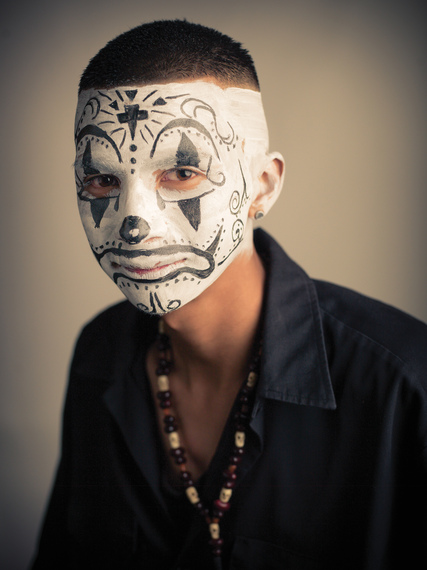 The face make-up that most people associate with the Day of the Dead is a center point, causing excitement amongst the throngs of people attending the festival. All around are beautifully decorated alters, glowing candles, families young & old, people taking photos of each other and tourists gathering to capture images of the made-up locals of San Miguel de Allende.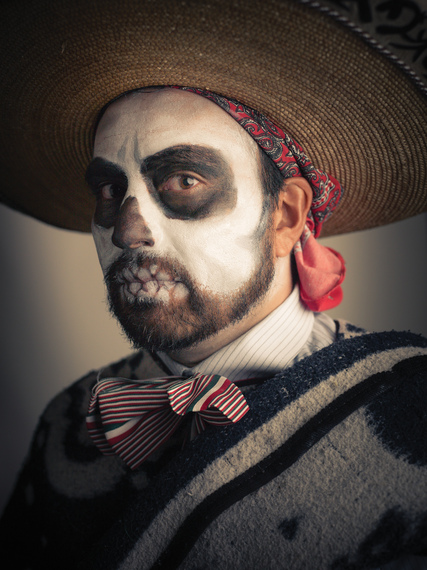 We set up a mobile studio in the middle of the center square by the iconic Catedral de Arcangel to have a central location with lots of activity "I really wanted to set up a photo booth and create portraits of faces with the hopes of photographing inspiring people walking around," said Cade. "The faces and outfits are extraordinary and it would be neat to try and capture some of the spirit of the San Miguel De Allende festival."


You could see people dressed up as "muertes" or dead brides and grooms, children, 18th century, Native American warriors, and banditos. It was quite the parade.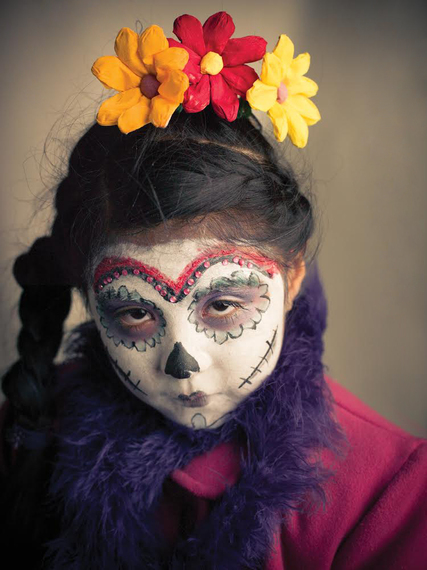 These people dressed up to revel in their ancestors' past glory. Shrines were set up throughout the city honoring past ones, and how they lived their lives. These shrines were decorated with marigolds, portraits, favorite drinks and foods, and other items to be remembered.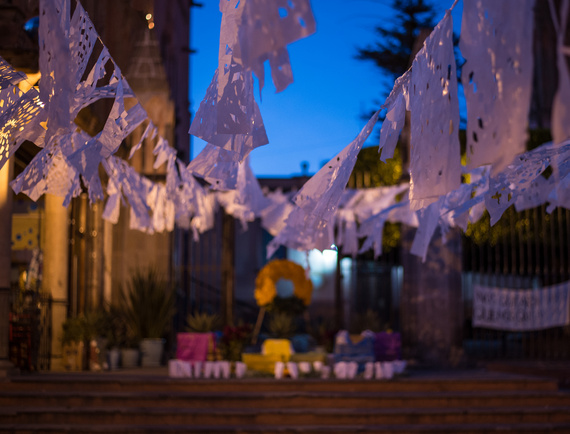 In the middle of the city square people thronged to watch the center stage where they were treated to performances and plays. The most beautiful moment occurred with the playing of the Sonic Butterfly is a long 26-string harp strung to the Catedral de Arcangel. Papel picado or fiesta flags to celebrate the Day of the Dead were strung across the square and adorned most of the shrines.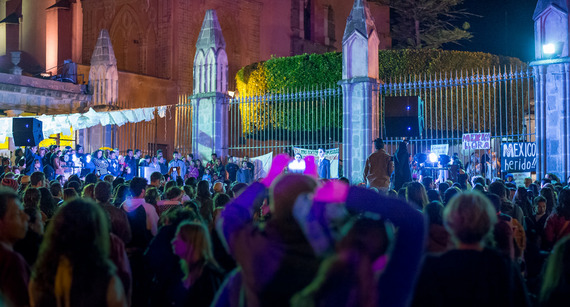 At the heart of the festival with all of its wonderful costumes, revelry, art and tales were a celebration of life, and the embracing of our very real mortality. Young and old came together and perhaps grew a bit more courageous about how they live their life, and the memories they are creating.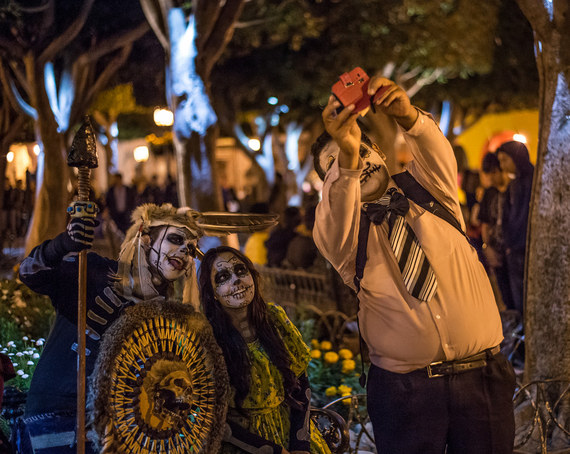 The festival continues into Sunday. The portraits here were created by Cade Martin and the street images were created by Geoff Livingston. Martin will release the full sets of the portrait series over the next few weeks.
Related